We were both exhausted from the first day. I slept intermittently through the night. Peter and Owen seemed to have rested well. Our camp neighbor took a photo of us before I headed out with Owen around 9am. It's more efficient for Peter to pack up the tent and catch up us.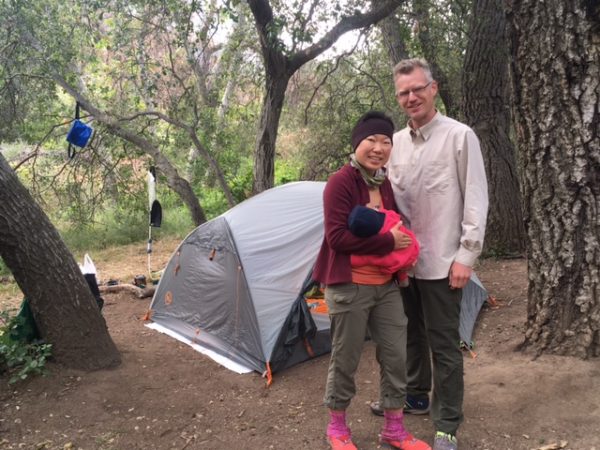 It's a steady climb out of Hauser Creek. I didn't channel the speedy demons like Scott Williams or Jurek. Instead I thought about the porters on Kilimanjaro. They walked slowly and steady, each step with deliberation and commitment. As they say in Tanzania, pole pole.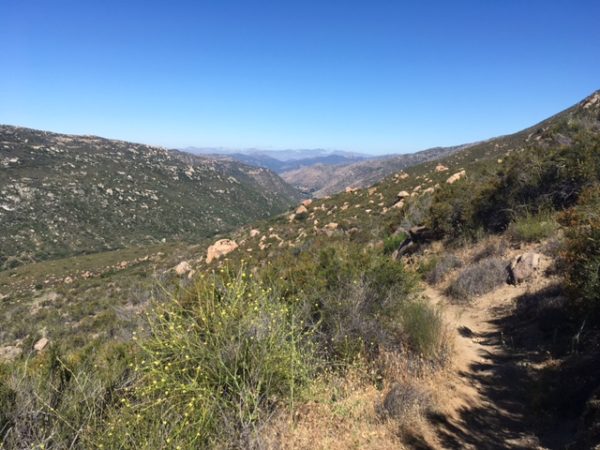 I looked down the switch backs every so often and finally spotted two moving figures below. I can tell Peter from his black pack. He caught up with me not long after.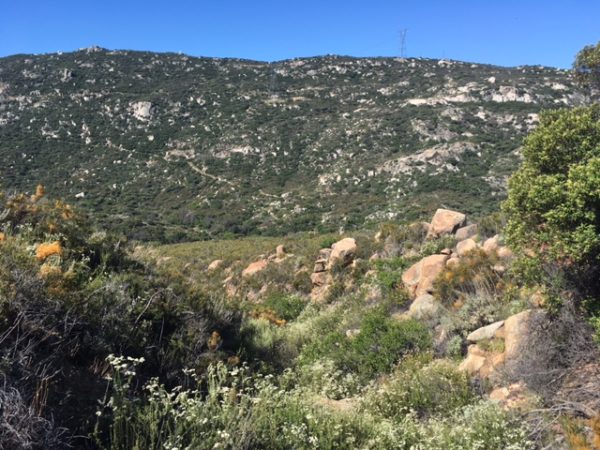 The heat was once again upon us. I decided to use the umbrella to better shield Owen. The flies were out. Landing right on our BugShield hats. So much for the investment! I held the umbrella in one hand and swatted away flies with the other. It was so nice to catch the sight of the lakes on top of the ridge.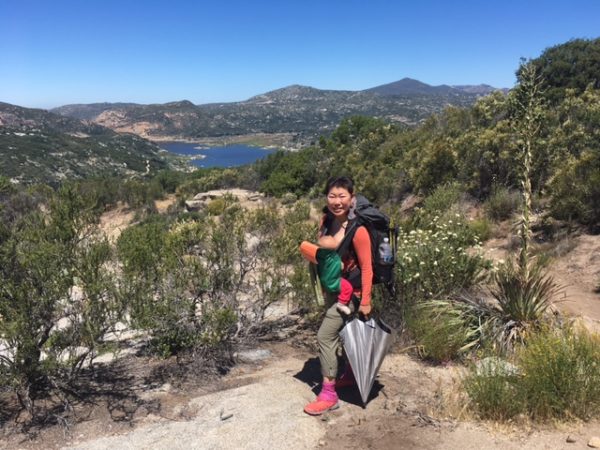 Thankfully it's only five miles to Lake Morena, where we will rest up at a campground to wait out the heat before putting in a few more miles for the day. The checkin guy was super nice and we were greeted by a PCT trail angel, Scott, at the designated PCT area. We immediately gave Owen a bath in a little bucket we had brought with us. He was cuter than cute!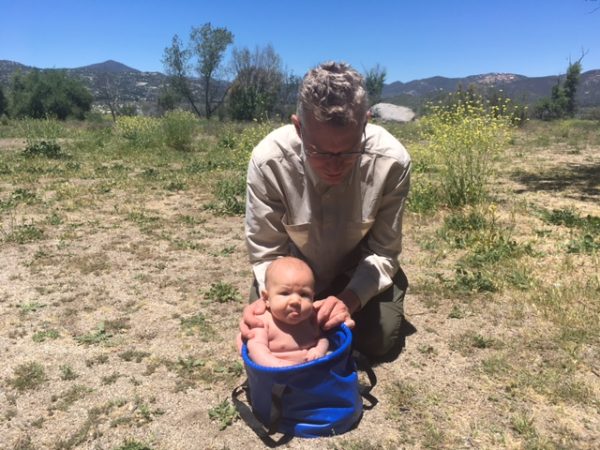 Peter walked with Owen and charged up the electronics while i did laundry by hand. It's ridiculous to have to do that on day two but I did pee all over myself. Roughing it does not have to be dirty! I only have one shirt on my back and one pair of pants! We chatted up with other hikers we saw: a father and son SOBO team from Portland, Denise from Denver and Nora from Rochester, NY!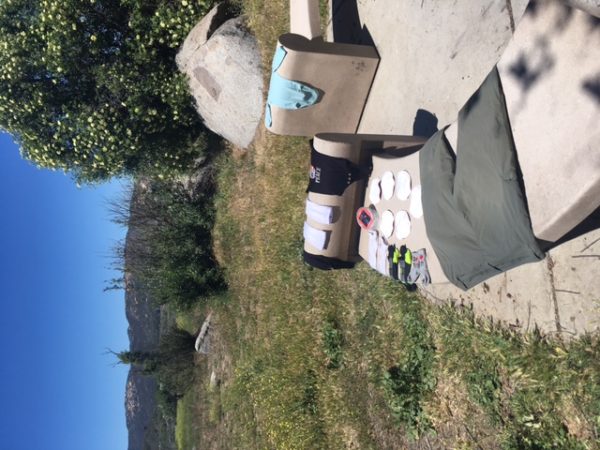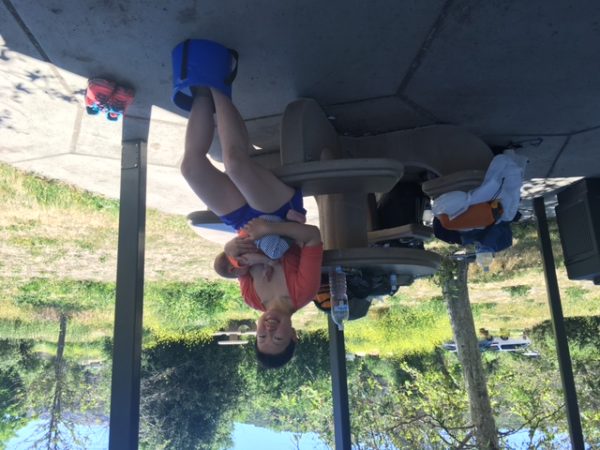 We left camp around 6pm, hikes three miles and camped at mile 23. It was a pleasant walk.