Baby Owen, we aren't rich but we sure are full of adventures. Last night we camped on the porch of a restaurant, Carmen's Garden. Through all this you were always happy. You flirted with the lady who gave us a ride yesterday and you charmed everyone at the restaurant. There's nothing like waking up to your smiles each morning. I wish you can always be this happy.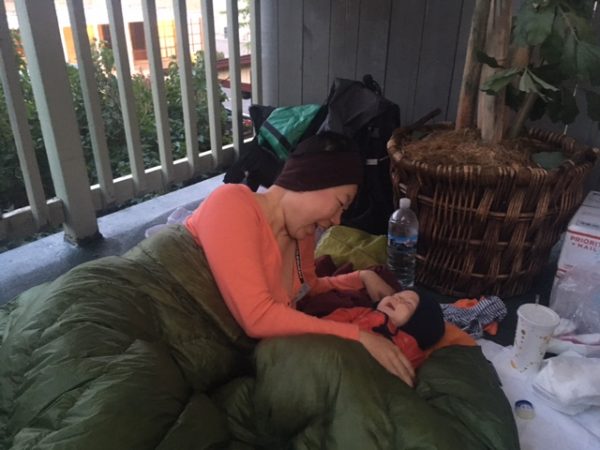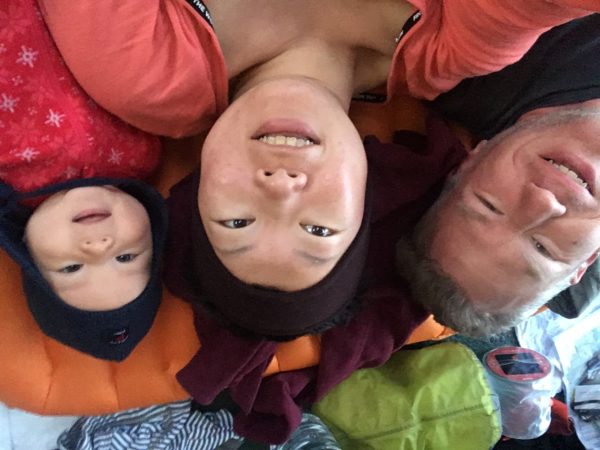 I particularly enjoyed this illustration from Jane.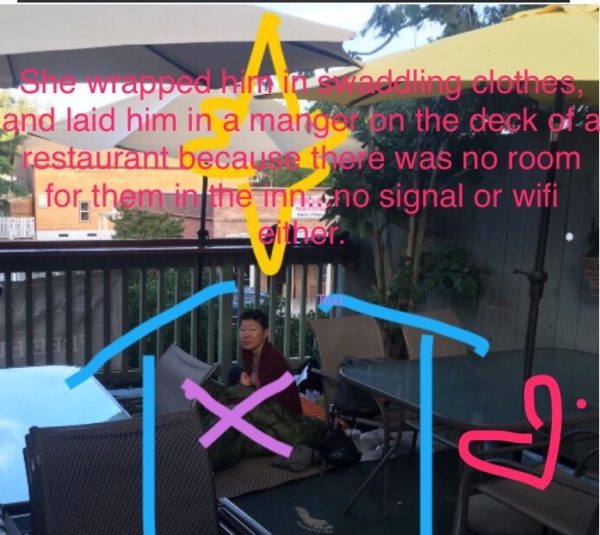 Hiking is not hard (although I can get cranky). I don't feel anything in my legs. Peter is fine as usual. However, the heat and sun exposure is a real game changer. Now that we're here with our resupply boxes we need a day to carefully plan out our next steps. With baby Owen on board we need to make wise decisions and play it safe.
Julian is a great place for a zero day/ stopover. Just about every business is geared toward PCT hikers.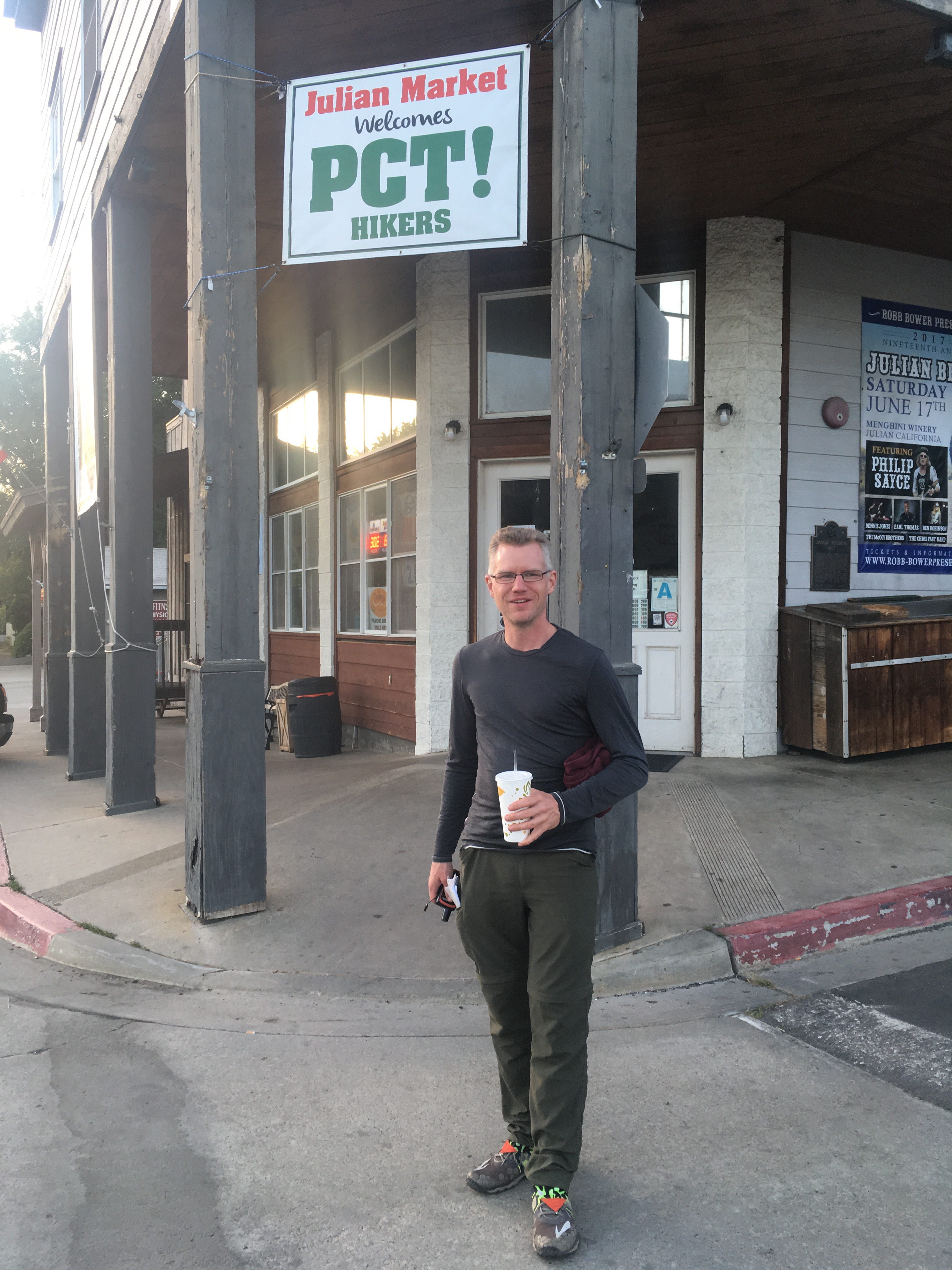 We stopped by Mom's for its famous apple pie. I forgot they offered free pies to PCT hikers! No one asked since we don't exactly look like typical hikers. It's ok though. We are happy to support a local business. We still got a free slice to go on our way out. 🙂 The pie was delicious as advertised.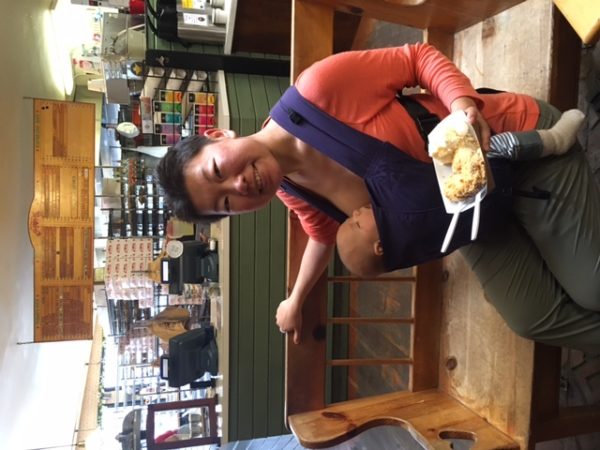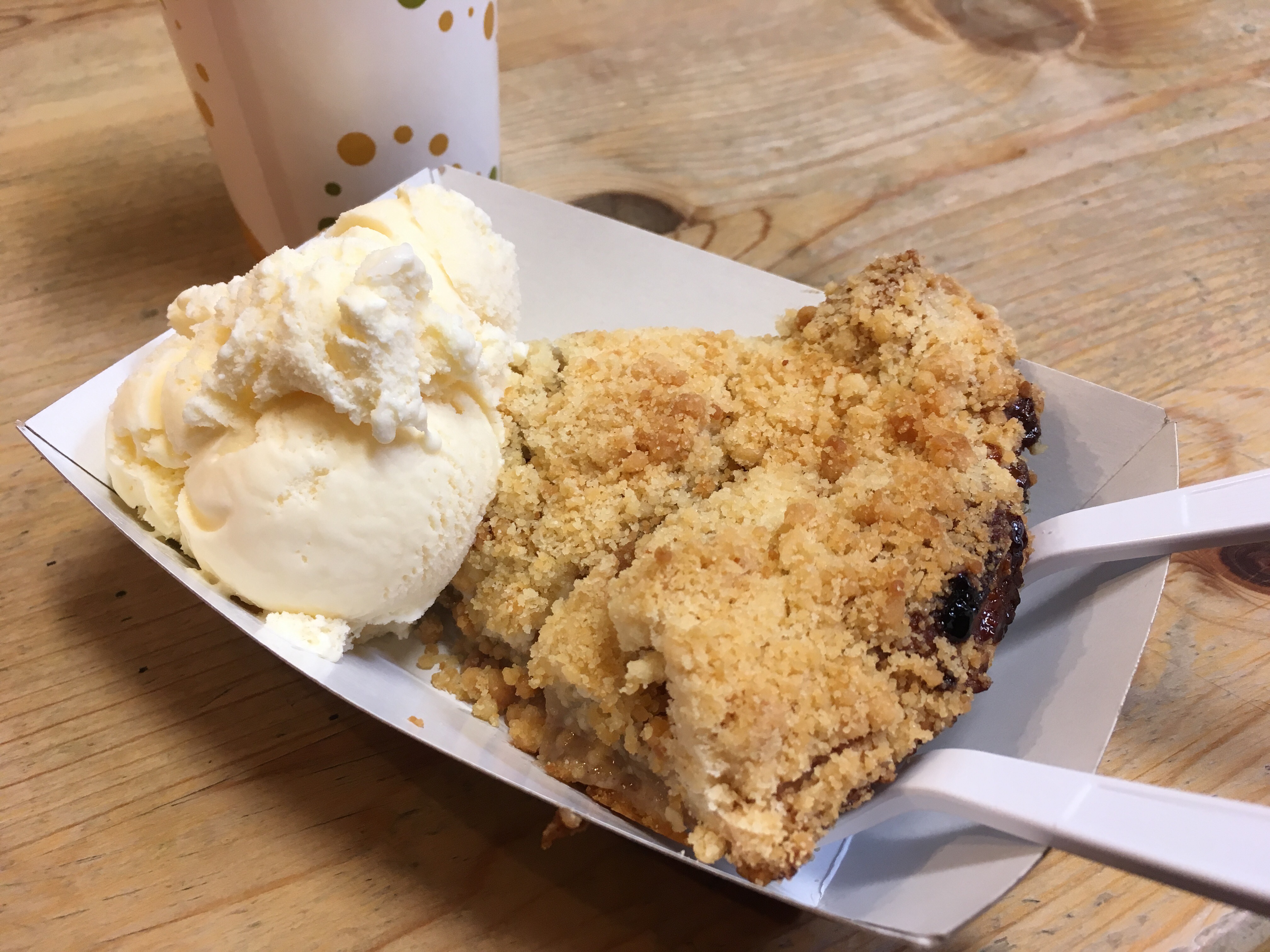 We got a room at Julian Lodge for the day. Everyone at the place was super accommodating, allowing us to wait for our room inside and checked us in as soon one became available. They even have a PCT hiker discount. We gave Owen a bath right away before I tried to put him to nap. Peter took a much needed shower and got us takeout burgers for lunch. Pretty sure we're still making up the calorie deficit from the last few days. Later I hand washed some of our clothes, including the only shirt I have for this trip. I did everything I could to save on pack weight. With all the heat lately it felt like a luxury to staying in bed for the much of day with AC waiting for my shirt to dry.
Peter studied the next couple of sections for the trail. If we hitch to Scissors Crossing we will have 23 miles until Mountain Valley Retreat, and then another nine miles to our next resupply in Warner Springs. There is a water cache on the way, the only one that's reliable on the trail so we're told. Otherwise it's a waterless 23 miles. Worried about the heat I advocated for night hiking so long as the terrain isn't too difficult. We could hitch out and start hiking in the early evening and camp when we get tired. If we do that we'd end up sitting in a hot tent in the middle of the day. The entire section is exposed with no shade. That doesn't sound appealing either. I literally can't spend anymore time under this heat. I'm starting to fear the sun like a vampire. "How about we ship all unnecessary gears to Warner Spring and go for 23 miles in one night?" I can probably do it with a light pack. I mean I did run 26.2 miles in a day once. I've also completely an midnight ascend to Kilimanjaro and same day exist. 23 miles is nothing except we just don't know the terrain well enough to be certain. Then there is the problem with the section after that to Idyllwild. There are long hot waterless stretches for just about ever section going through SoCal. This is why most people start in April before the scorching heat sets in. "What if we go back to SD to rent a car and just drive to these trail towns to pick up our resupply boxes?" I joked. We both started laughing. Haha, why not, it sure is better than overhearing out in the desert. We circled back to Carmen's in the evening. Leapfrog and the owner of the place both urged us to skip ahead to Big Bear. They told us to "go relax in the lodge for the night. We can figure out something tomorrow." Yes, we're just bumming around now with a baby. How fun is this?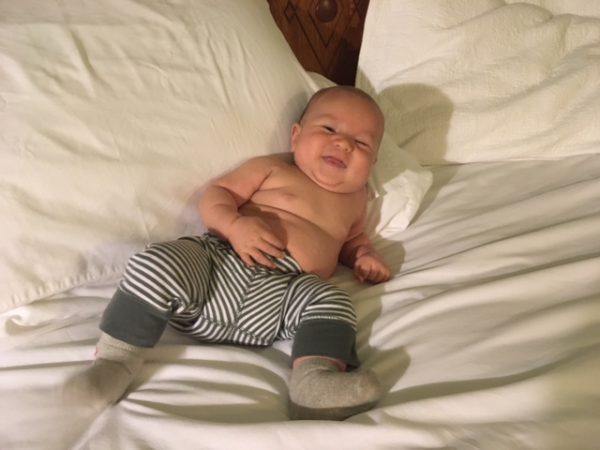 Baby Owen enjoying the hotel bed