Happy three months baby Owen! May you soar like an eagle! Words can't express how much we love you.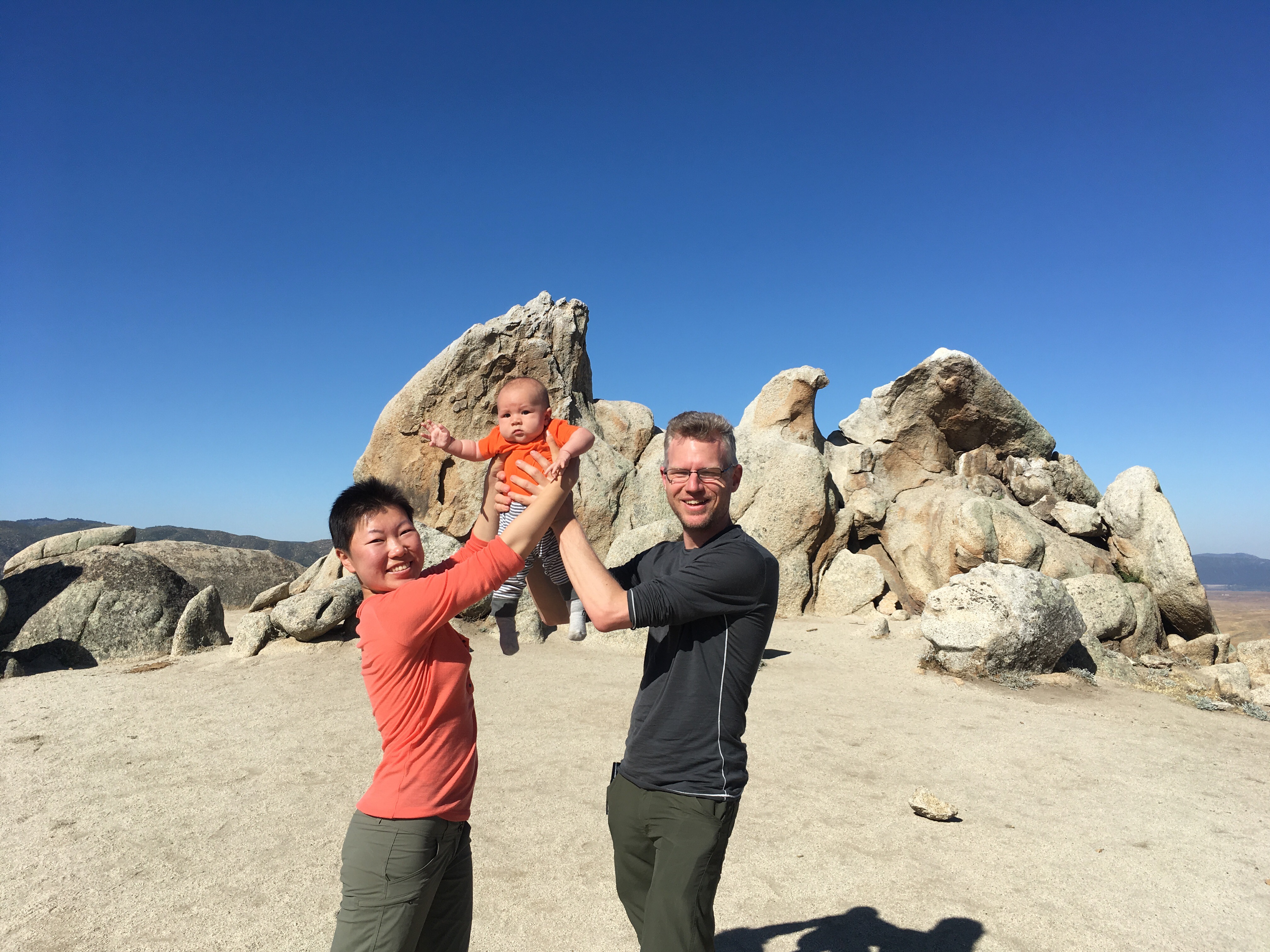 We hiked nine miles from Barrel Springs to Warner Springs this morning. Parts of the trail were populated by cows. I don't know how they tolerate the heat out here!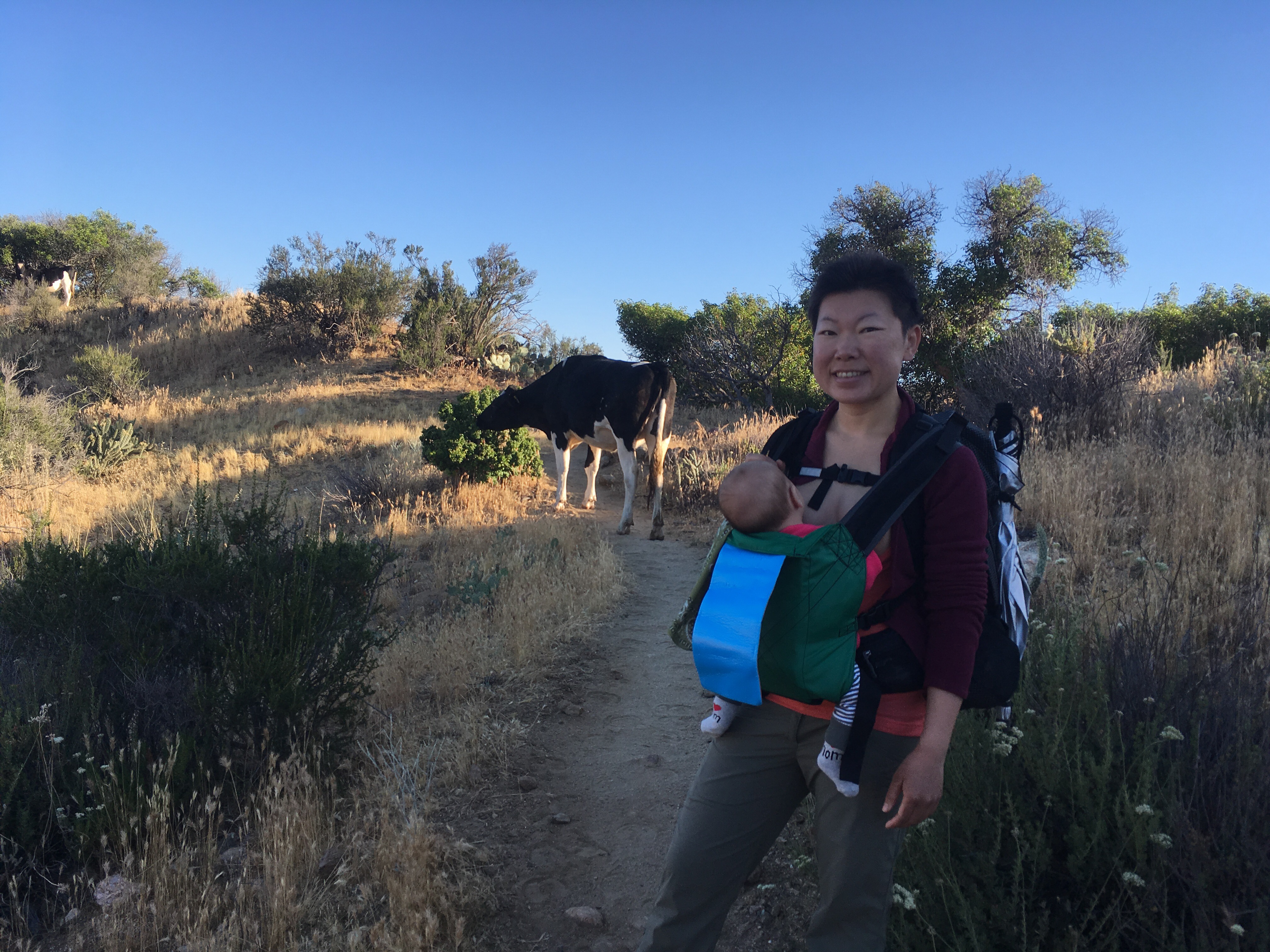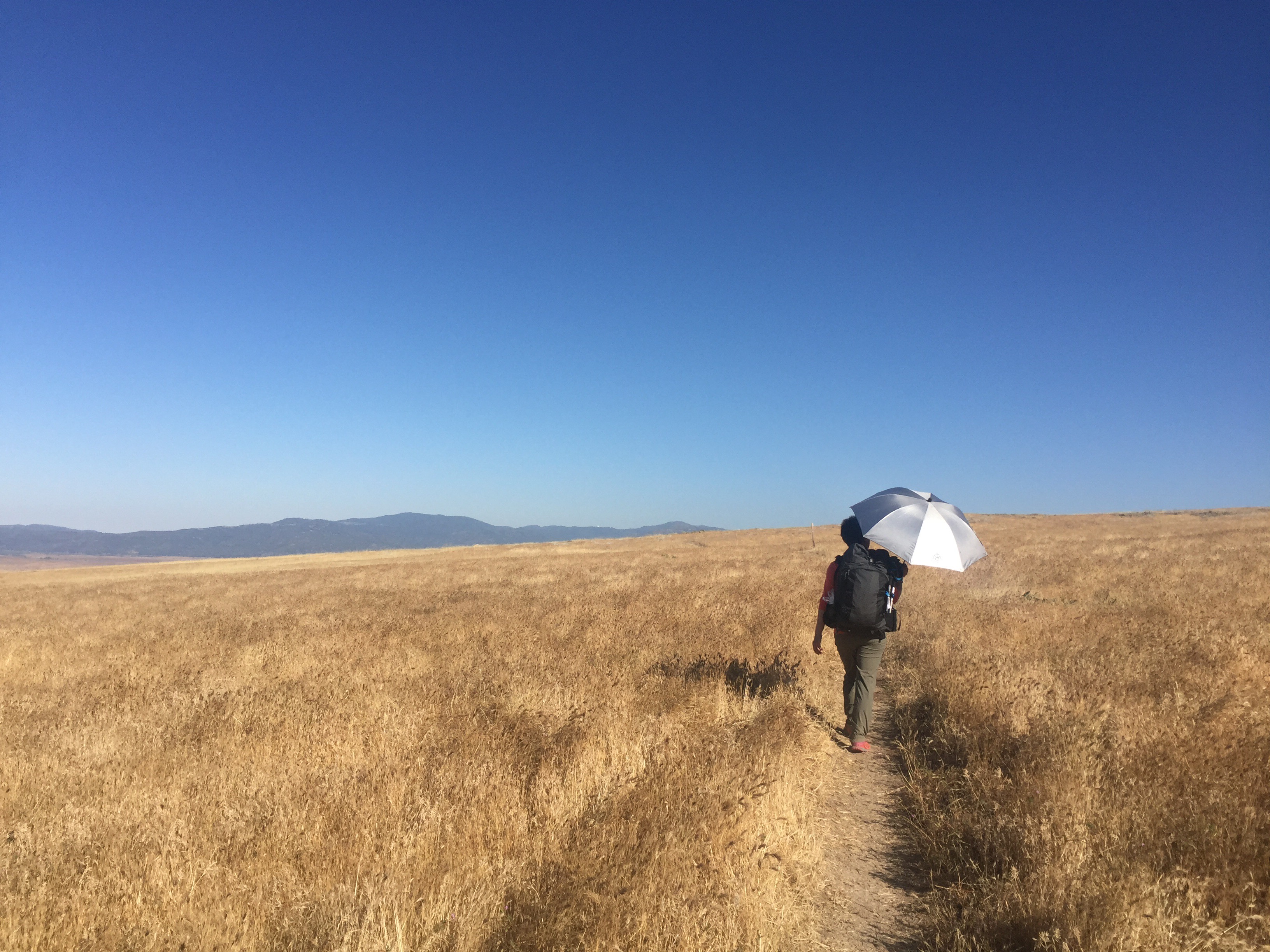 Eagle Rock was every bit as photogenic as I thought it would be. A dayhiker showed up just as we were leaving and snatched a nice family photo for us. Of course we had to hold up baby Owen. The place was hotter than the surface of the sun so we left in a hurry to get into Warner Springs.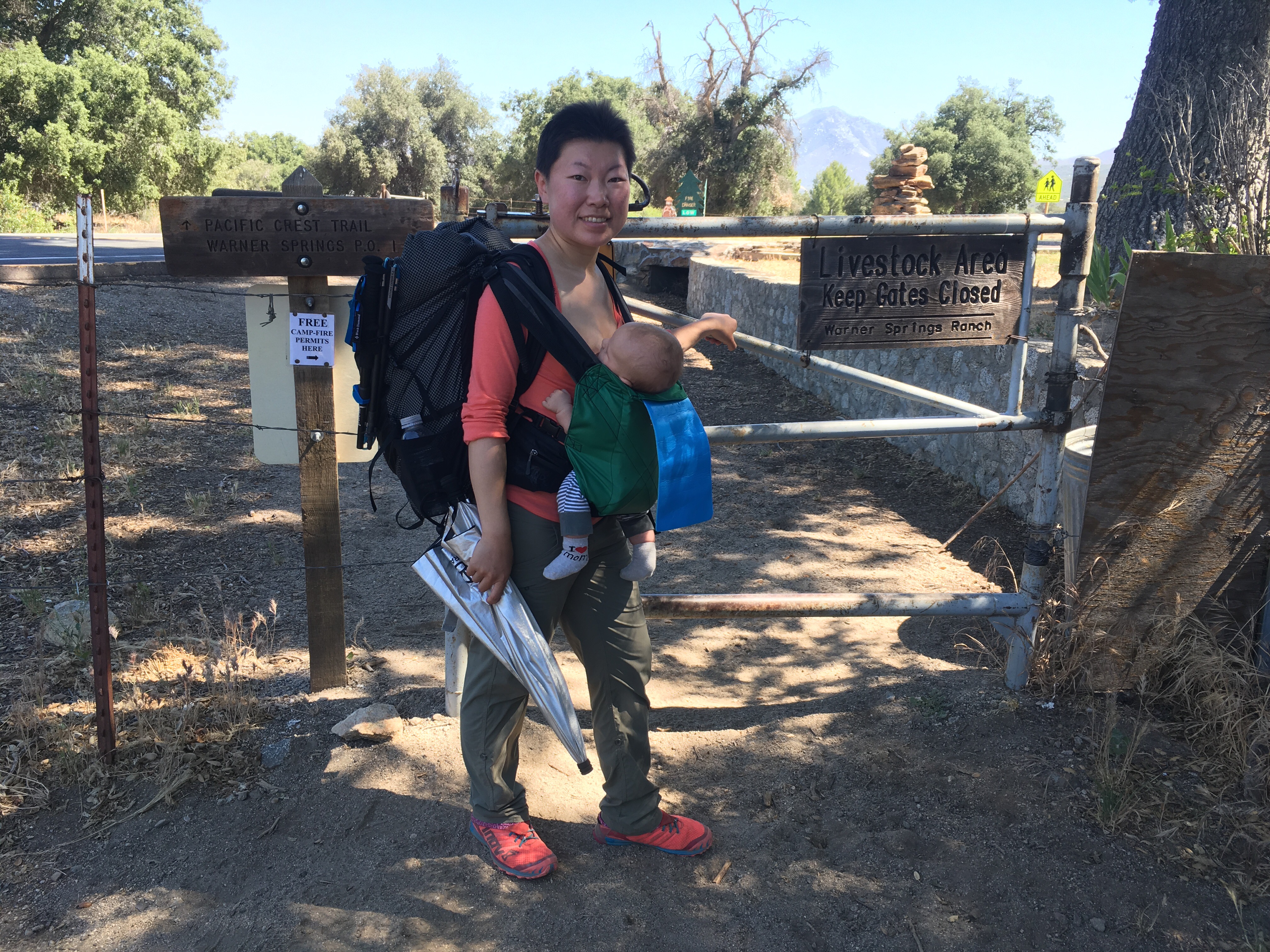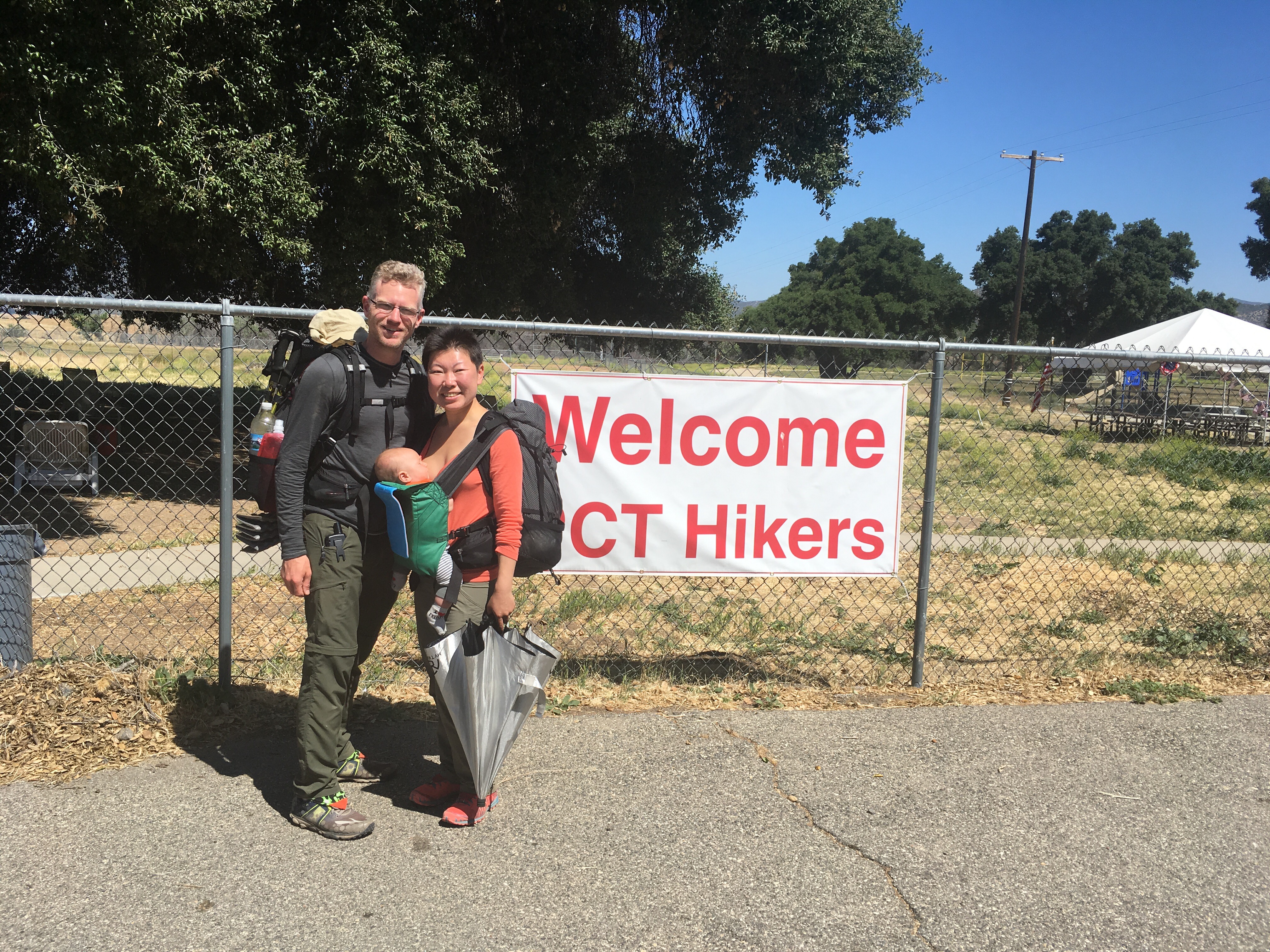 The community center was small but full of warmth. Everyone was so welcoming. A lady, who designs hats, gave Owen a winter hat and refused to take money for it. Connie had found a car seat for Owen. Another lady put out a blanket for Owen to crawl on.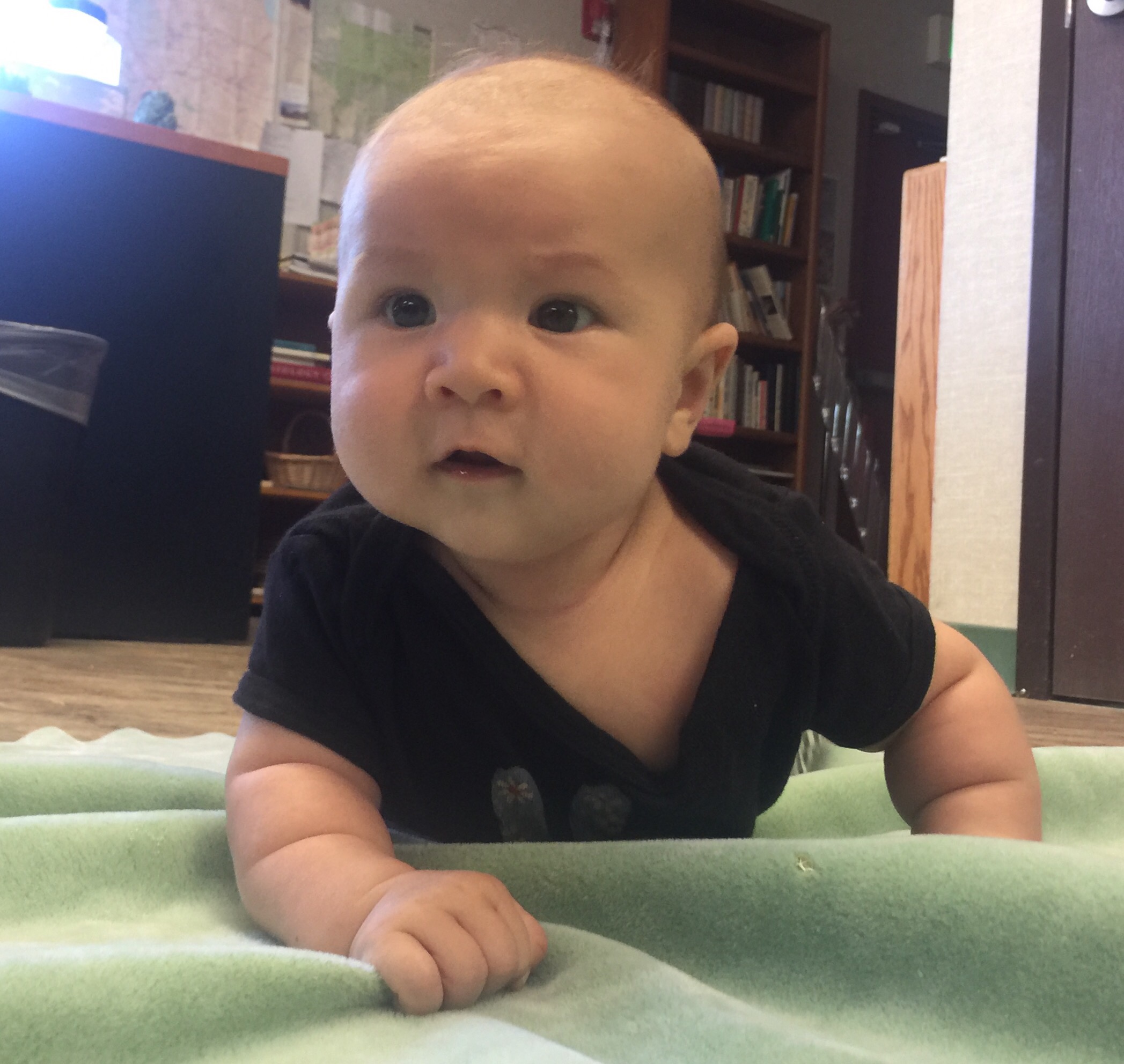 I was so touched by everyone. I hope more hikers will stop by the center for shower, bathroom, water, wifi and the company of some real good people.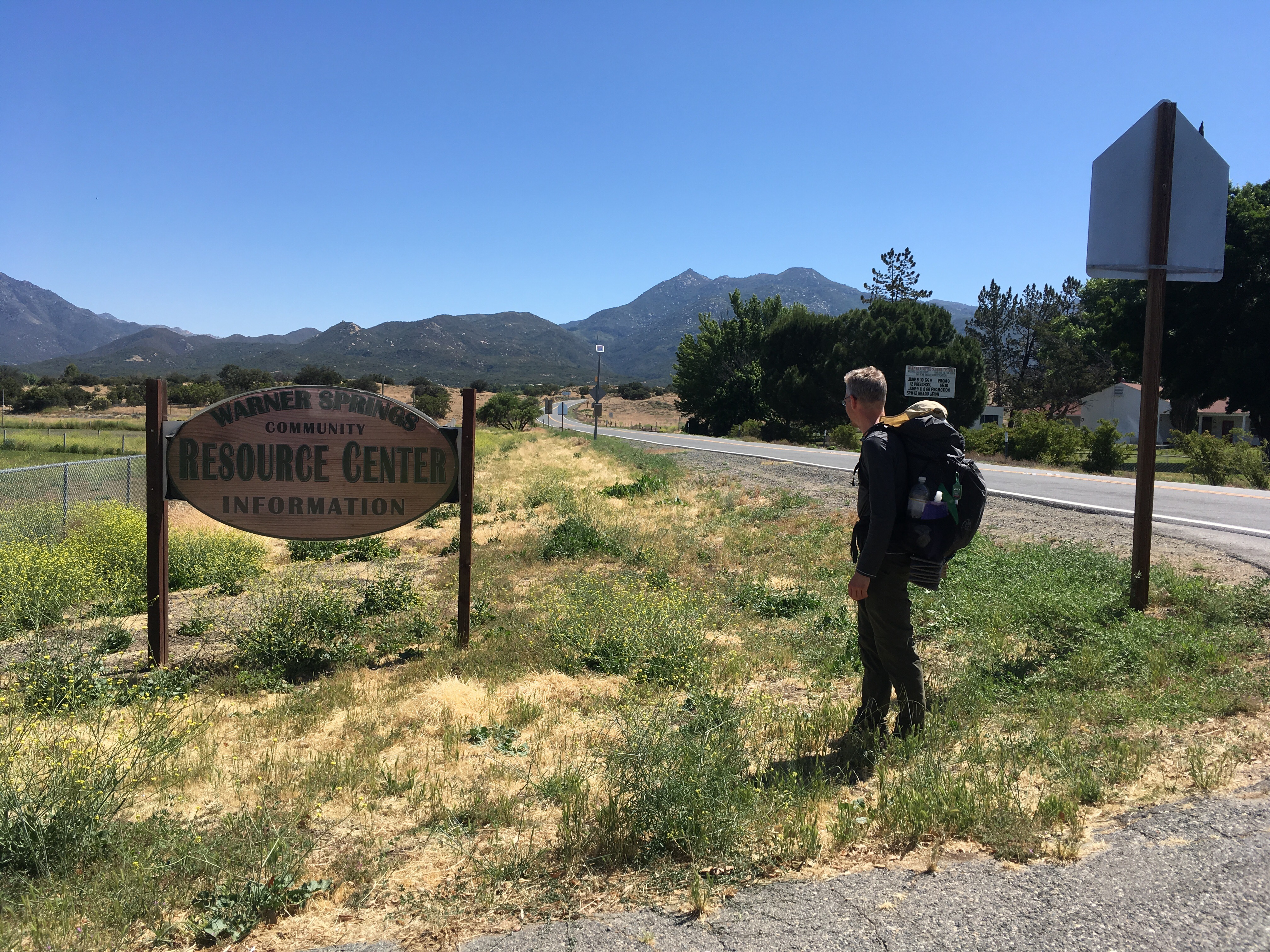 We ran into the same people we met at MVR just the day before: Tanner and Adam the AT hikers, Christine from Arizona and Jared from Wisconsin. They were all sitting around the community center waiting for rides as well. The lady at the center informed us that this is the place where most hikers break down. Tanner injured his ankle so the two guys are going to take a couple of weeks off to drive around California. Christine was also having some ankle issues. Jared has a bad knee. We don't have any physical maladies but we do want to avoid the next hot and dry section into Idyllwild (which is starting to seem like all of SoCal!).
Owen cried and cried during the car ride to Paradise Valley Cafe. The poor guy was covered in tears. He would much prefer hiking.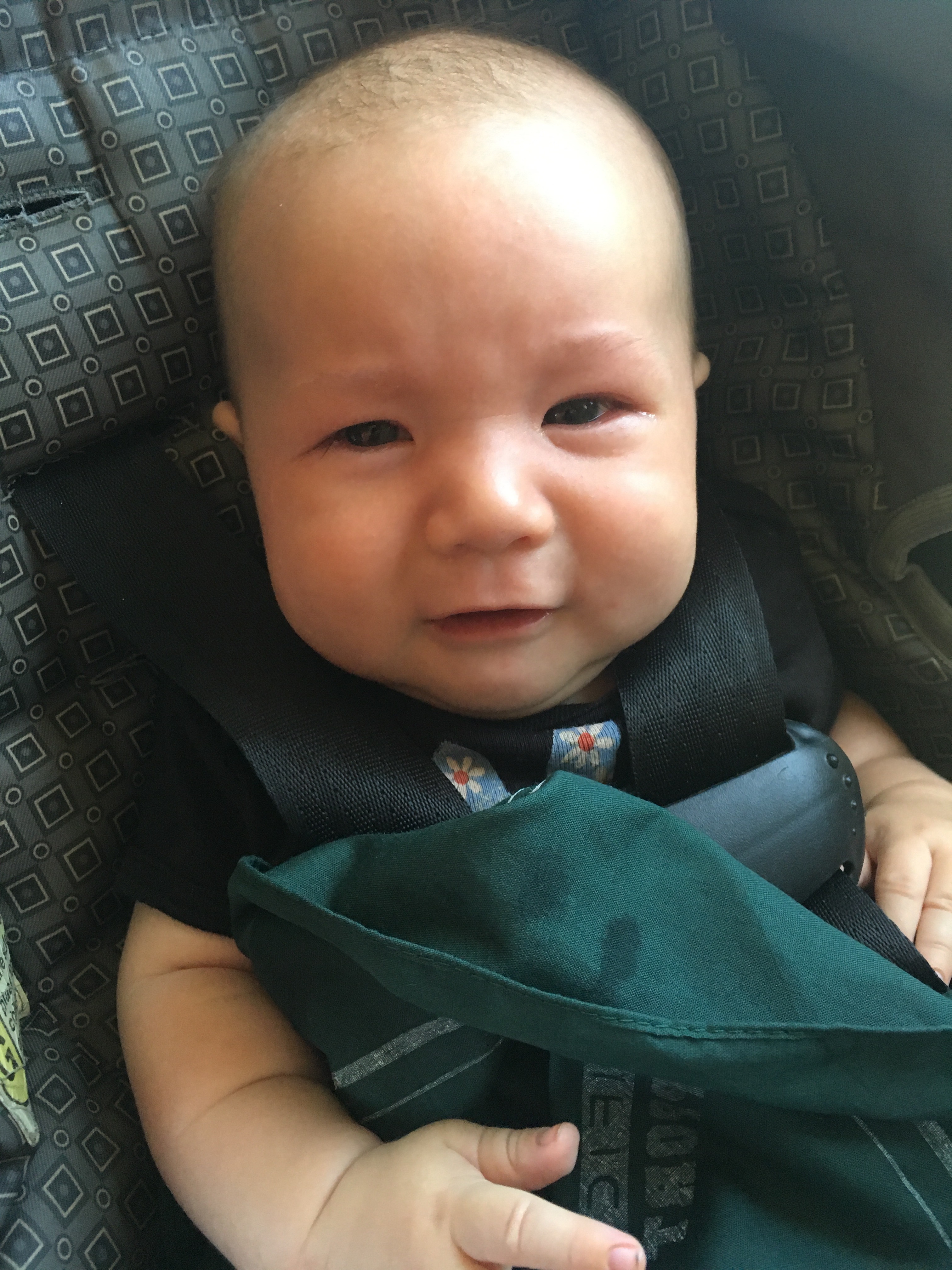 "Are you guys PCT hikers? You're not limping like everyone else." – guy @ Paradise Valley Cafe
The restaurant, being a mile off the trail, was covered by hungry PCT hikers. By now they're known as hiker trush for their newly acquired hobo appearance. Everyone was trying to figure out the next section, whether or not to take the alternate route due to fire closure and where is the short cut. Most people skip this section to Idyllwild by taking a ride from a trail angel or hitchhik.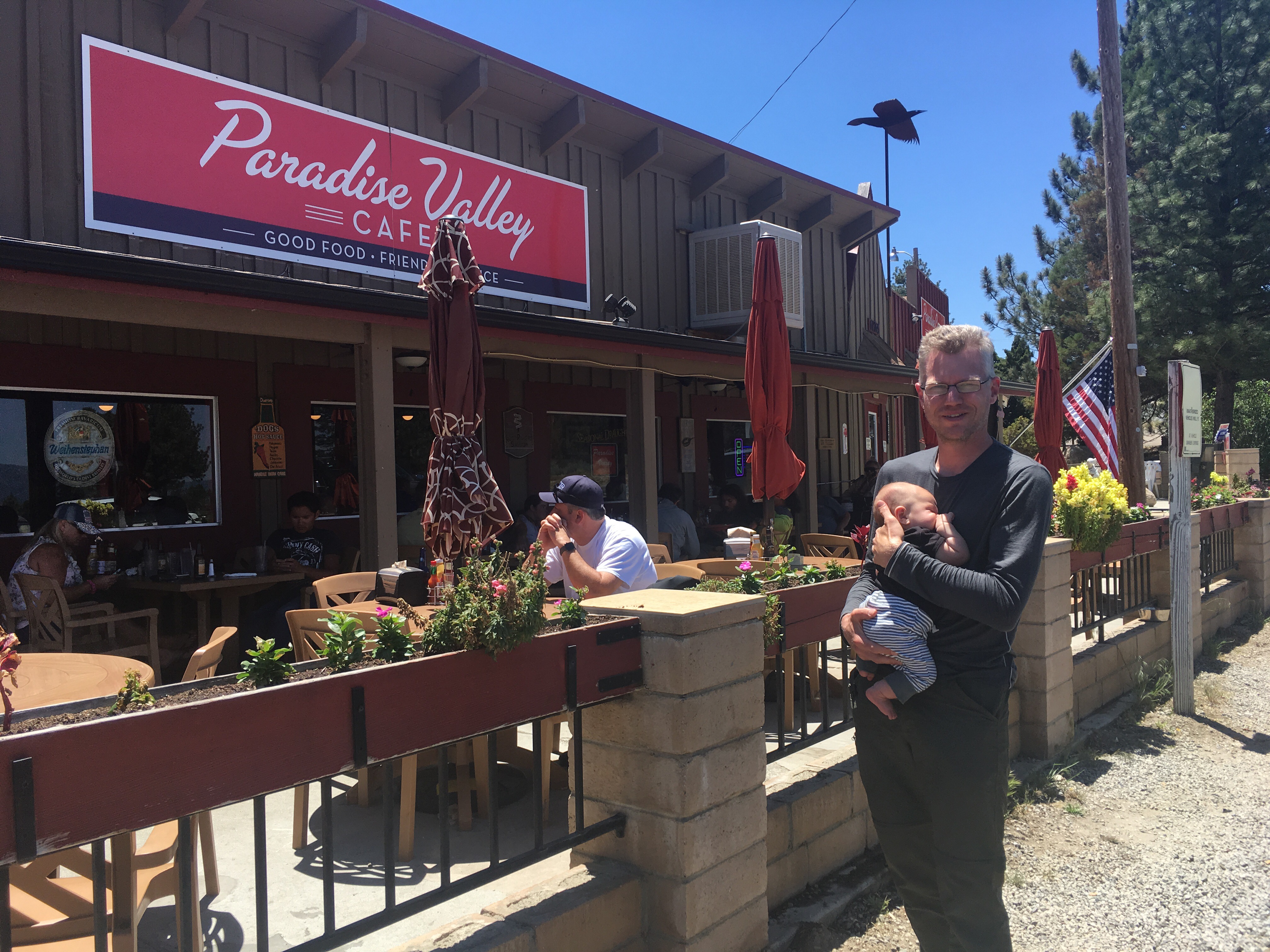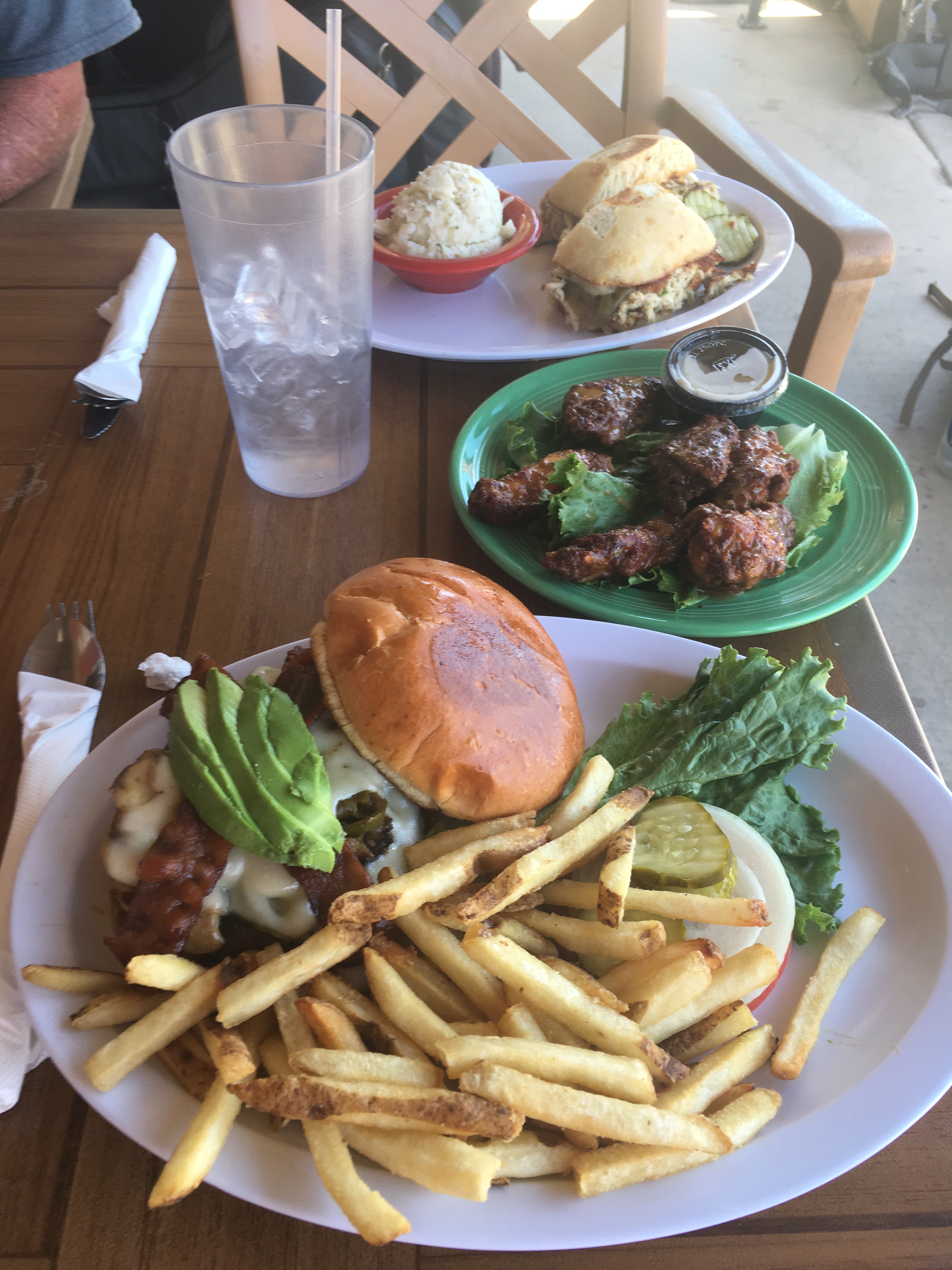 After Paradize Cafe the road climbed up into alpine country. I was hoping for cooler air but it still felt too hot to be camping outside in the mid afternoon. The town was starting to be filled up with weekenders from the city. Luckily we were able to get a room at BlueFire Cottage. A quick shower later we all took a long nap.