At home, time is accentuated with each day's beginning and end, a string of staccato sameness. Out here one day morphs into the next with ease, time stretches into a smooth continuum. Our bodies move, sceneries change. Everything is new to us. Everything is new to baby Owen. We started to loose track of time, places, names or what it was we came out here to do.
This is especially easy to do in the comfort of trail angel Debbie's home in Palm Springs. We went from hiking out early in the morning and feeling constantly stressed out about keeping the baby comfortable to an easy morning with coffee and lounging by the pool. Owen took a nice long nap before noon while Peter and I mapped out our next steps.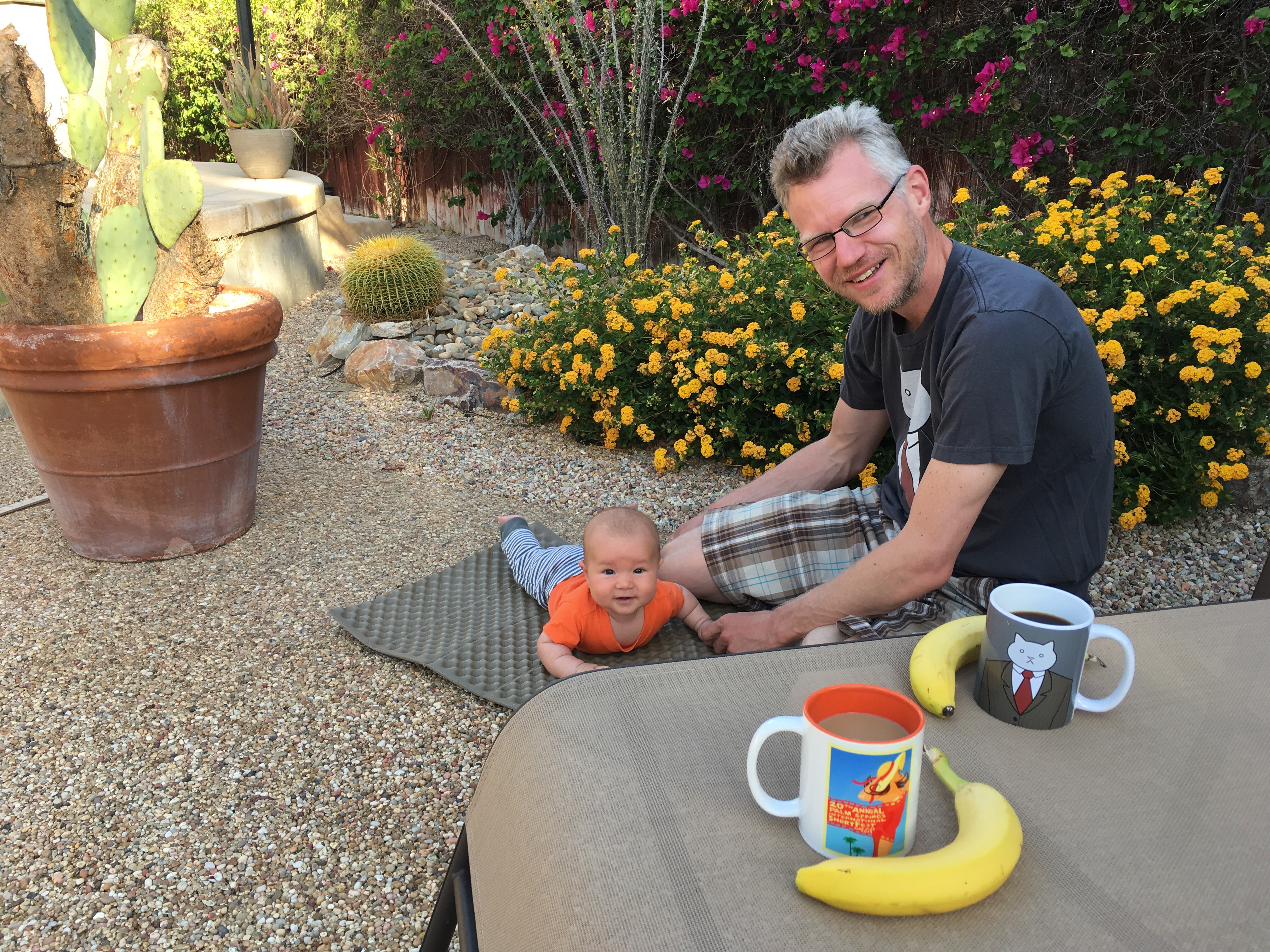 Debbie splits her time between feeding kitties at the shelter and hikers on the trail. NOBO hikers have mostly gotten over Fuller Ridge by now, making us the very tail end of the pack. I suppose it's good for hikers to not be here anymore risking heat exhaustion. Less hiker traffic across the desert floor also meant more time and attention for us from the trail angels. We had lunch with Debbie at Appetito, a local eatery with a diverse selection.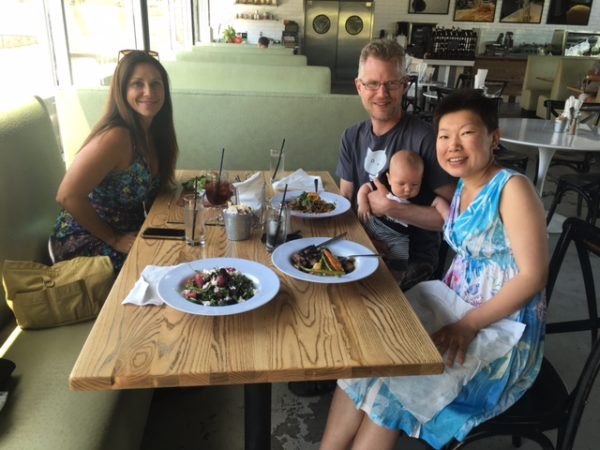 An afternoon tour of Old Las Palmas neighborhood included the Elvis honeymoon hideaway.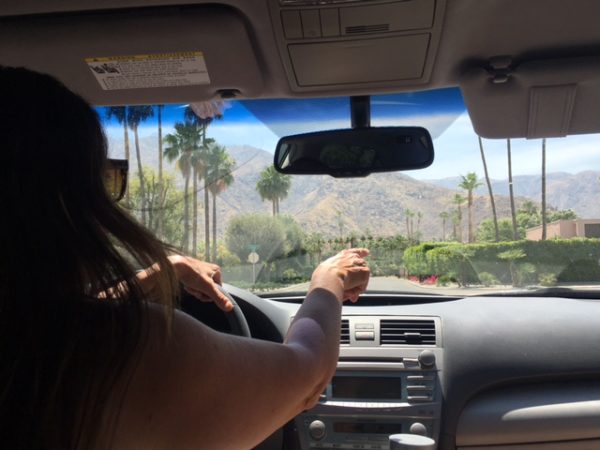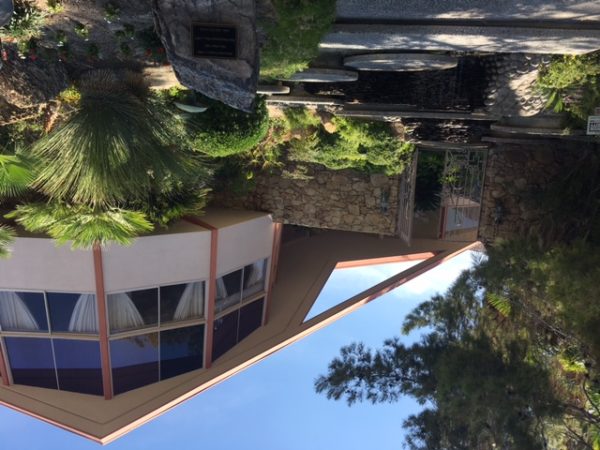 The rest of the day was as easy as the first half. Owen went to sleep at 7:30pm and we followed soon after.