Debbie helped us to get a car rental from Palm Springs airport. It was cheaper to buy an infant car seat from Walmart than it is to rent one. I know having a rental car now would put us out of the PCT loop but the combination of heat and trying to make mileages with Owen was really stressing me out. Having a car is a relief except Owen absolutely hates the car seat and cries constantly when we put him in it! There is no easy solution so we just have to roll with it.
Our goals for the day are to 1- have Mexican food, 2- visit trail angel Hillbilly, 3- take pictures with the world's largest dinosaurs, 4- get to Big Bear (either camp or stay at a hotel).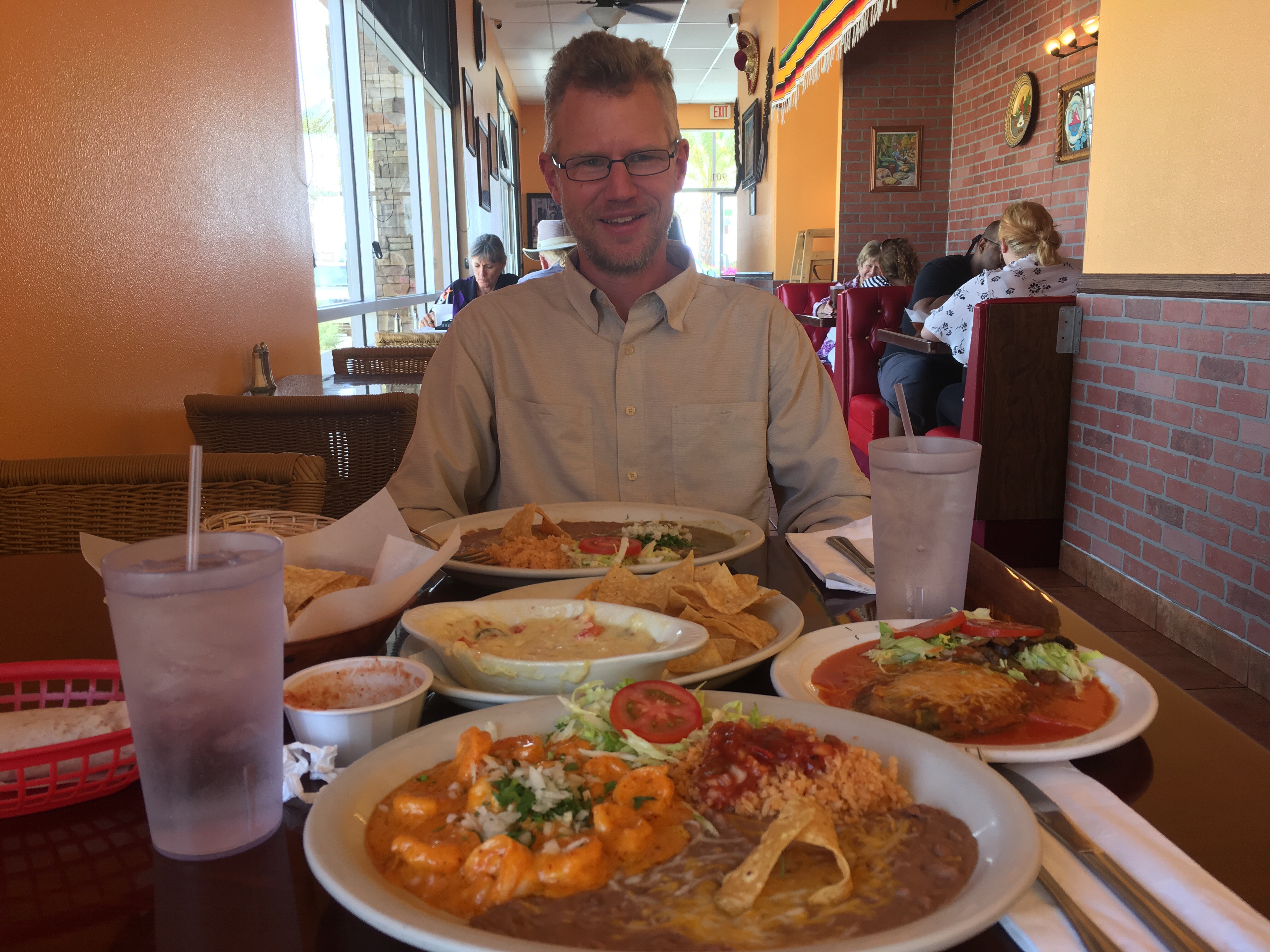 Peter ordered lingua en la salsa verde at the La Perlita, a rare vindication on why I married the guy. The food was excellent. I inhaled my camerones a la diabla. We both enjoyed the chile relleno. The waiter was very cordial. No one looked at me sideways for nursing Owen or changing him. By now Peter and I are used to change him wherever we are, no need for a change table or change pad.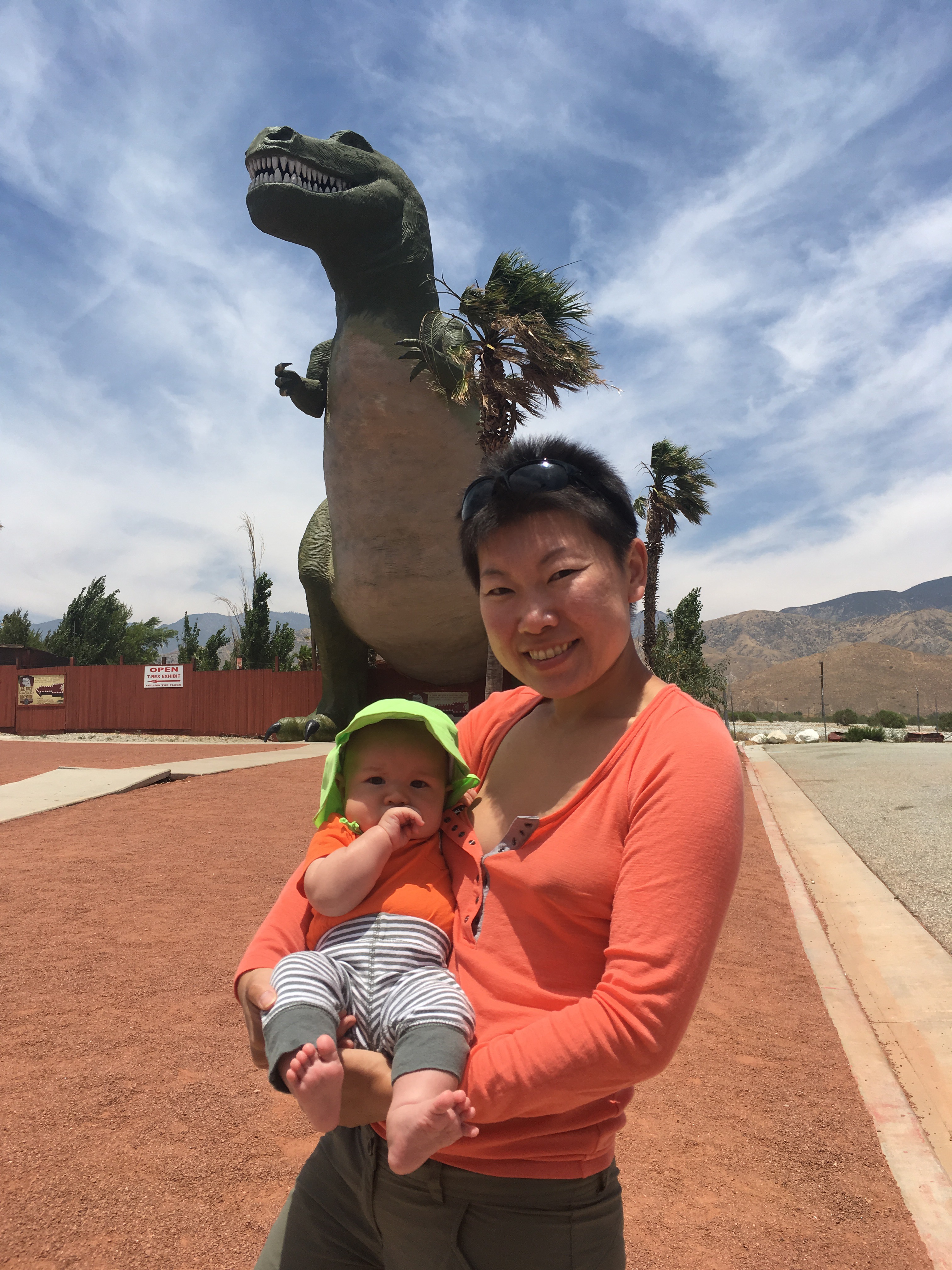 We stopped for a photo opp with the world's largest dinosaurs on the way to Hillbilly's. It was too windy to keep a hat on or stand around. We ran around for a couple of minutes before rushing back to the car.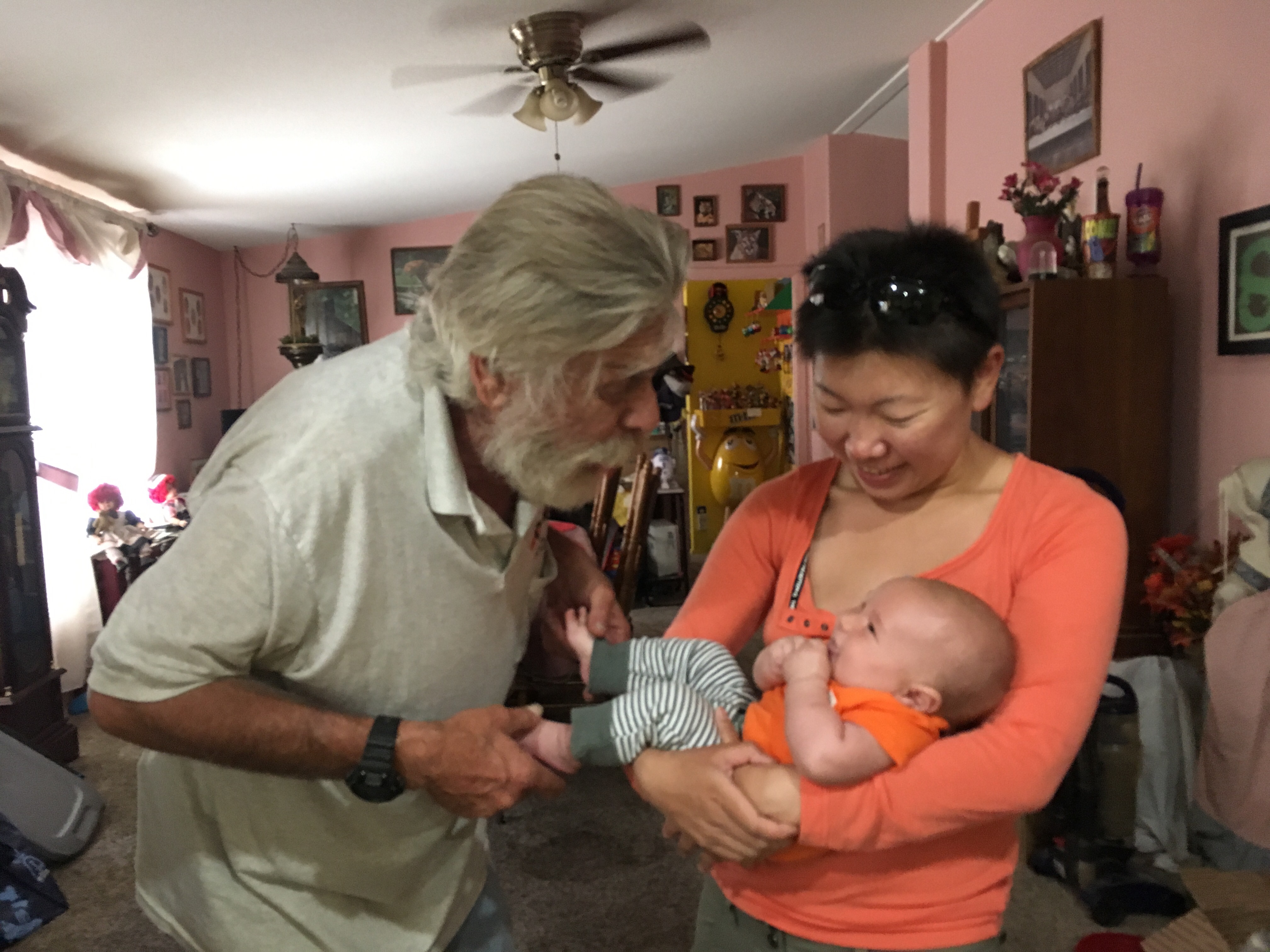 Baby Owen met trail angel Elmer, aka Hillbilly, who have helped countless hikers coming down Fuller Ridge with heat exhaustion and dehydration. He also passed out $400 worth of iodine pills this season to keep hikers safe from norovirus.