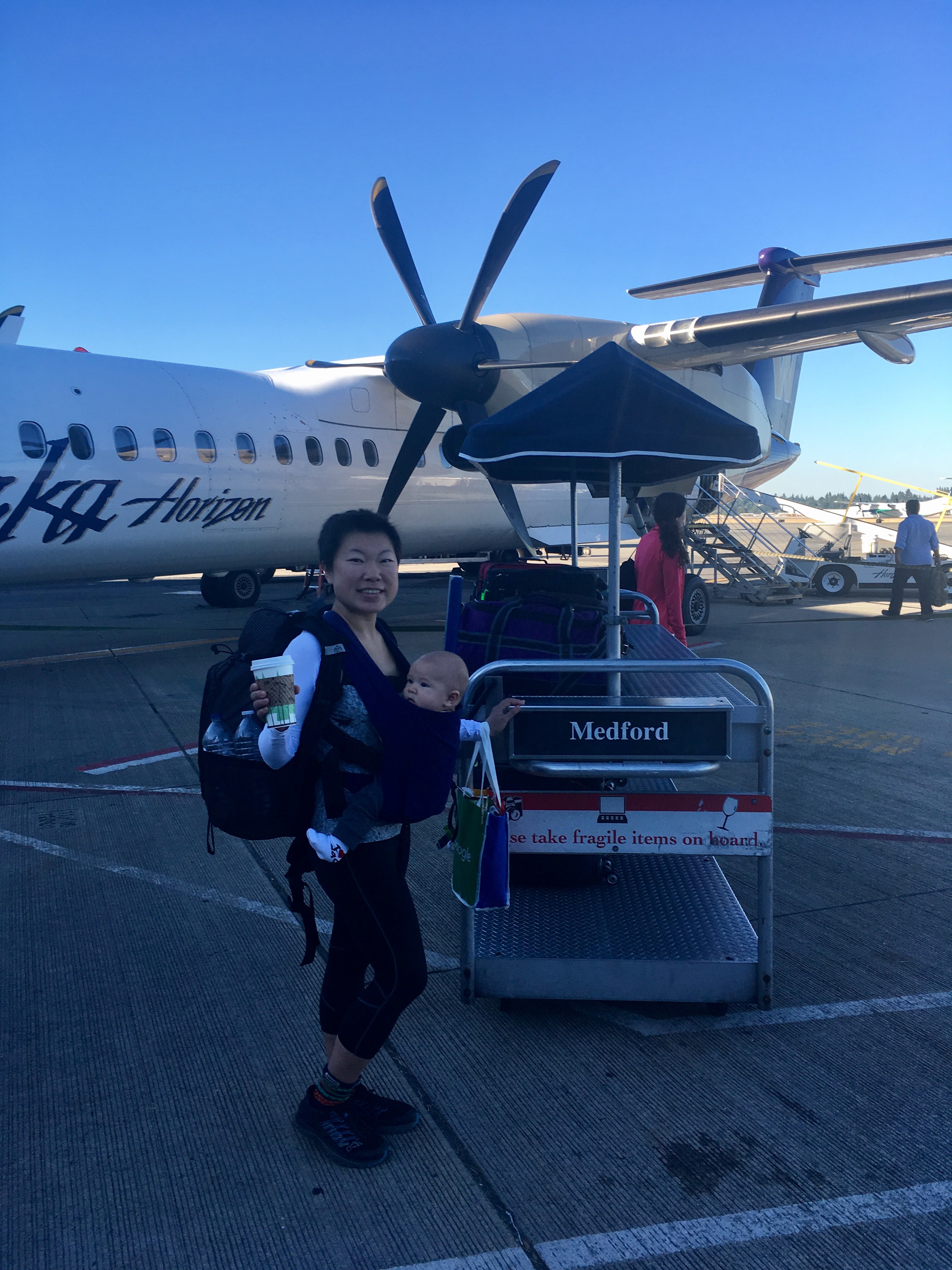 We had an uneventful short flight into Medford early this morning. The most exciting thing was the breakfast pizza from Wolfgang Puck. I'm usually not a breakfast person but I could probably start many days with that pizza!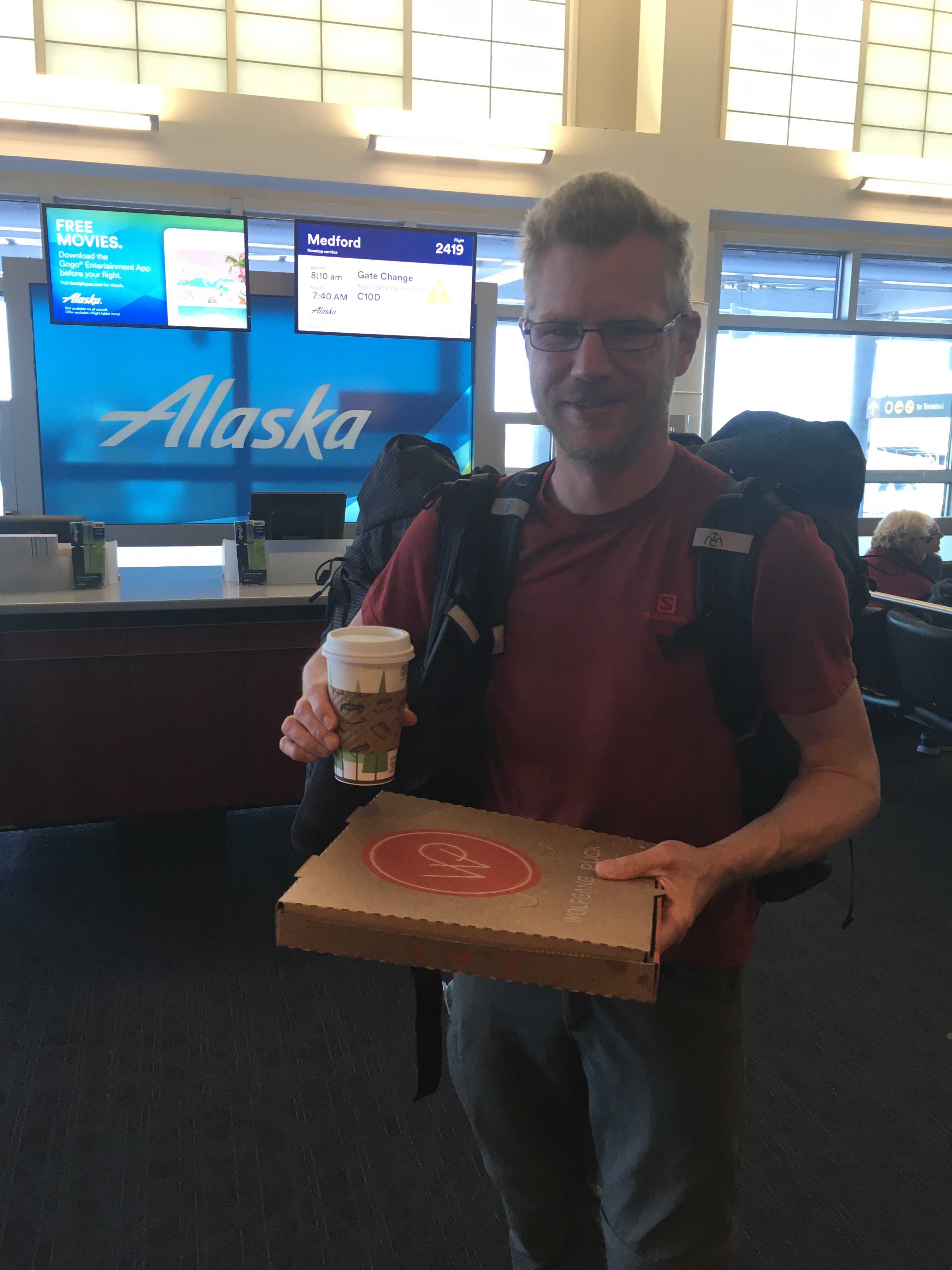 Our friend Aiyana picked us up at the airport in Medford and hosted us at her place in Ashland. I connected with Aiyana through a Facebook Backpacking with Baby and Kids group. She happens to live five miles from PCT just outside of Ashland. When I disclosed to her our plan to hike the PCT with Owen she immediately extended an open invitation for us to come stay with her family. Despite all of the unexpected ups and downs we still somehow made it here!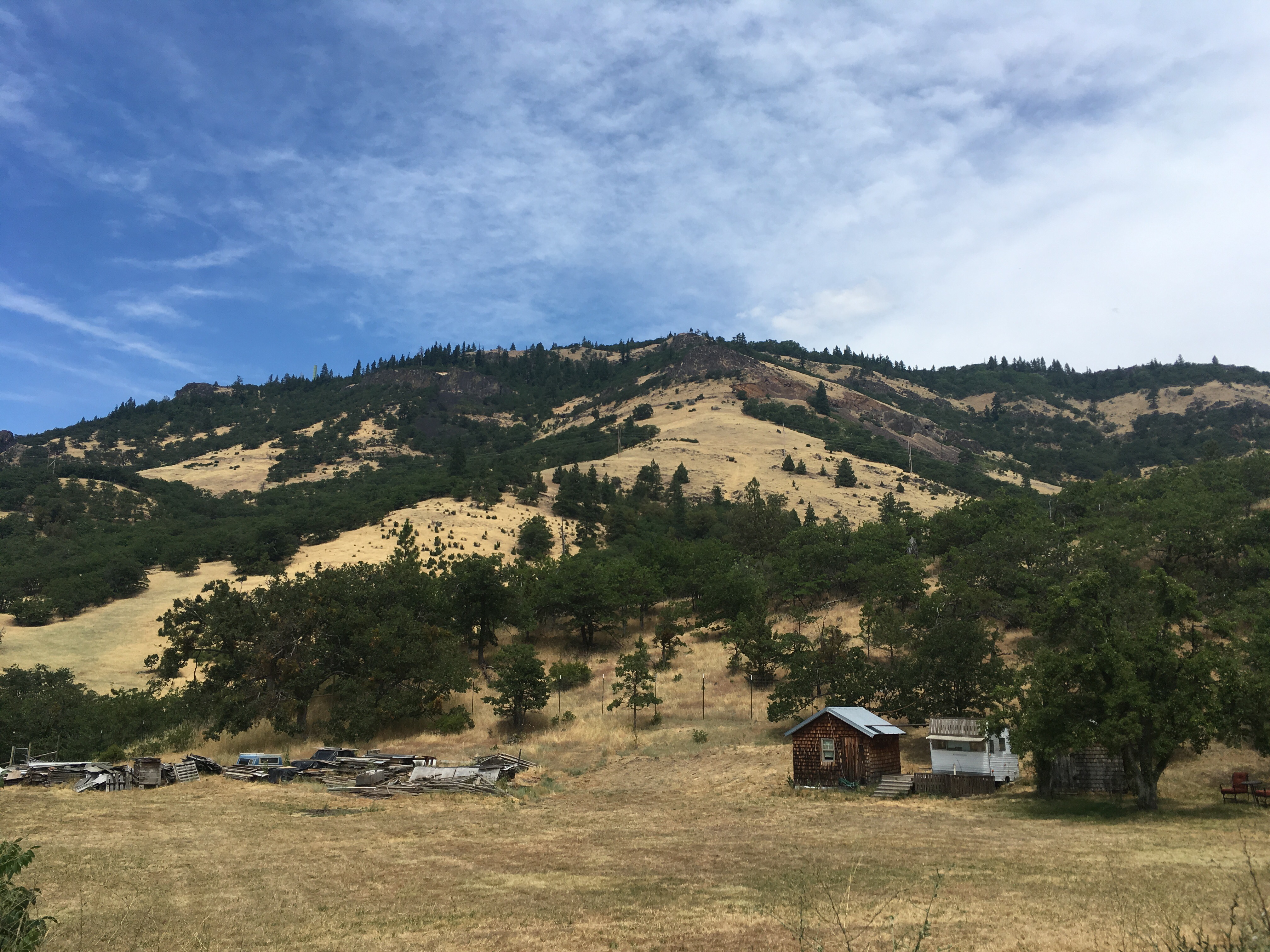 Aiyana just built a beautiful new house on her future working farm. It's nested in hills with a view of Mt Ashland in the distance. Every window seems to be perfectly framed with a view, even in the small cabin we're staying in. The ancient Chinese called them picture windows.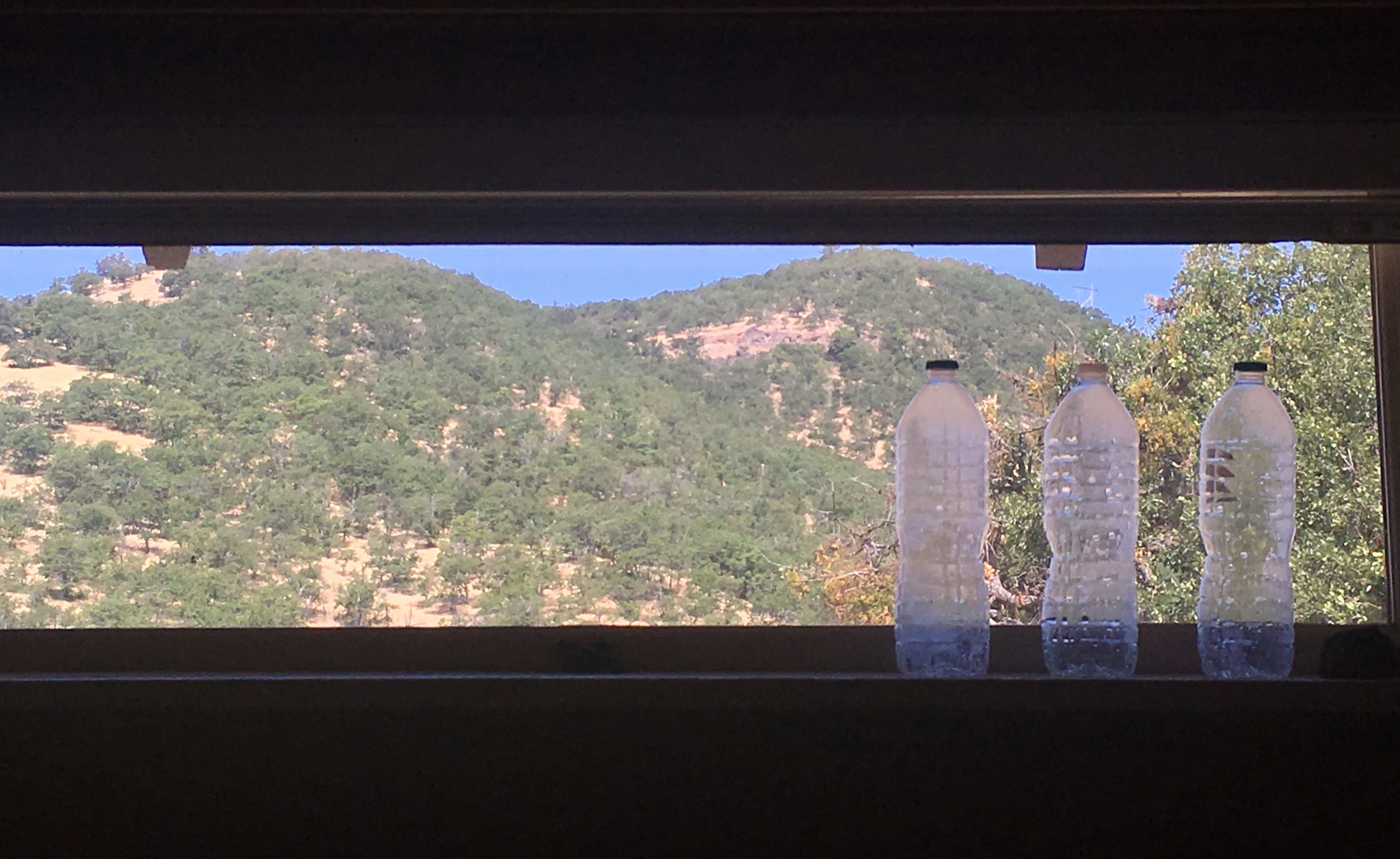 We hung around the farm all day, going through our resupply and organizing our packs. I've been a nervous wreck lateky about going back on the PCT. Today was the worst. We were on the fence on whether to hike or go back to Medford and rent a car to go car camping. Hiking with a baby has become a highly stressful event. But so is driving with a baby or camping or doing anything?! I'm sure most of it is mental. Owen does great when we are out moving around.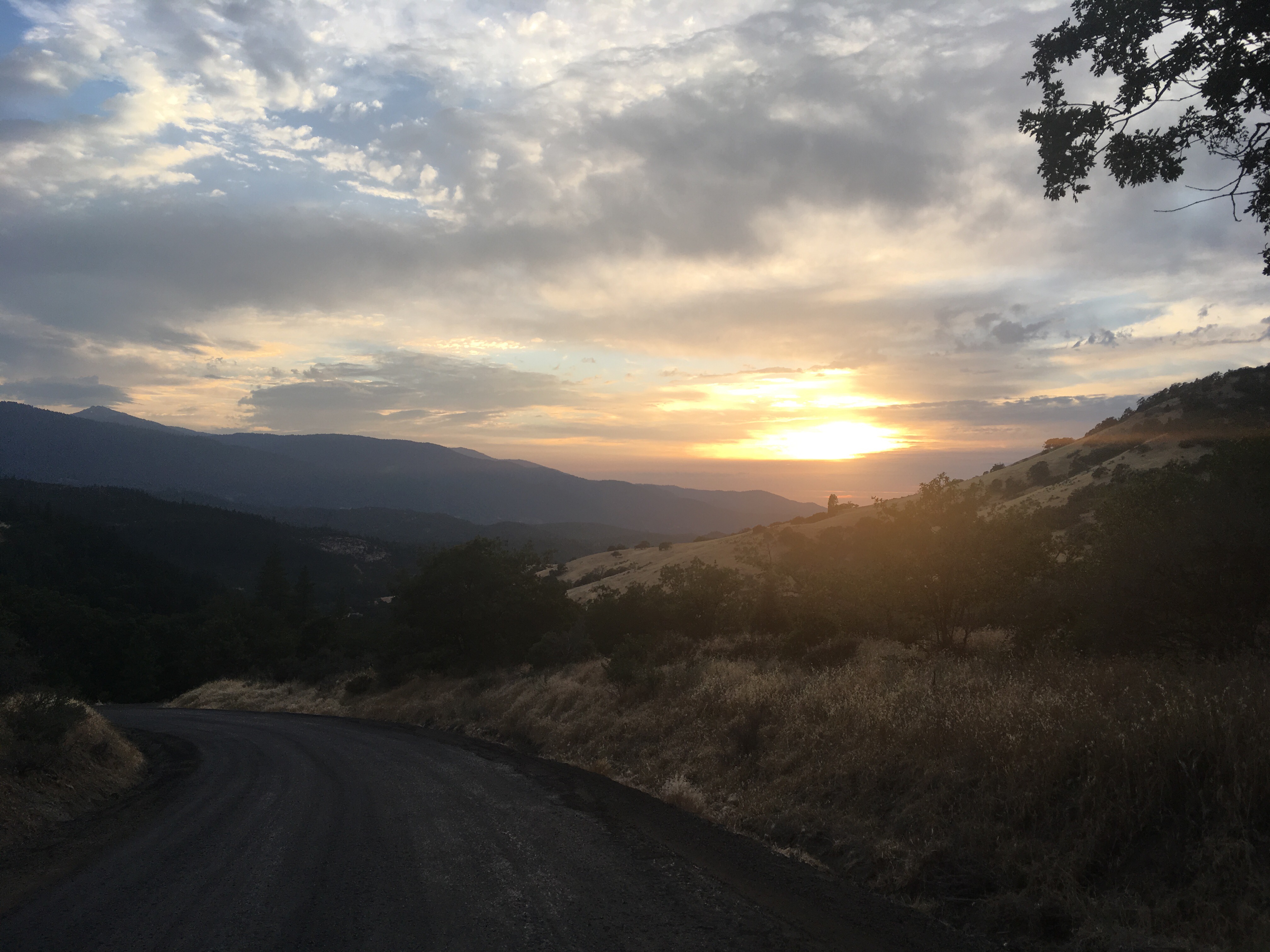 I was thankful that Aiyana cooked us dinner at home tonight because I'm not sure if I had enough mental power to go anywhere. We went for a short walk just before sunset, partly to help Owen to go to sleep. The little guy barely napped all day.
Once we head out on the trail, we have to be at least committed to hike to Burney. There's nothing in between that 80 mile stretch. It has been over 100 degrees in both Ashland and Burney. Parts of the PCT will be much higher and hopefully cooler but we still have to hike down to the valleys like Burney and Belden for resupply. If we don't want to continue to hike from Burney we could try to get a ride to Redding to rent a car and drive down to Sacramento, Reno or South Lake Tahoe. I kept asking Peter if he thinks we could do it. Taken literally, we are both fairly physically capable people. My head is another story. I don't know if I was looking for reassurance or an easy way out. For the first since I've known Peter he reassured me and told me I'll feel better once we start hiking. I hope he's right.