We're back home again! Spent much of yesterday catching up on sleep and filling up our fridge. Our friends invited us to Great Falls this morning. I was mostly excited to try the Osprey Poco carrier with Owen. It is the first piece of baby item I purchased last summer upon learning we are expecting! The little guy has finally graduated to the back carrier/frame pack! This makes one happy mama because he sure is getting a bit heavy to be carried on the front (at least with our homemade carrier/pack system).
We left for this last trip when Owen was just shy of 16lbs, which is the recommended starting weight for the Osprey back carrier. However, when we tried it last time he seemed a little short to clear the back of the pack for his head to stick out. Now at 18lbs and a little bigger he appears to fit just right!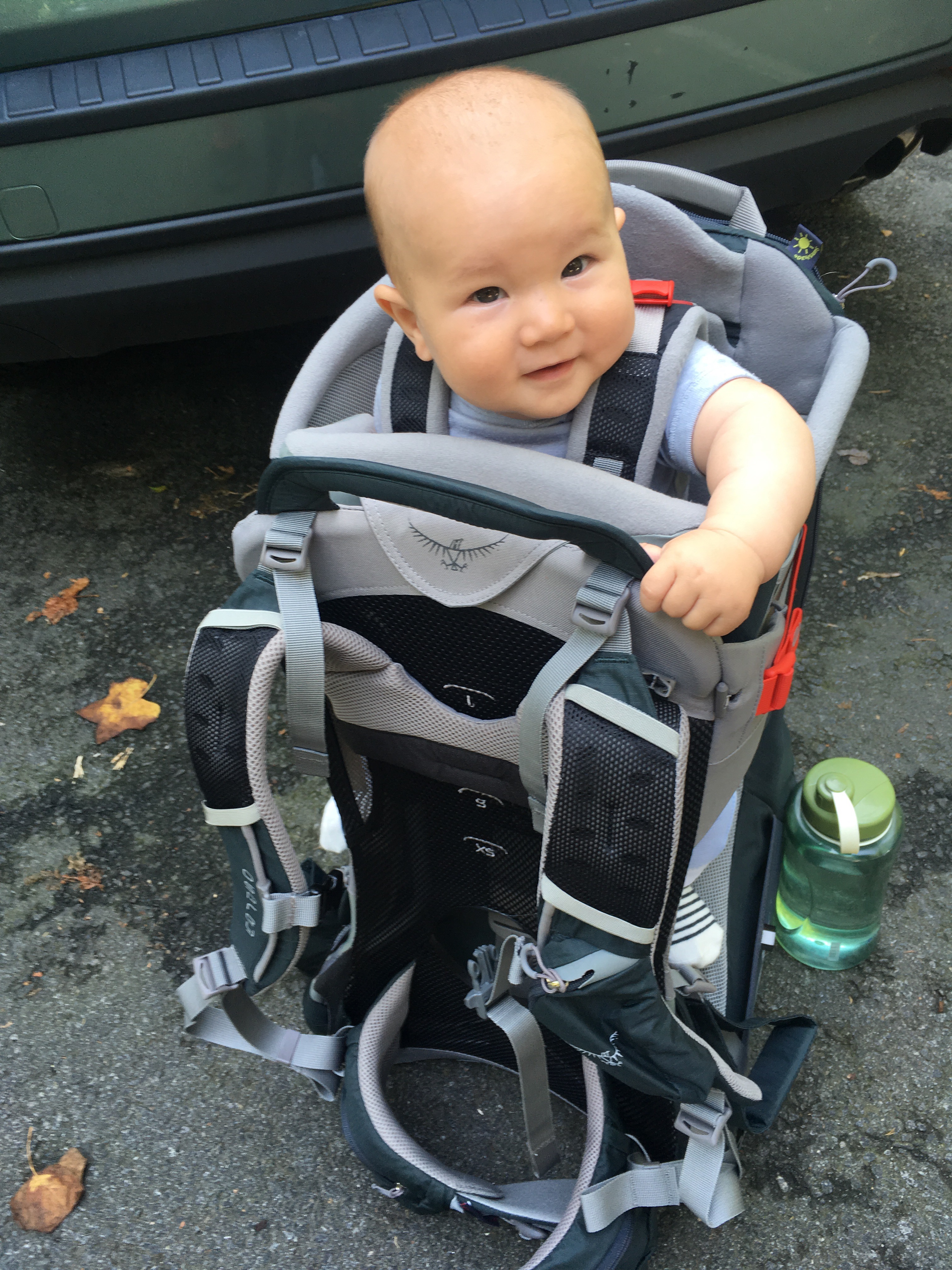 We sat on picnic blankets with our friends and their one year old for a while. The shade and breeze felt so pleasant and different from the hot and dry air in NorCal!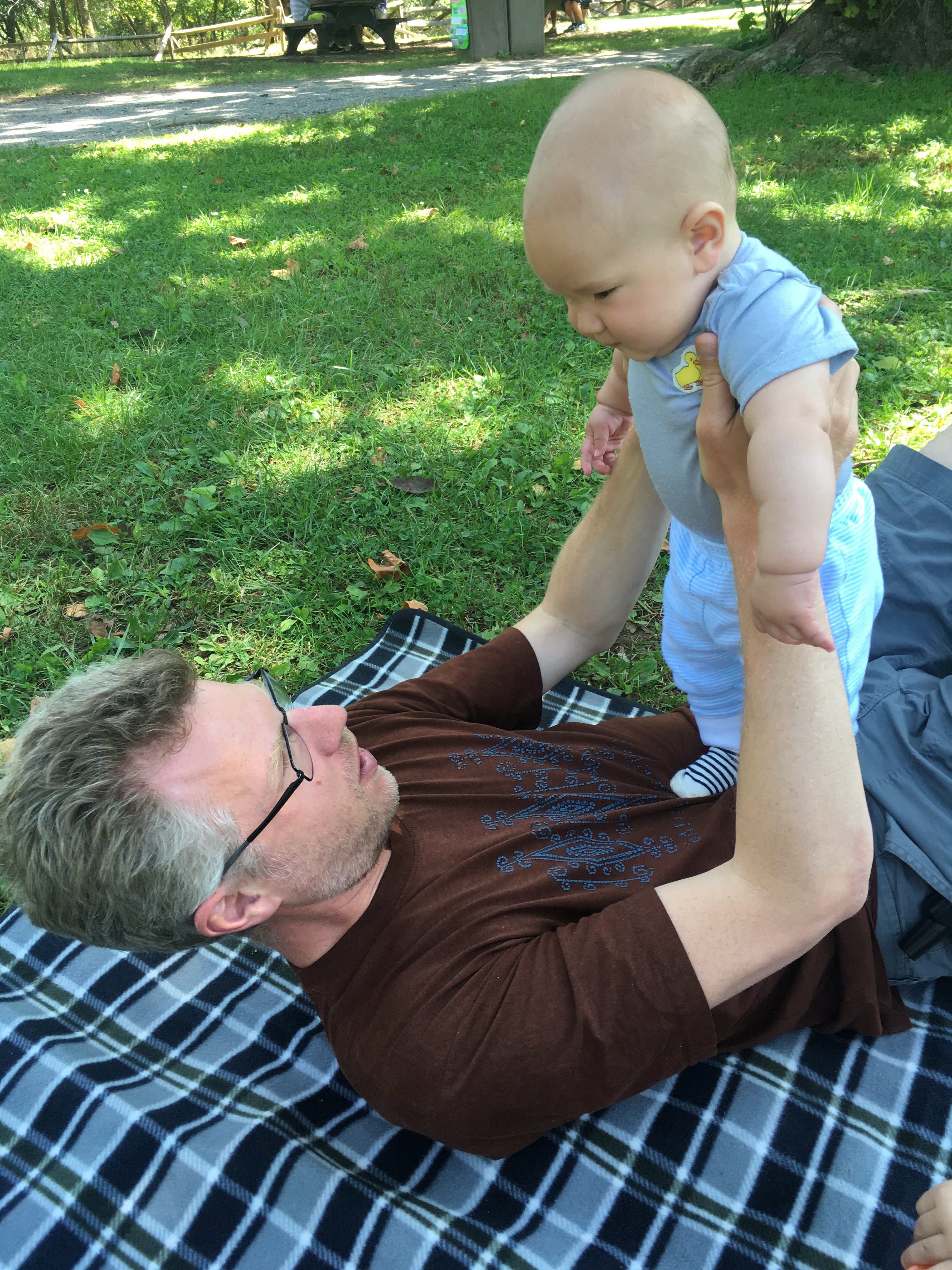 We did a short out and back trail walk in the park. Owen fell sleep in the carrier right away. It reminded me of how our mom friend in Ashland had to nap walk her toddler everyday after lunch in the same pack. It's a relief to know Peter can get the baby to nap this way when I go back to work.