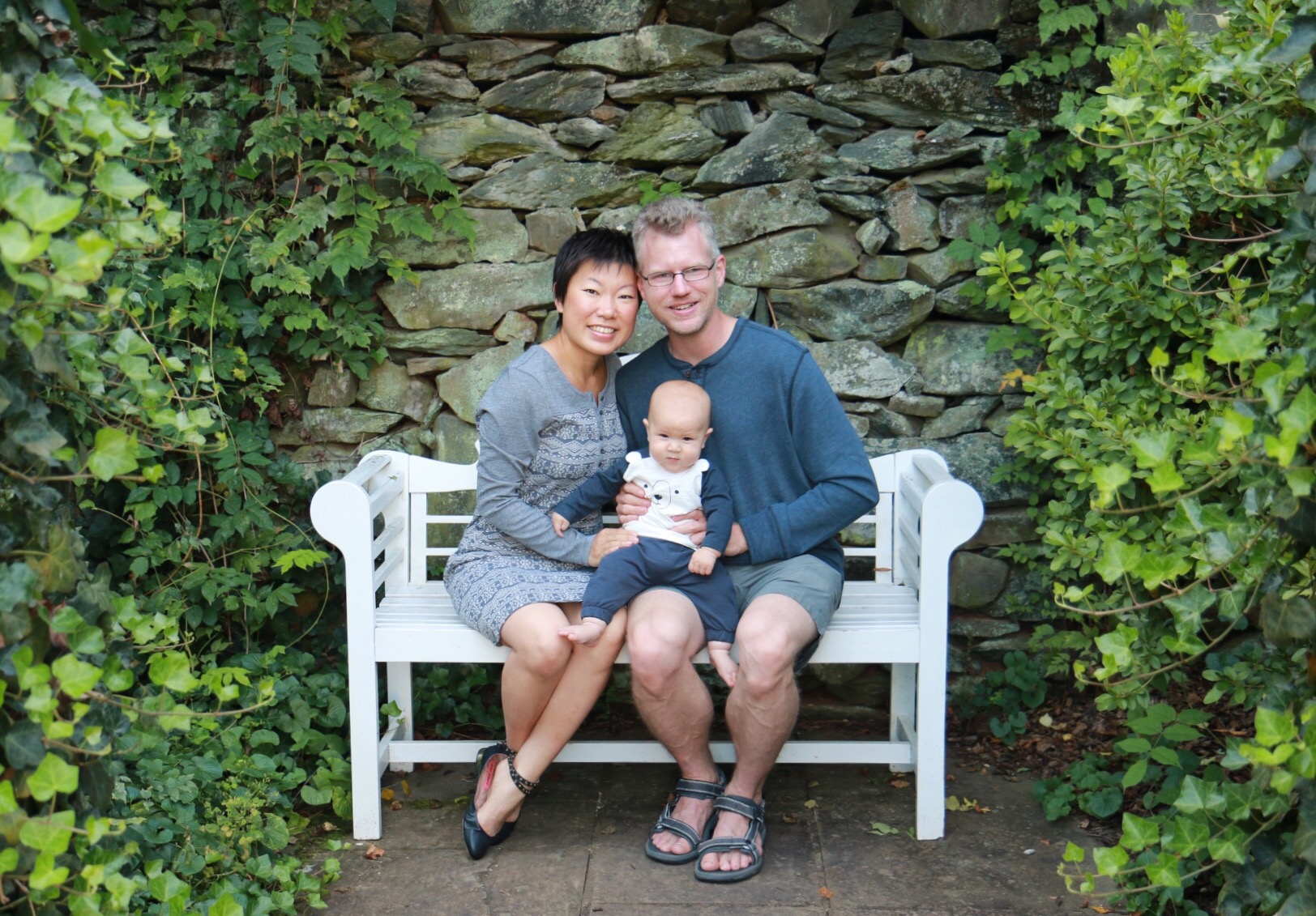 Not that we don't have enough pictures of baby Owen but I wanted something more "official" looking for his six months. Peter and I both have nice cameras. There is quite a lot we can do ourselves with a tripod, a remote and a little imagination.
Not to toot my own horn but I take way better portraits than Peter does. He's better at landscape and nature photography. How to frame and photograph people is often a point of contention between us, or mostly I just get frustrated. I look for each detail to see how they can be improved on. Everything from a persons hair, clothing, facial expression, to placement and background. Unlike photographing nature, which is often static, taking pictures of people is a collaborative event. Nature photography tends to be documentary where as portraits mostly aim to ameliorate the subjects. Mountains can't complain about its unflattering side but people sure don't like being made look chunky! You also can't adjust or rearrange things in nature easily except to change your own position. With people there is potential to make many adjustments. The photographer must keep a keen eye to a different set of variables and communicate throughout the process. You can't tell trees and rocks to move but you can tell a person to lean a certain way or close their fingers (yes, always close your fingers!).
I found Pinterest to be a great tool for ideas and also to convey them to other people. I usually have a specific picture in mind before getting behind the lens, unless I'm capturing more spontaneous moments, which I also love doing. Most of the time we just go out to do things and photograph unplanned. On more planned occasions I share a list of frames I like from Pinerest with Peter ahead of time. I first discovered this tool was with a friend from law school who agreed to take pictures of our "wedding" at New York City Hall (to make the day a little more memorable since we didn't have a wedding. I would love to have a real one someday). He had never photographed a wedding before so I send him a number of shots I liked from Pinterest. He broke it down by inside/outside, close ups and non people shots. It turned out to be super efficient and I got exactly what I was looking for. I next did the same with Peter for our Iceland trip for maternity photos. They turned out even better than expected!
We went to a place called Airlie today because I saw on a website that they have a large love sign on a small hill. I thought it would make a nice backdrop for Owen's six months photos. To time our trip right I called the front desk to see which way the sign is facing. Alas, the lady gave us the wrong information! When we drove all the way there in the afternoon the sign was completely backlit! Fortunately the place has a lovely garden. I didn't know it ahead of time but Airlie is the kind of hotel/restaurant/event space where people have weddings. We were able to get quite number of nice shots. The only minor issue is to get Owen to look at the camera for family portraits. We didn't have an extra person there but I did bring a talking bunny toy. Having it on in front of the camera did help! In the end we didn't get many good photos with the love sign but it was a productive little trip nonetheless.