For Owen's six months birthday we got him three shots at the pediatrician, an adjustment at the chiropractor, a five hour ride to NJ and happy grandparents who think the world of him!
Baby Owen now weighs 18 and half pounds at 68th percentile. I held and nursed him through the vaccination shots, including one for the flu. To our surprise, he didn't cry. He didn't react much during the other appointments either. But all the excitement between that and the adjustment for the whole family he actually fell asleep by himself in the car seat for the first time once we began our drive north.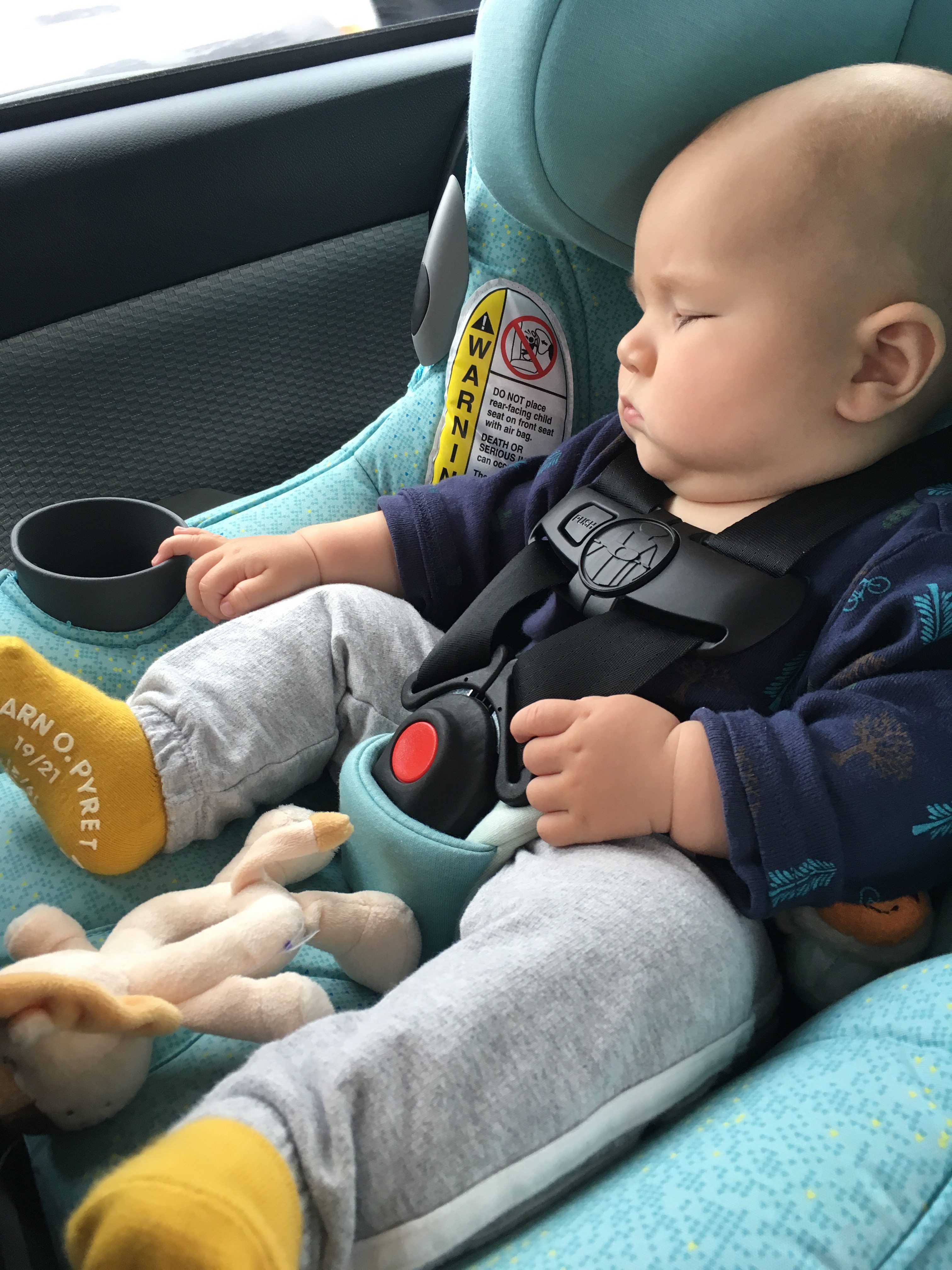 We arrived at my parents' at 6pm, just in time for dinner and to put Owen to bed. He was in good spirit but a little tired from being in the car all day. Obviously my parents are ecstatic to see him.