As it turns out not all part of me wanted to go to work today. My crown, for example, decided to fall out last night during some vigorous flossing. I rolled out of bed with a terrible headache that stayed with me for the rest of the day. Rush hour was already in progress when I left home at 7:50am. It has been a good four years since I had to drive to work. I don't miss the stop and go traffic.
Going back to work after maternity leave is not easy. I do find some comfort knowing that baby Owen is home with his dad, a close second only to mom. I know he generally takes bottles well. The only thing I worry about is nap time since I've been the only one putting him to sleep everyday. It will take some adjustment for everyone, as some people say.
I always knew I wanted to breastfeed my baby. I just didn't have a particular timeframe or "goal" in mind. I'm happy we've made it past six months now but we are nowhere near ready to stop yet. Continue to breastfeed after retuning to work can be a challenge Even though the law require employers to make reasonable accommodations, many mom simple can't make it work on a practical level. Fortunately for me work is slow at the moment. I blocked my calendar to pump every 2-3 hours. The nursing room, or wellness room, is conveniently located just down the hallway from my desk. It feels a bit sterile in there but it works. Once I got the parts hooked up I stared at a picture Peter sent me of the baby napping for 15 minutes. It made me feel a little better. They say looking at a picture of your baby helps to pump more milk.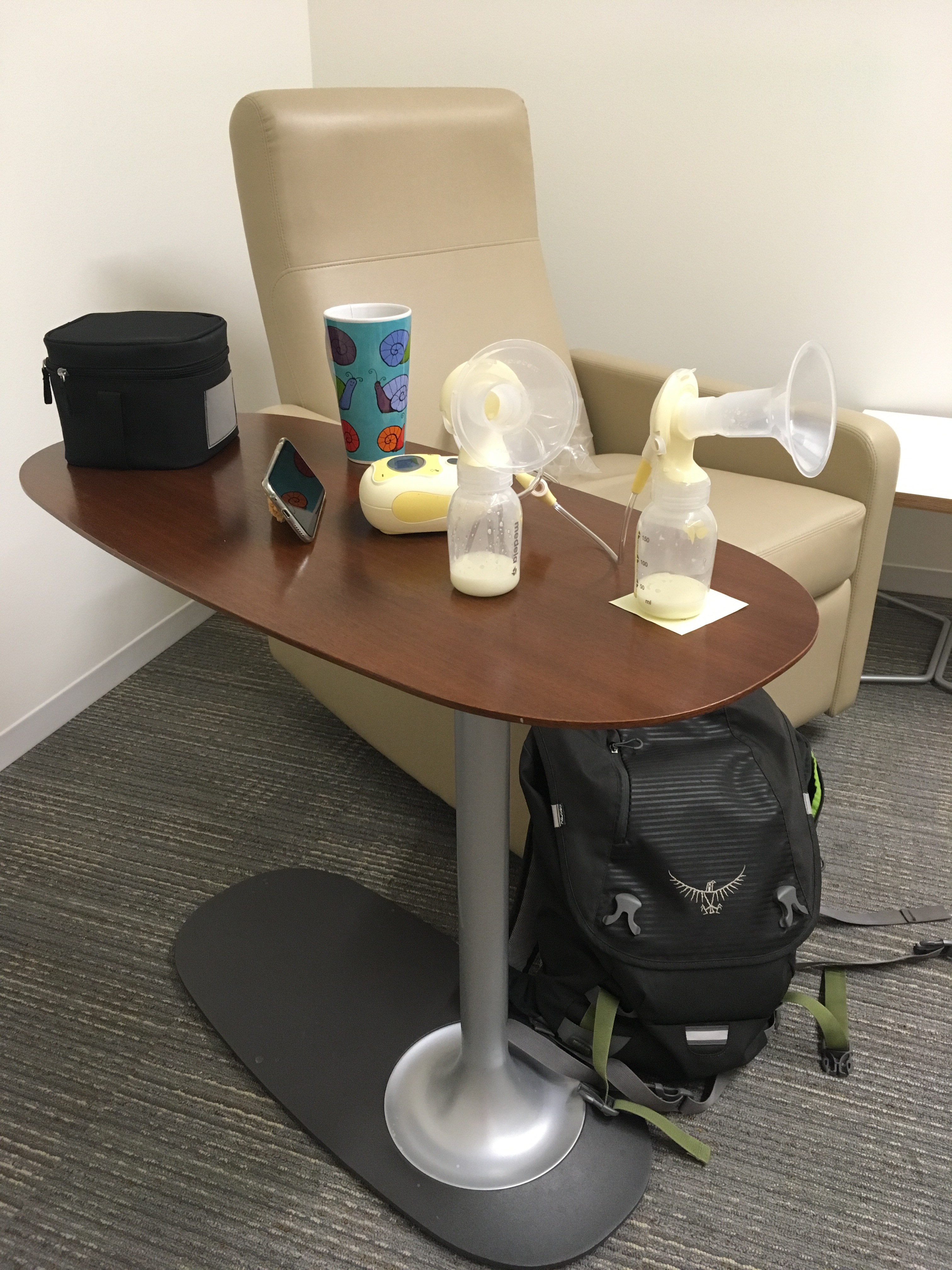 I was barely at the office for a few hours before I had to rush off to the dentist. Thanks to my boss for being understanding. The dental thing was such an ordeal. Tooth #19 under my old crown was starting to decay so they had to fix that before getting me a new crown. The dentist asked if I wanted to get it fixed today. I was rather perplexed thinking what other options do I have? Then I realized probably not everyone can pay $600 up front after insurance! Medical cost is out of control here. My headache only got worse after the dental thing. It probably didn't help that I didn't have time to eat anything all day. I felt so bad that had to lay down with Owen for a bit when I finally got home. I did get up later to get some work done. Yikes, what a day! Just glad that it's over!