So on my birthday I unexpectedly had a root canal and Peter unexpectedly had oysters delivered to us. It came much later in the evening so we actually had leftovers for dinner.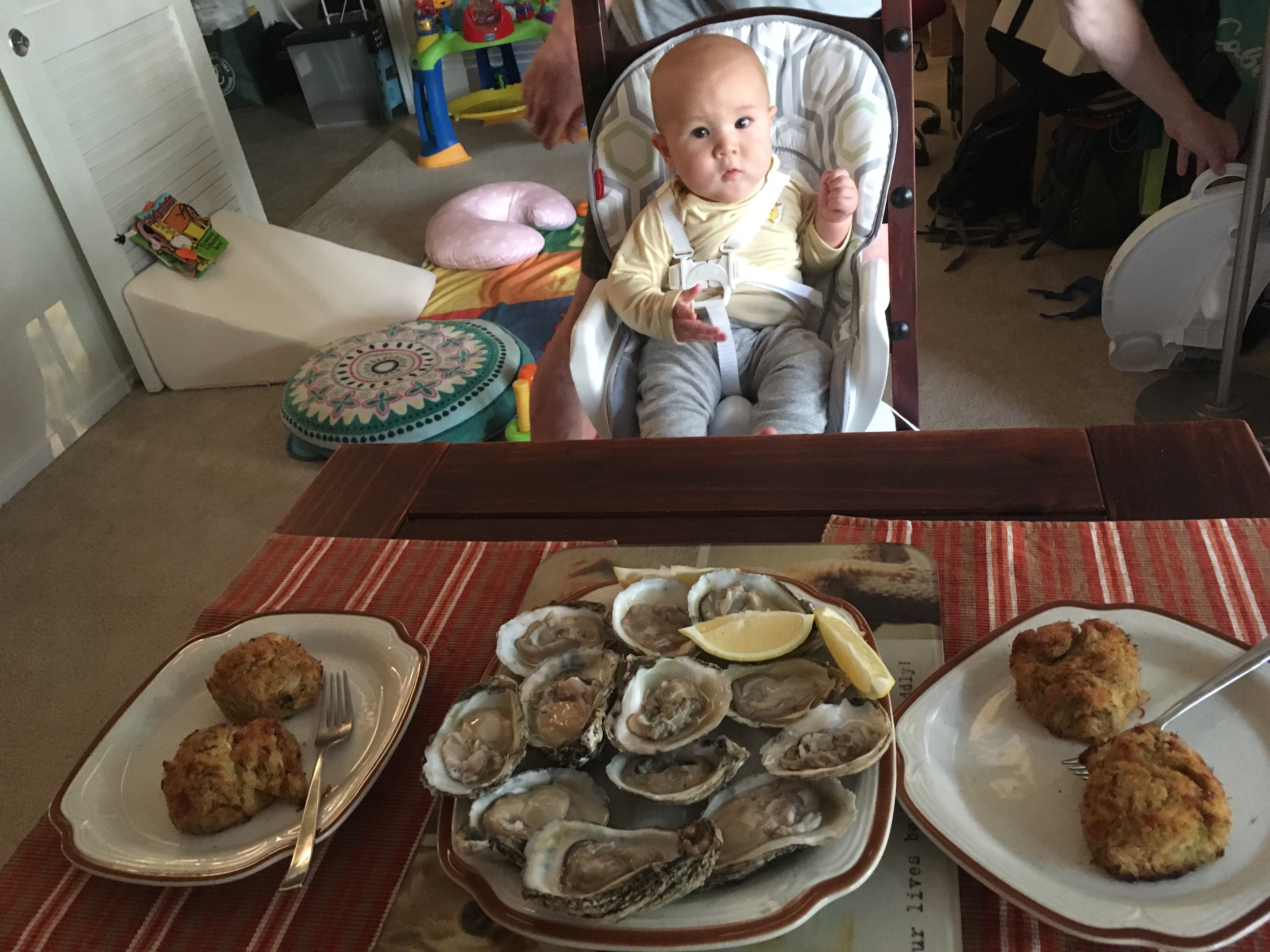 The same tooth that was fixed on Tuesday has been bothering me all week. It was so painful last night that I hardly got any sleep. After calling the dentist this morning she told me to go back for a root canal at 11am. It's not exactly the birthday celebration I'm looking for but I'll take that over the tooth pain! There goes another work day… I barely had time to pump at 10am before I had to leave the office.
I've never had a root canal before. Now having had one I can't recommend it!
Me: is this going to be a quick thing?
Dentist: no, it's going to take a while.
Me: but it's my birthday today!
Dentist: don't worry, you won't be here all day!
The procedure took more than two hours and was less than comfortable! I tried to sit back and relax but it was difficult. When it was all said and done I had to go get a smoothie just so I can have something in my tummy! I got home and got back to work with conference calls and emails. My first week at the office wasn't exactly a productive one but it had nothing to do with the baby! We are ok not having any more dental drama for a while!
Peter is not known for giving great gifts but this time he ordered three photo prints on glass for my birthday. They were black and white photos from when Owen was born, including the first picture our midwife took with Owen laying next to me on the hospital bed. A flash of emotions and tears came upon seeing that photo. I was so out of it that day I was incapable of feeling emotions, a true rarity for me. Oh little baby Owen you didn't come easy! We're so happy now that you're here and healthy.