Today marks the official end to the first five weeks of going back to work but who's counting…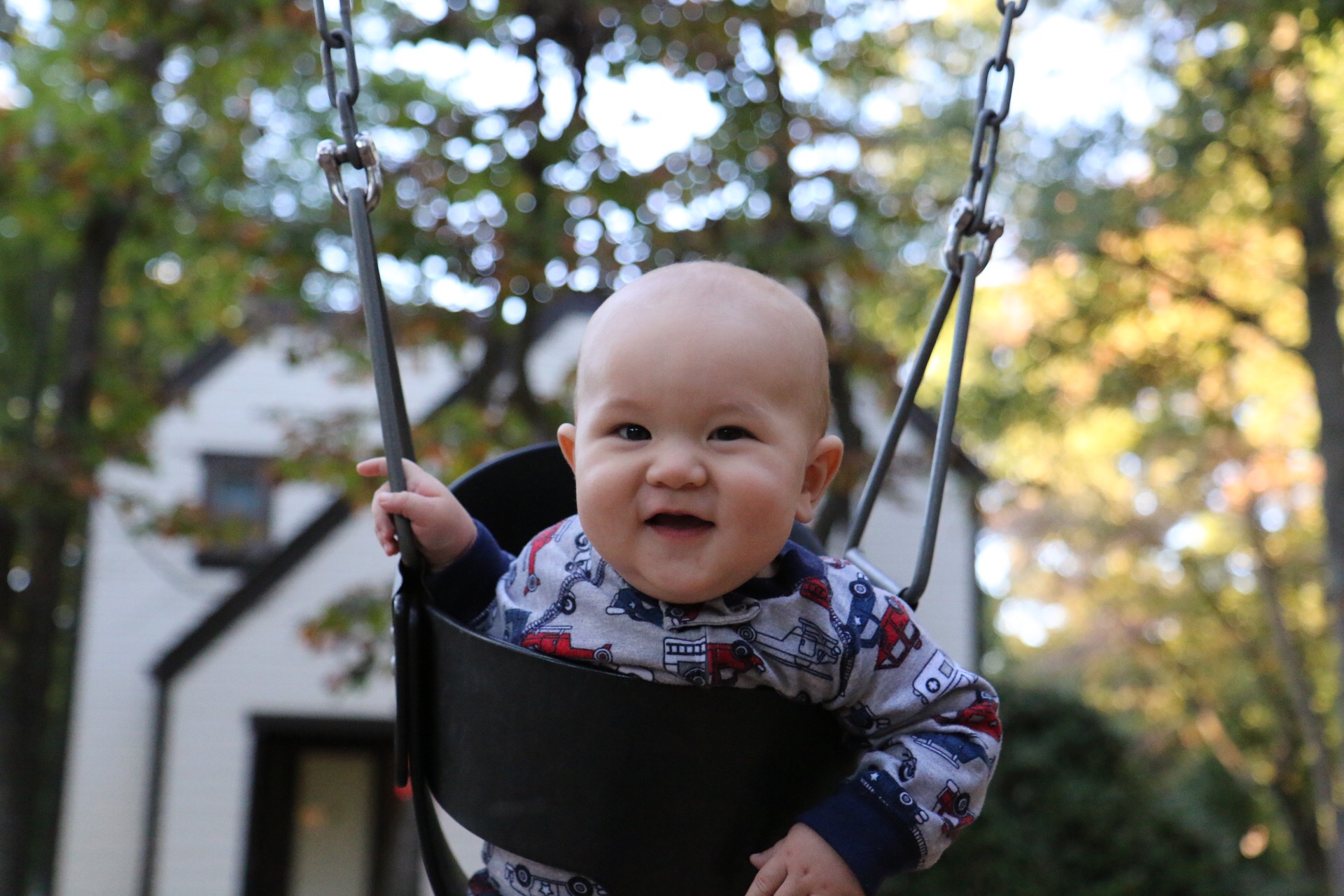 The weather is backing down from 80s and evenings are becoming pleasant again. Baby Owen enjoyed his evening swing before shower and bed time.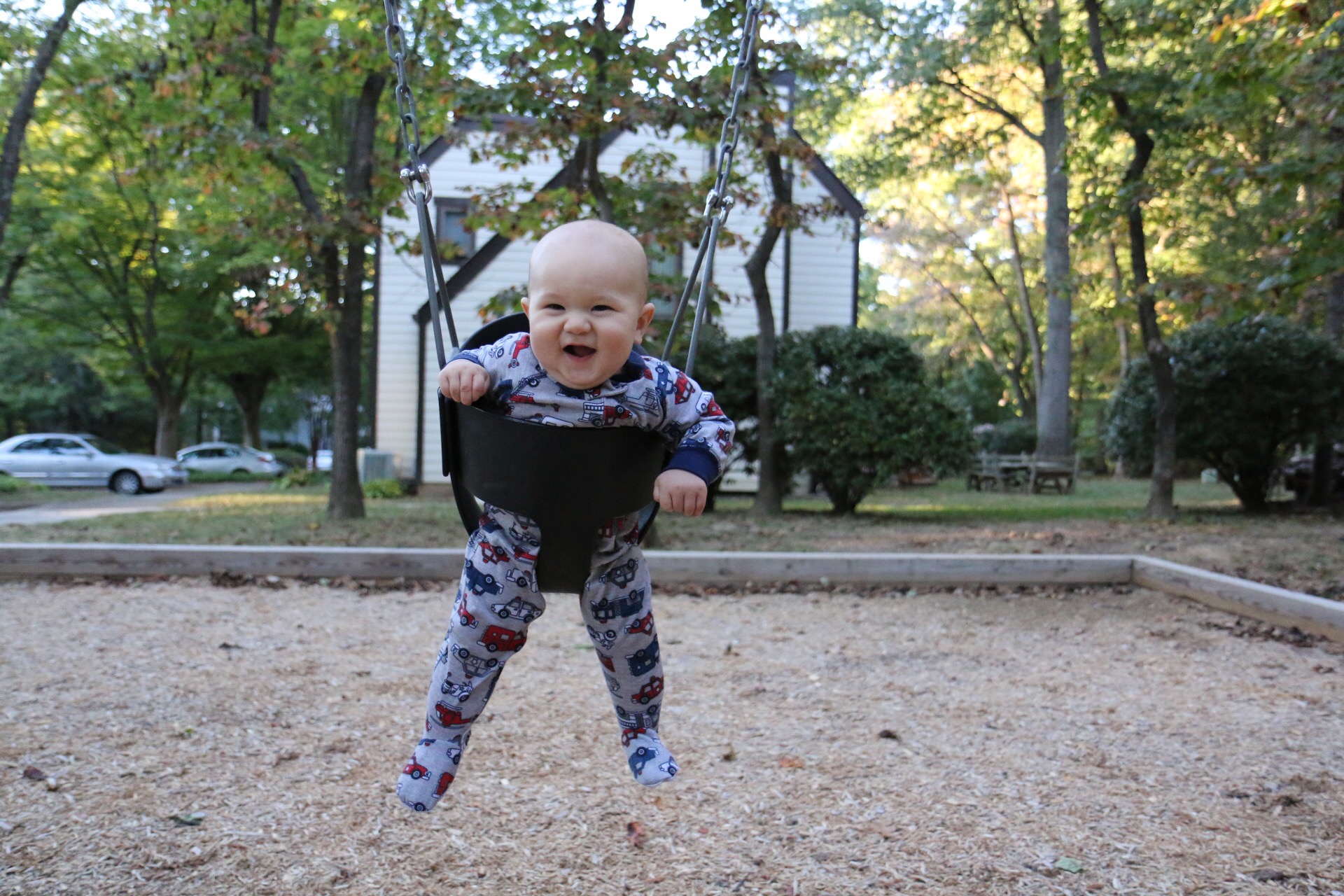 I don't understand our society's obsession with assigning motor vehicles to a certain gender of baby clothes. All kinds of vehicles: cars, trucks, ambulances, dumpster trucks, construction trucks, fire engines. You name it.
We don't actually buy much clothes for the baby. It's expensive and he grows out of the so quickly. Instead, we have been getting mostly pass-me-downs from members of our local Buy Nothing group. Beggars can't be choosers. We're happy to use whatever is printed on the clothes, including the truck pajamas seen here. It fits him well and serves a purpose. No complaints! However, when I do buy things for baby O I try to make them somewhat gender neutral. He is free to pick out his own outfits when he develops his own preferences, whatever that may be. I'm troubled when I see kids things like these books. Why should there be alphabet for boys and girls? Why should they be taught different vocabularies?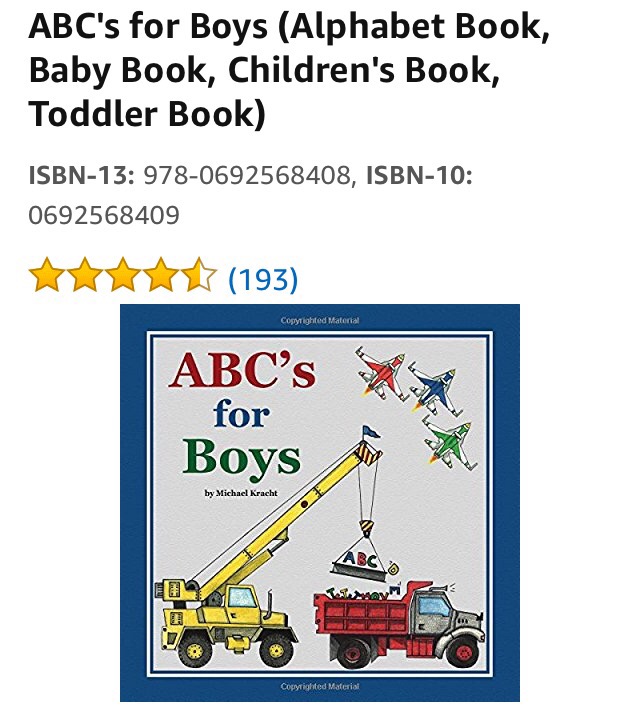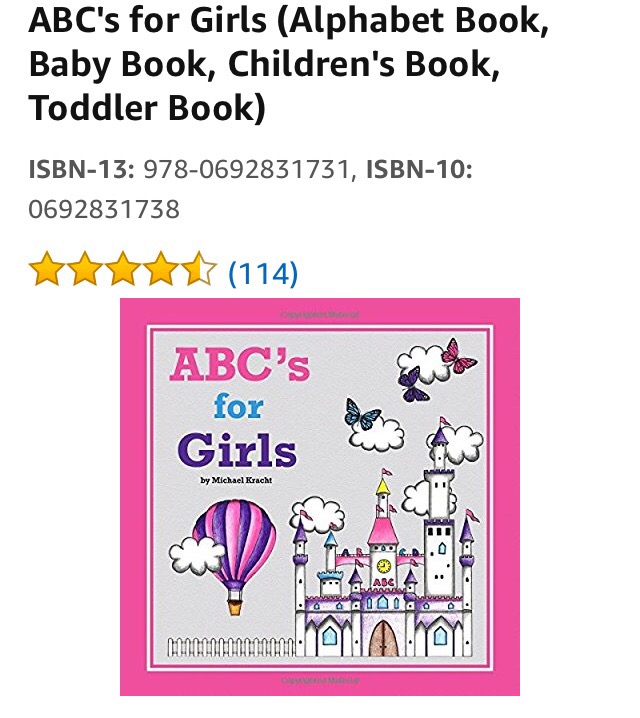 I don't think people are necessarily purchasing, teaching and perpetuating gender stereotypes on a conscious level. We have so little awareness of the impact of our behaviors on our children and others around us. It's easy to say we believe in gender equality. Yet gender roles are so ingrained in us that it is difficult to avoid assigning and modeling contrary behaviors to our children. We unknowing and unintentionally project so much gender stereotypes onto our kids. I can at least try to let go of the obvious.