I've always been a sentimental person. With our last day here I thought it would be fitting to take some walks around our neighborhood. Even though we are anxious to move away we are also deeply appreciative of how lucky we were to have lived here for a year. We will for sure miss all the trails right outside of our doors.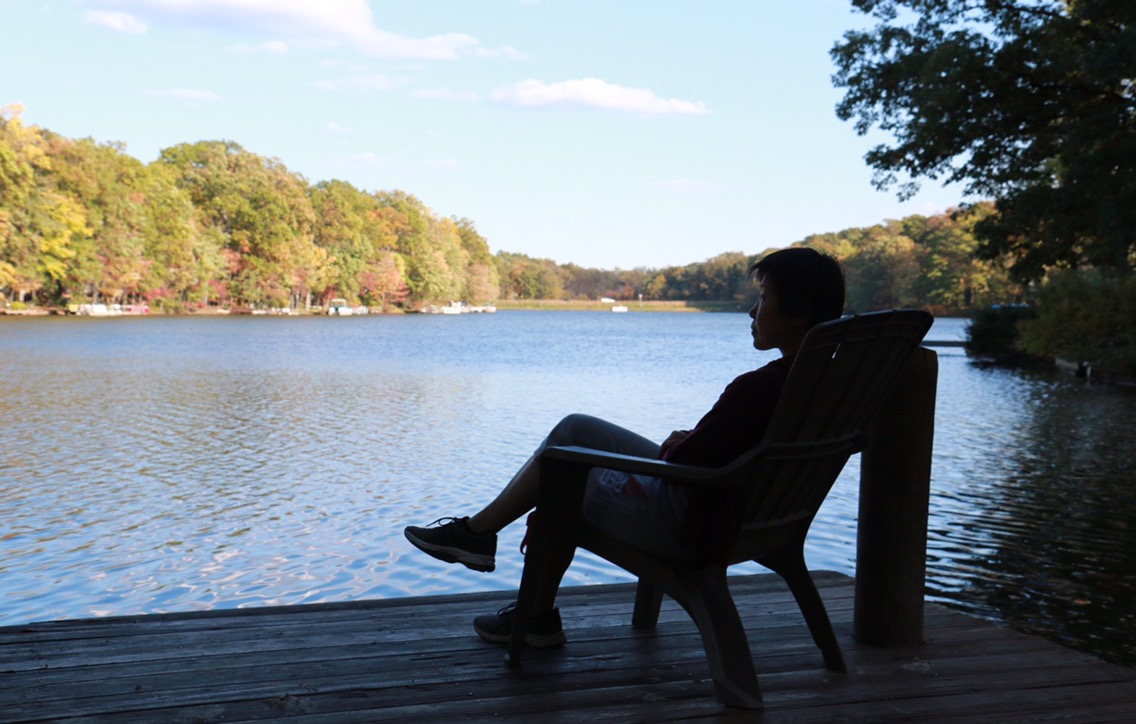 The Blue Trail to Lake Ann was the first trail we walked upon moving here last August. The lake is small but very scenic nonetheless. I always commented on how lovely the townhouses are around the lake. The spot where I sat was also the first outdoor place we took Owen to when he was a week old. I wonder why I didn't spend more time there. We stopped by a cafe in the plaza that had been under construction when we first moved here. The coffee was good, especially on a chilly afternoon. Baby Owen had some caffeinated milk instead.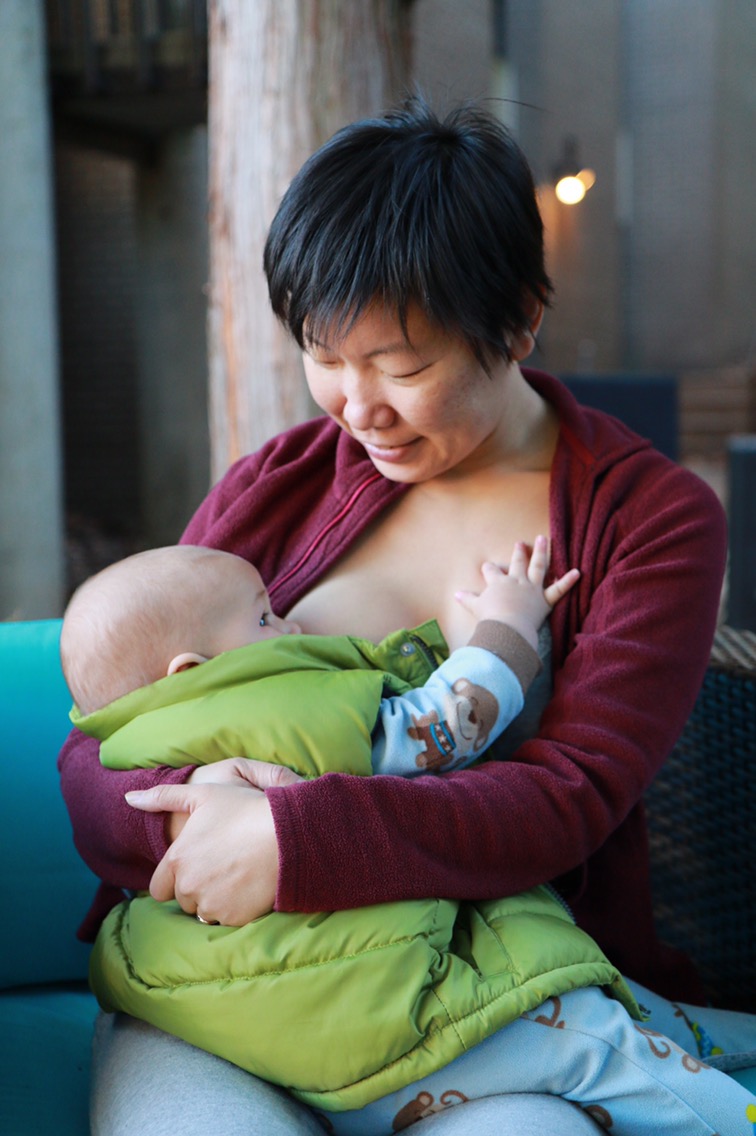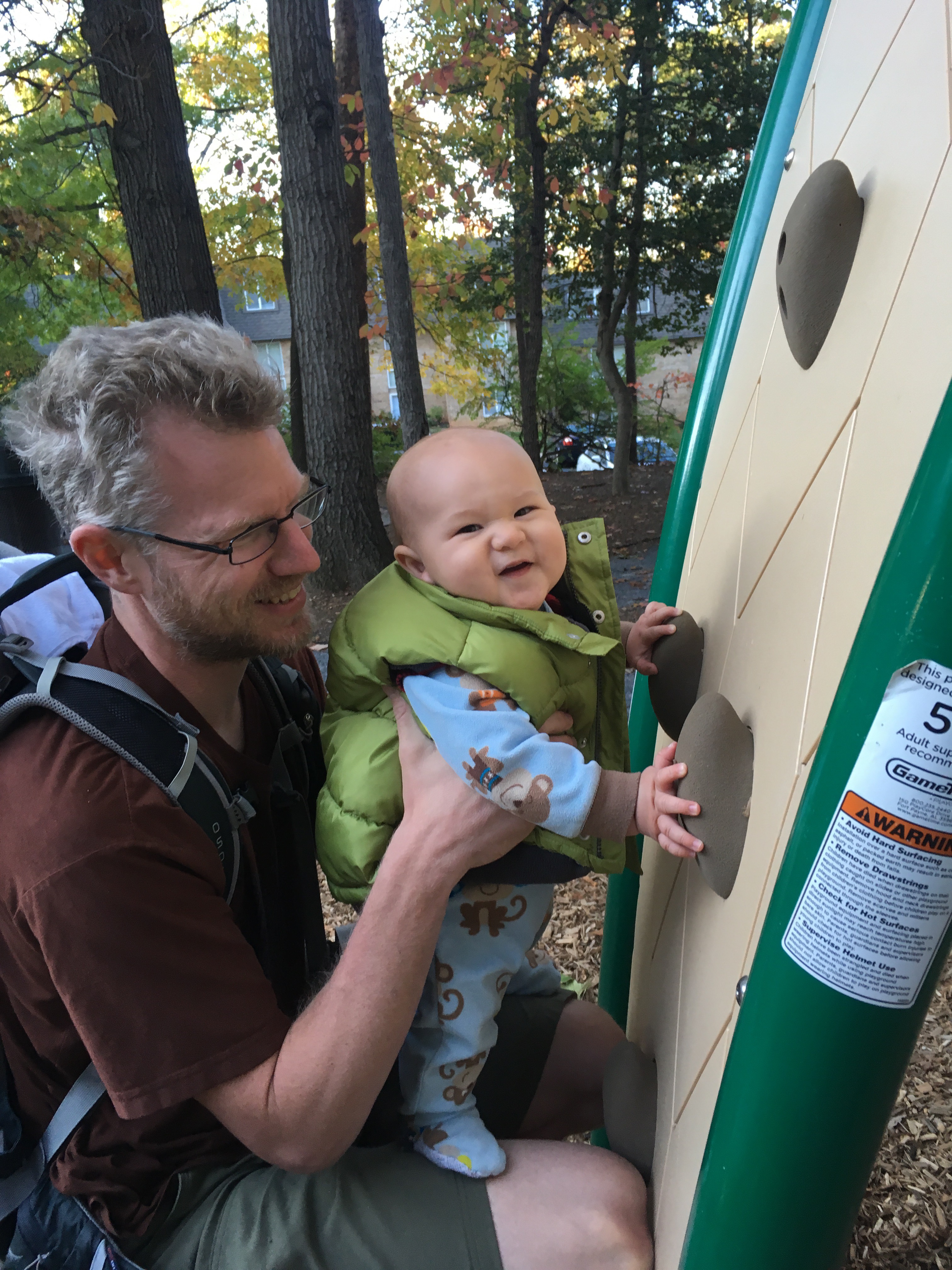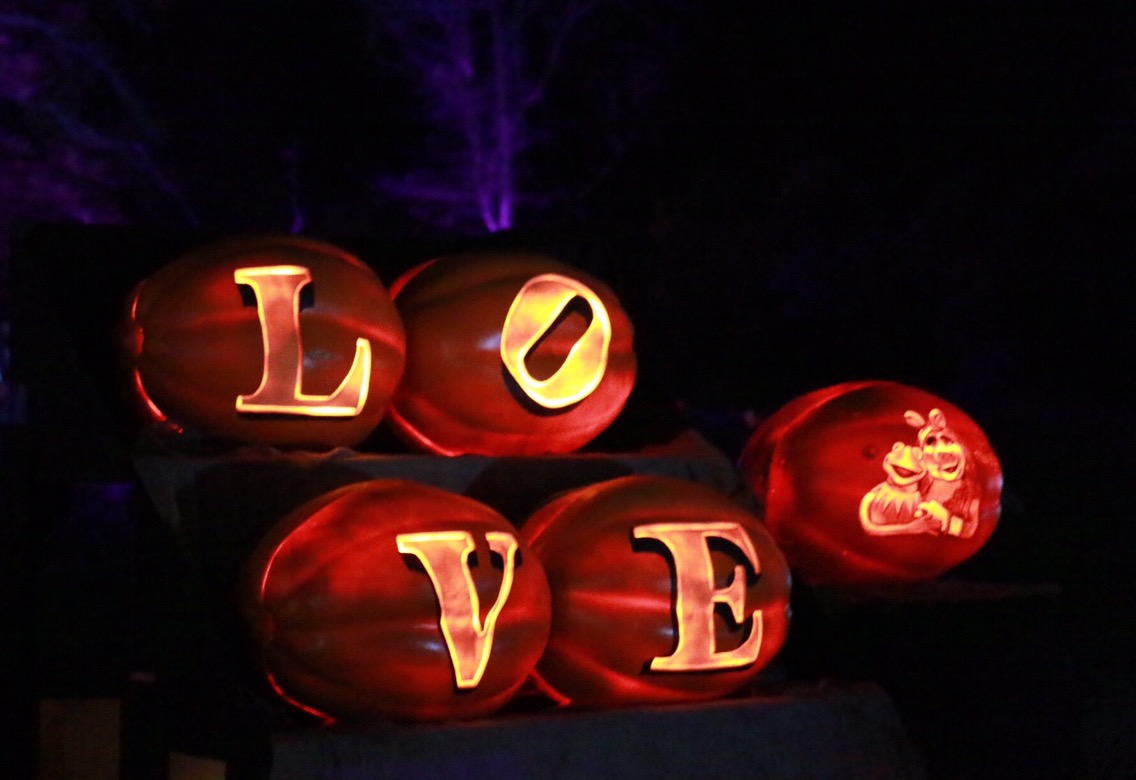 Our friends invited us to the GLOW, a jack-o-lantern event right by where we live. The temperature has dropped. We suited Owen up in a North Face fleece overall. The lit up pumpkins felt festive. It was nice to do something specially on our last night here.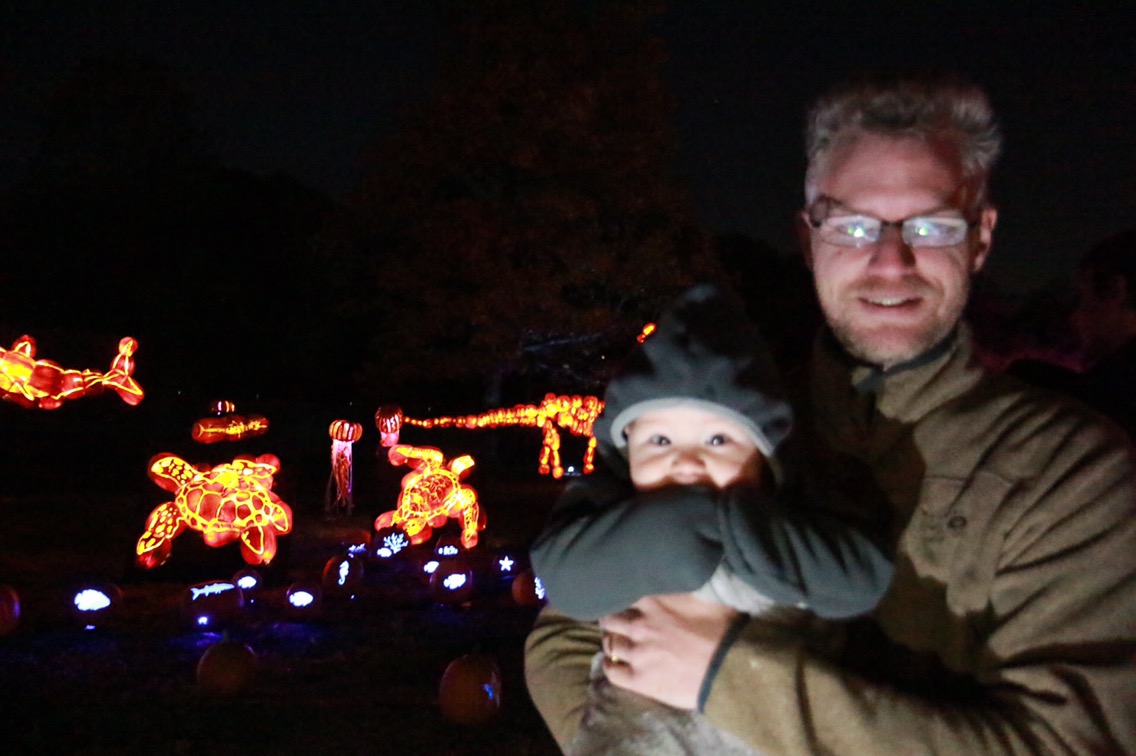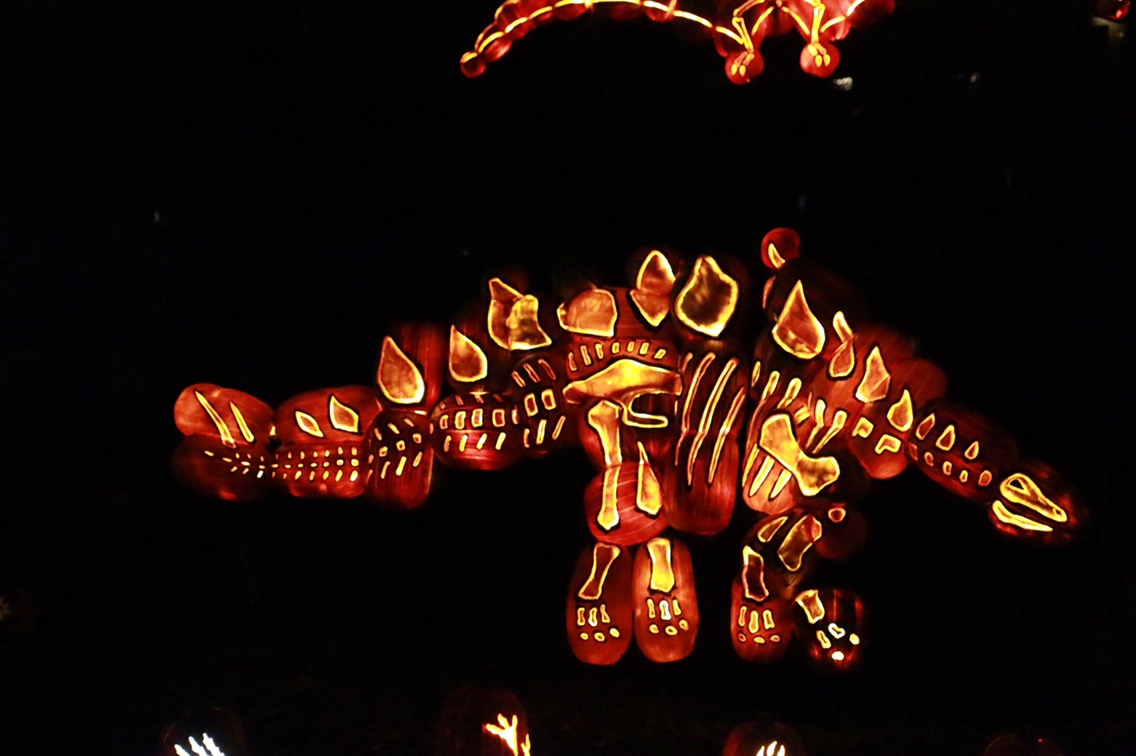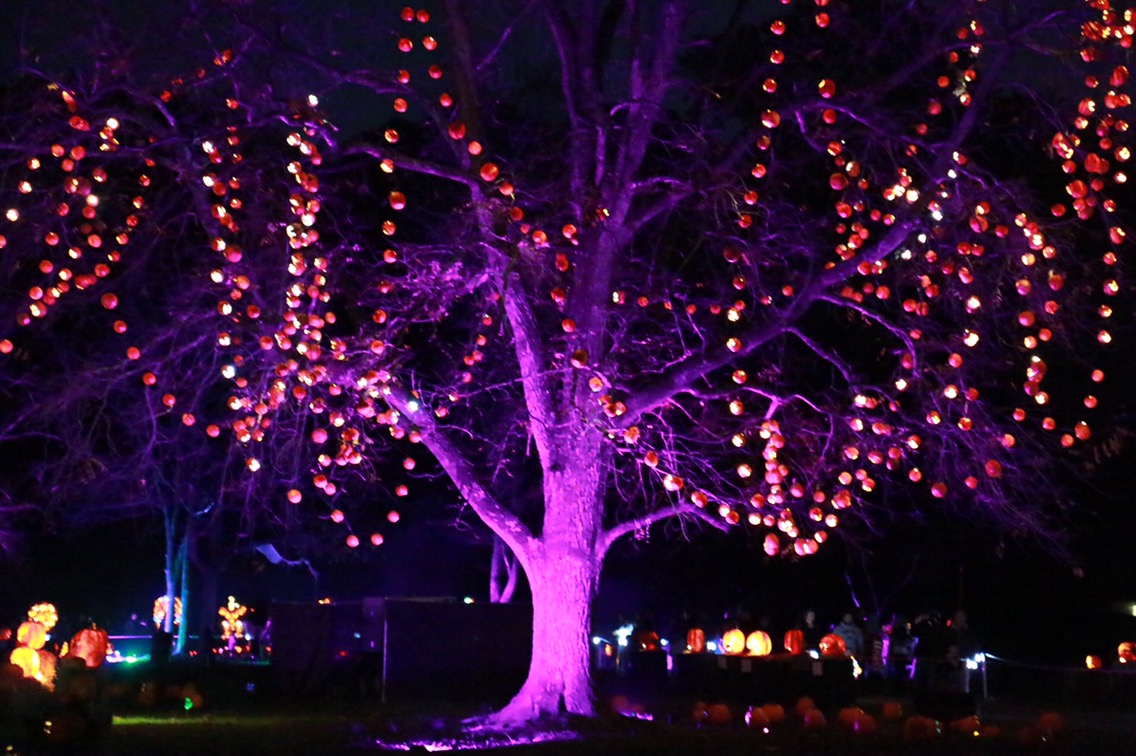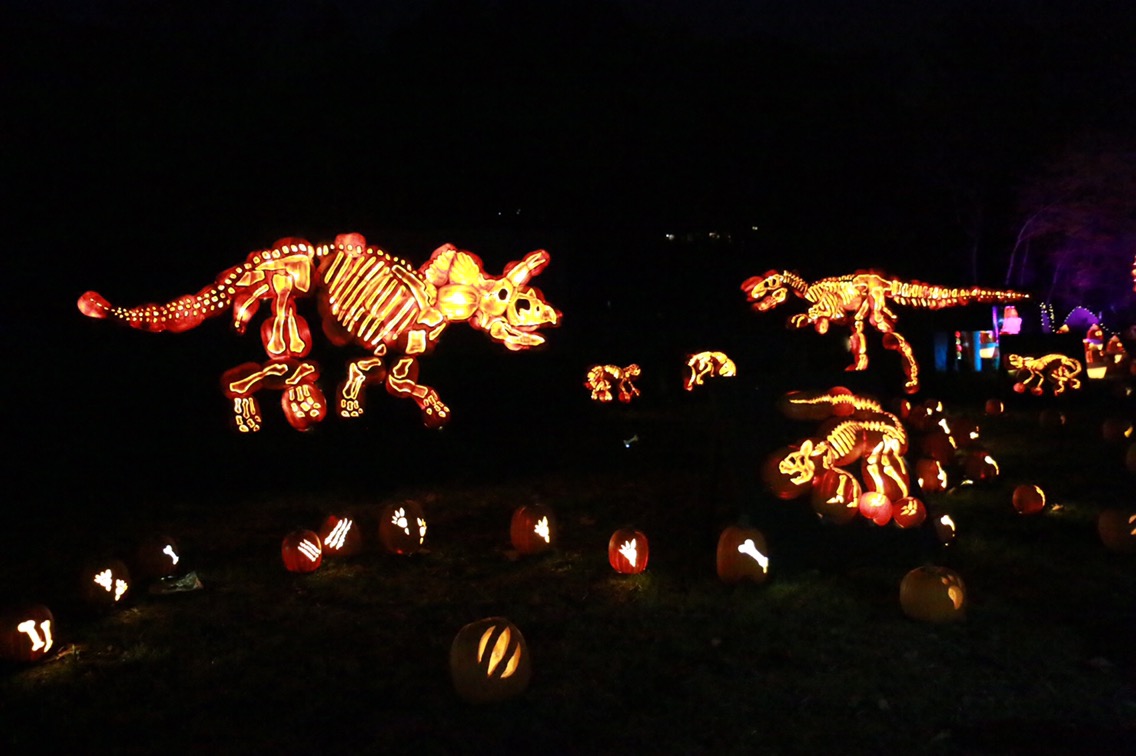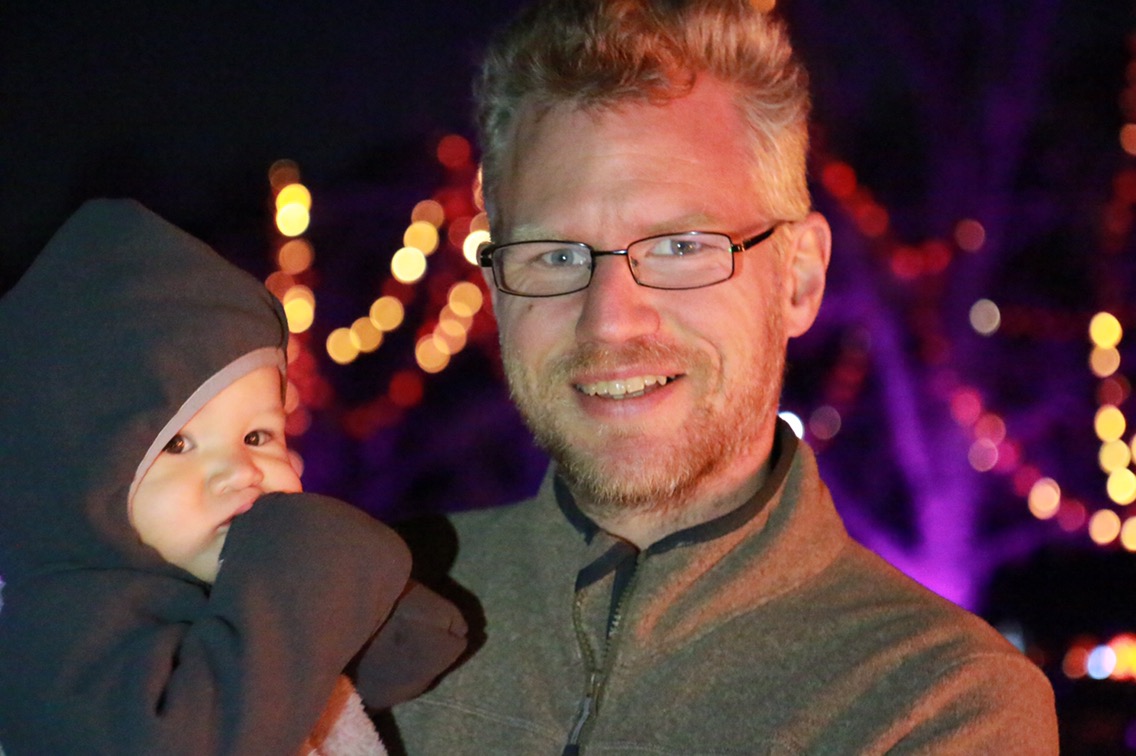 The little guy was so excited to see the lights. He was laughing and waving his arms around. Towards the end he fell asleep as soon as I put him in the front carrier.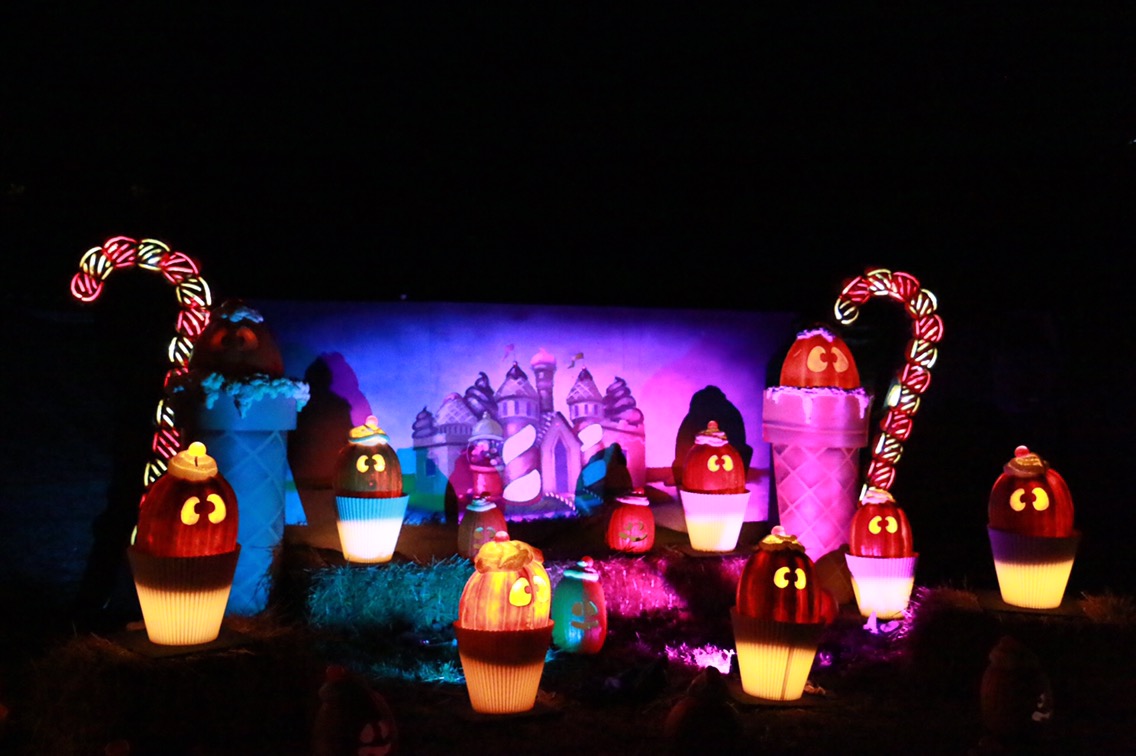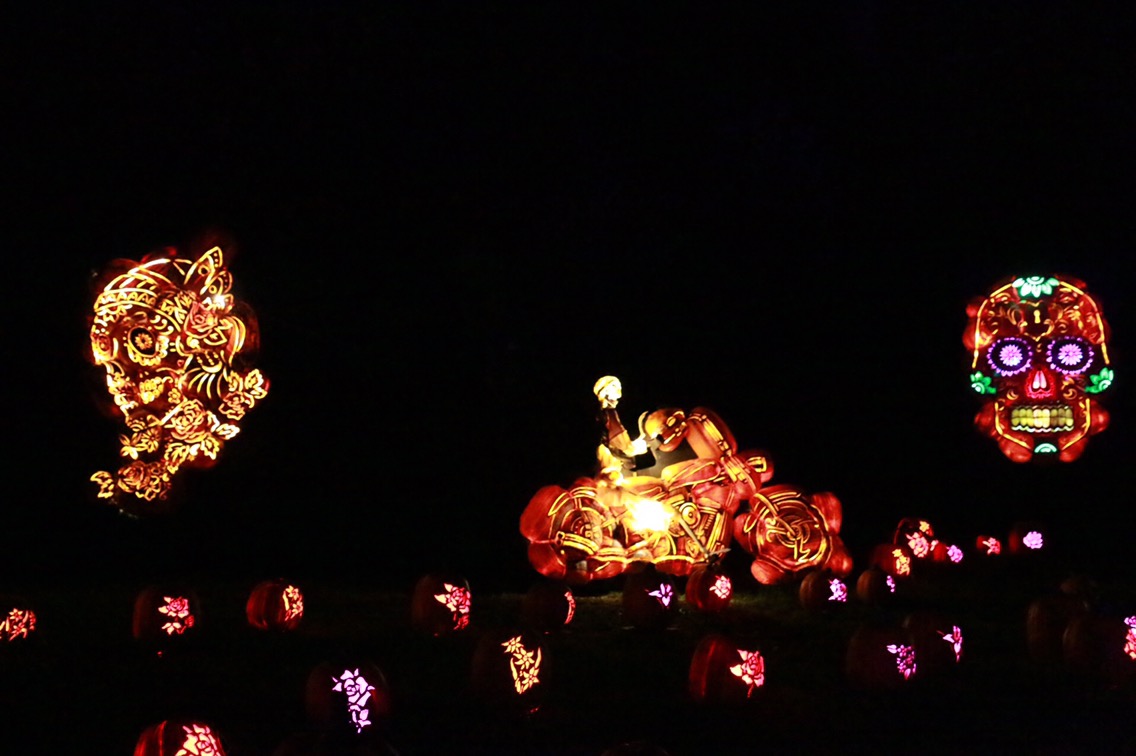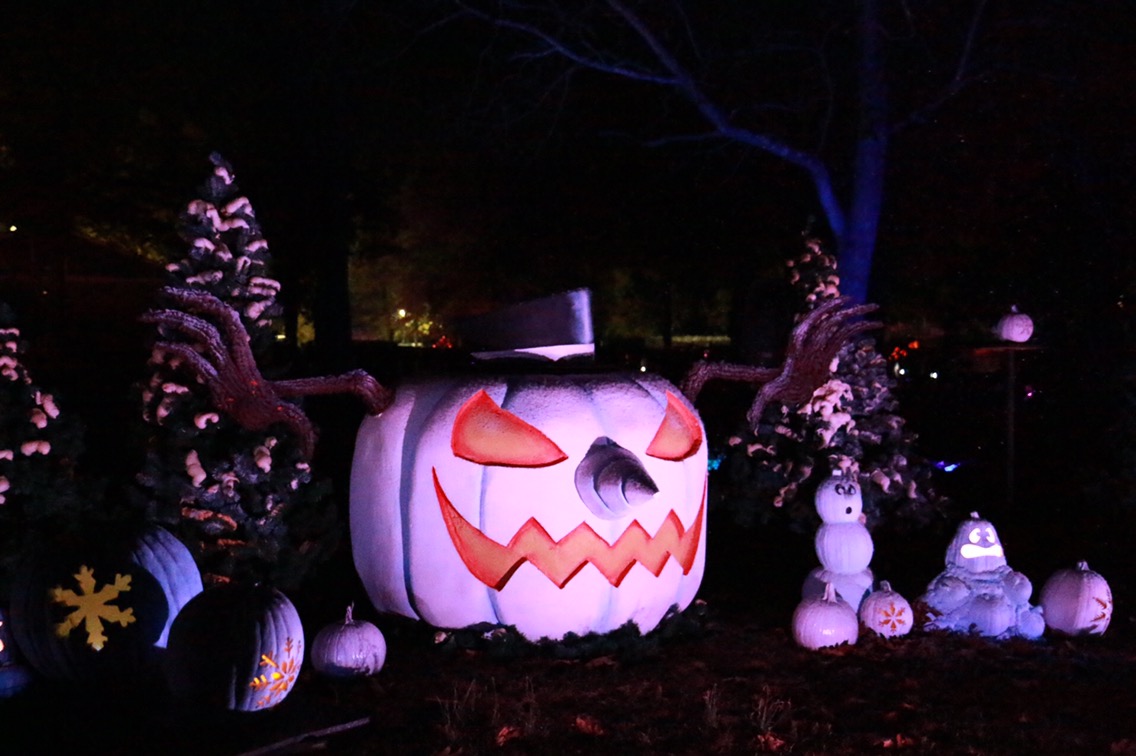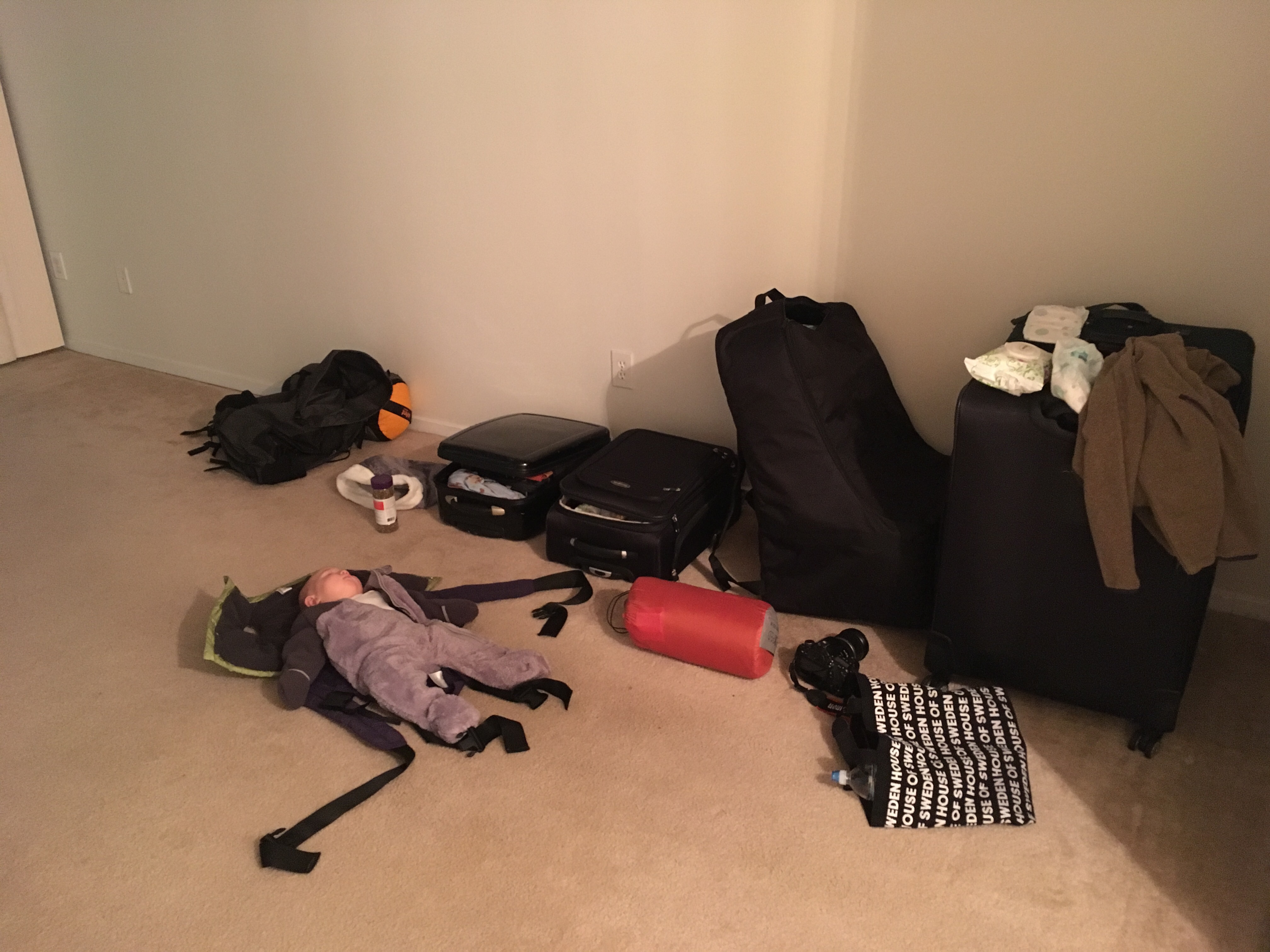 Here is baby Owen passed out on the floor. I had saved our camping mattress but Peter had separated the pump bag so we couldn't inflate it. At least we had our camping down comforter. The landlord came by to do a quick walk through. I had a feeling she was going to nickel and dime us even though I didn't ask for a refund for moving out early and did my best to show the apartments to potential renters. That's how things work, I remind myself, everyone has a different sense of fairness. I'm the kind of person who tally things up for approximate fairness usually with more favorable outcome for the other person. Other people who are more exact don't add things in different columns. To these people, even though I'm letting go $160 in rent, they still want to charge $20 for something minor because they're not in the same category. My goodwill is just goodwill and whatever I owe is still an outstanding balance. She informed me that she will have a contractor to walk through for a more thorough inspection before letting me know how much she'll deduct from our deposit. It's not a big deal I know but it kept me up all night nonetheless. People like this just rubs me the wrong way. Thankfully the morning came fast since our flight was early!