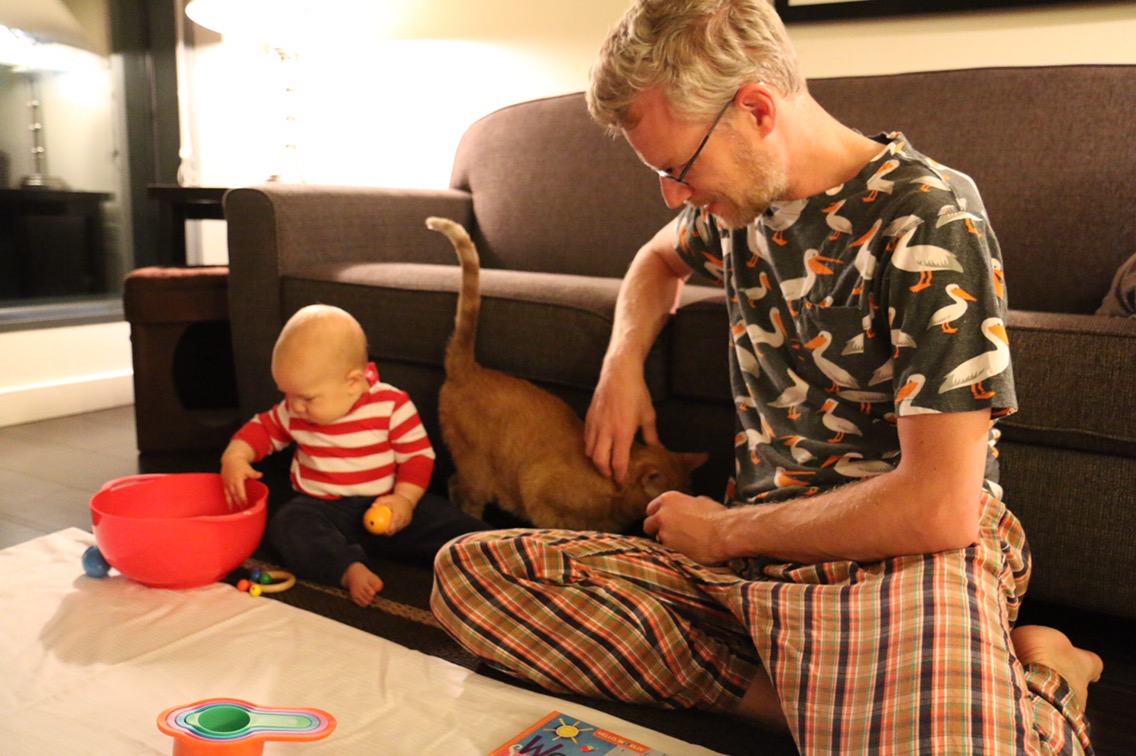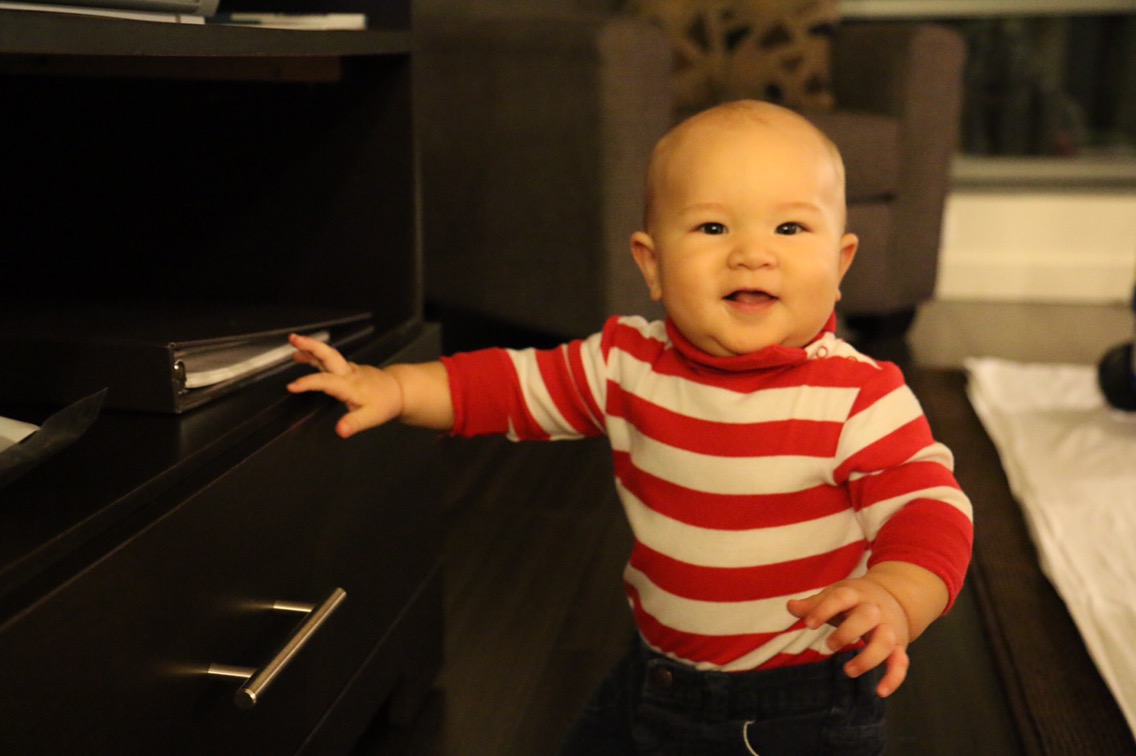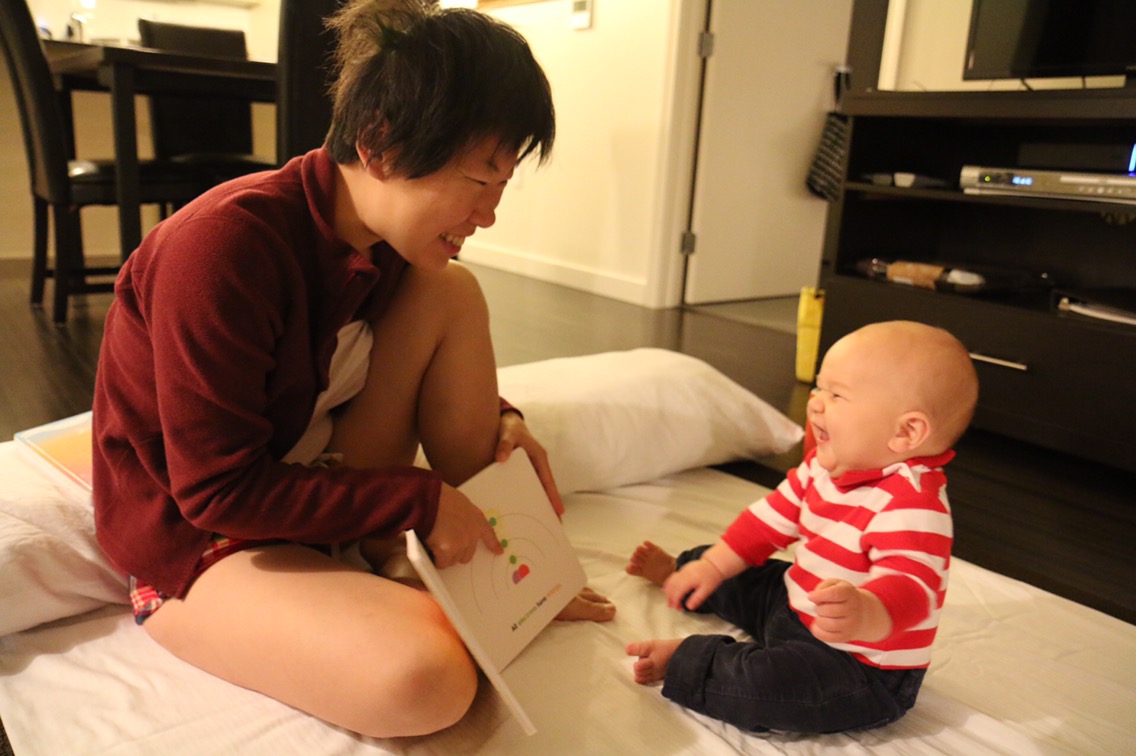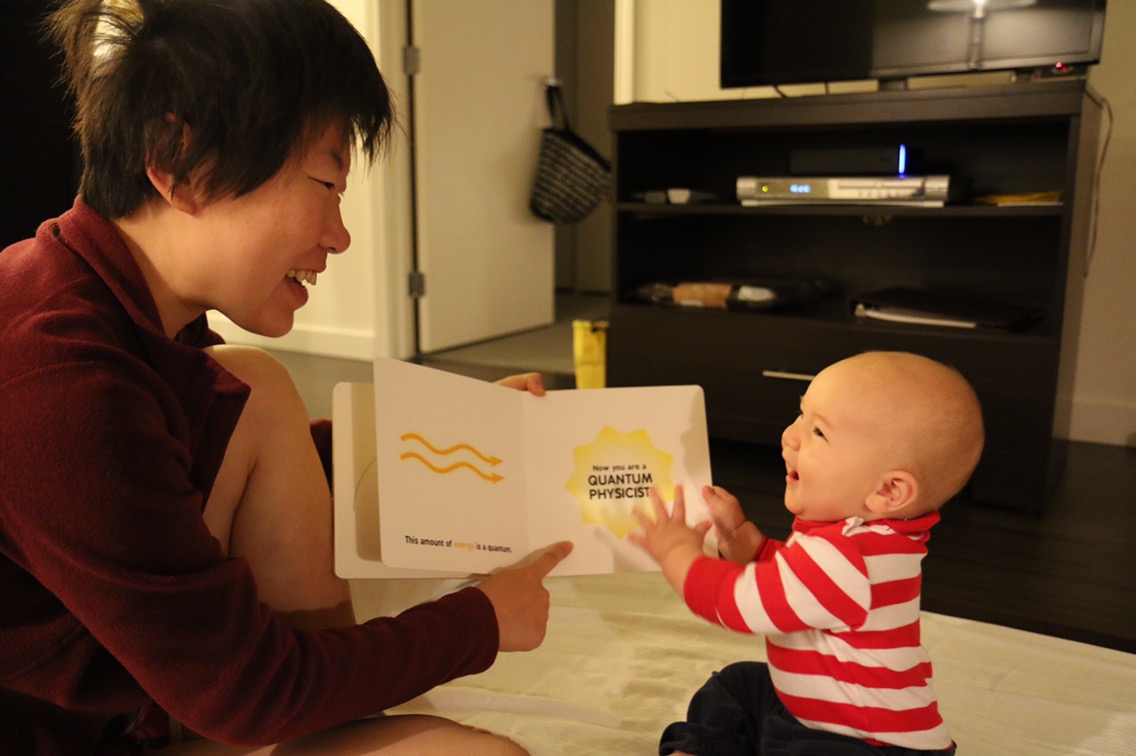 Between the long flight and the Uber luggage drama, we were tired last night. It took a bit for Owen to fall asleep. Peter and I had takeout from a nearby Italian place for dinner: black linguini with smoked salmon, shrimp linguini. The food was simple, satisfying, and delicious. We all slept well afterwards.
It was still dark when we got up this morning. I cleared the living room for play area and showed baby Owen his new book: Quantum Physics for Babies. It was a lesson for me as well. I had ordered a bunch of household stuff online to be delivered to our temp housing here yesterday as we checked in. Things like soap, dish detergent, electric toothbrush and house slippers for Peter, books and toys for Owen. It sure made moving a lot easier and more economic.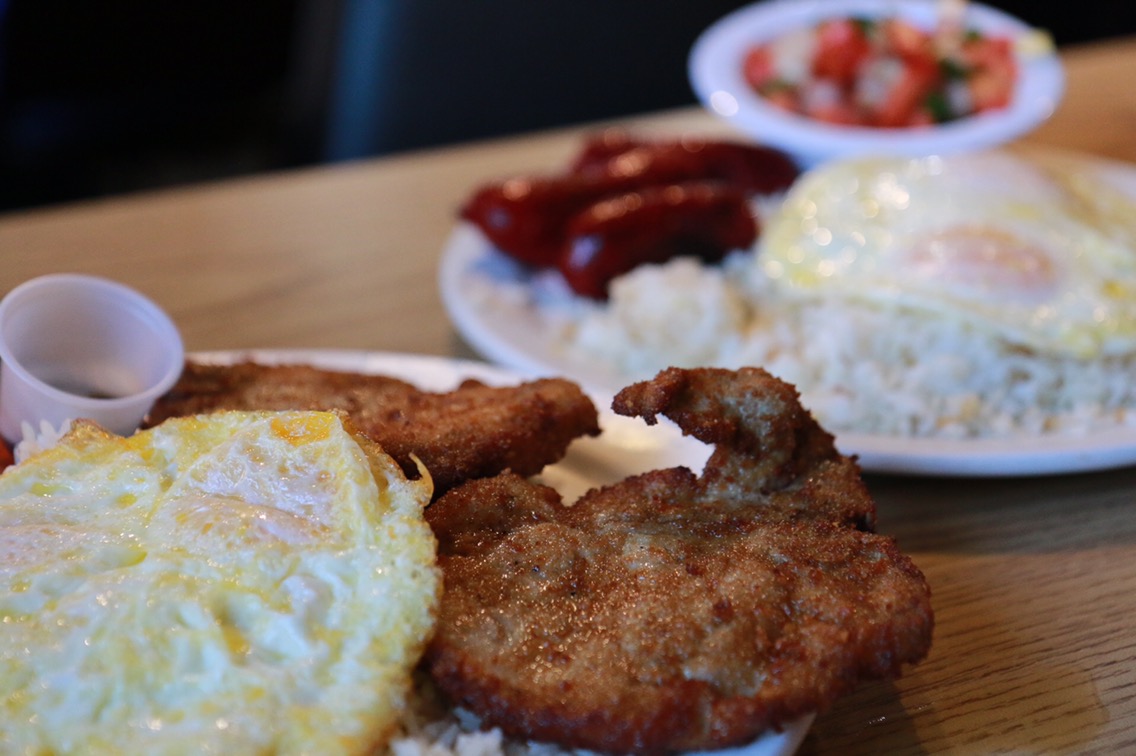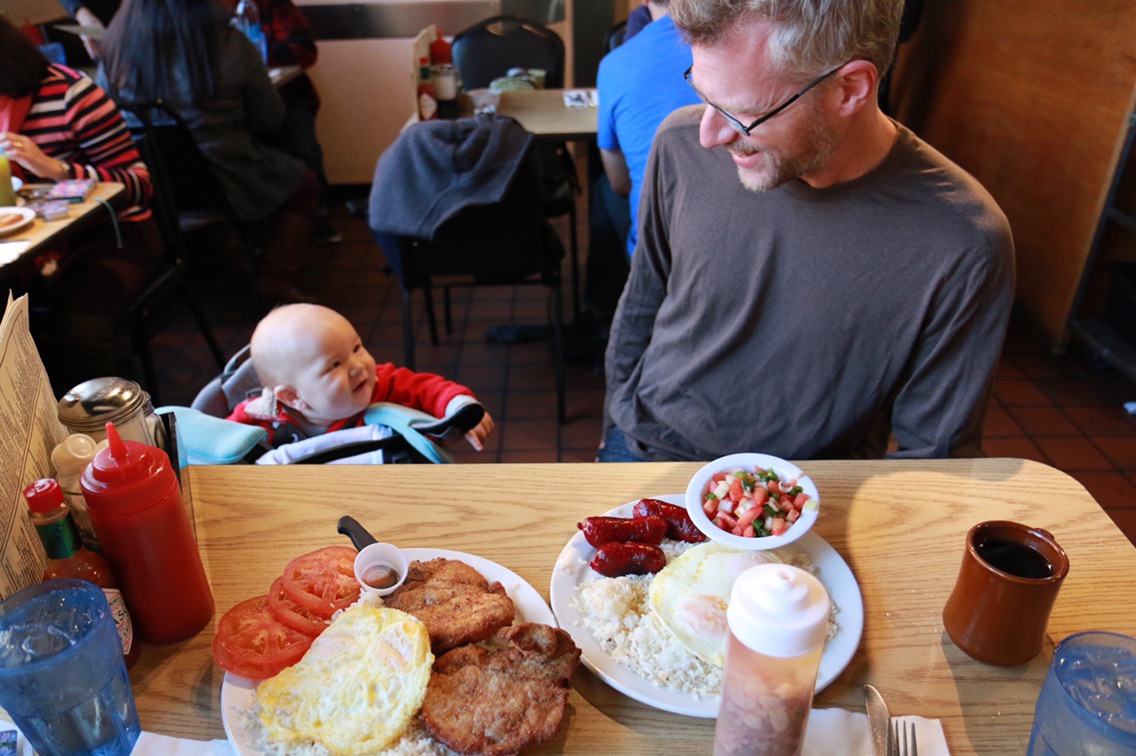 We enjoyed Filipino breakfast at Ludi's just two blocks down the street from our place. We were starving waiting around for Owen to take his morning nap. The pork silog and long silog really hit the spot! I can't recall the last time I ate so much rice!