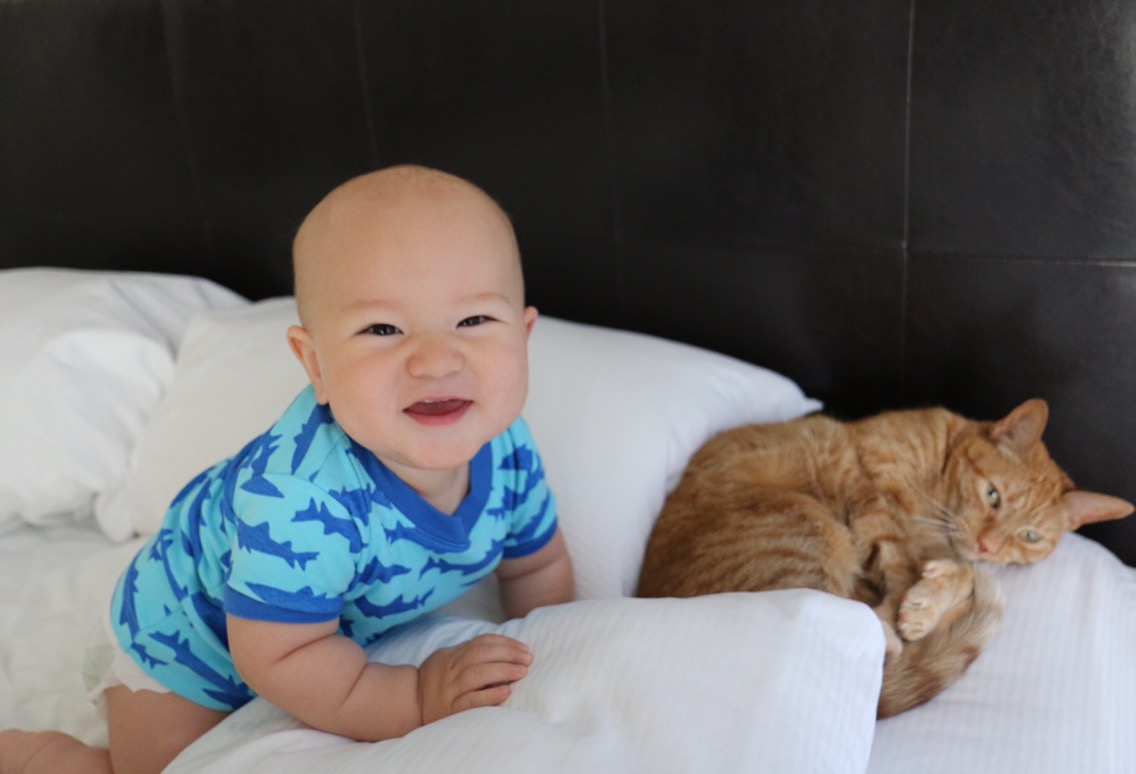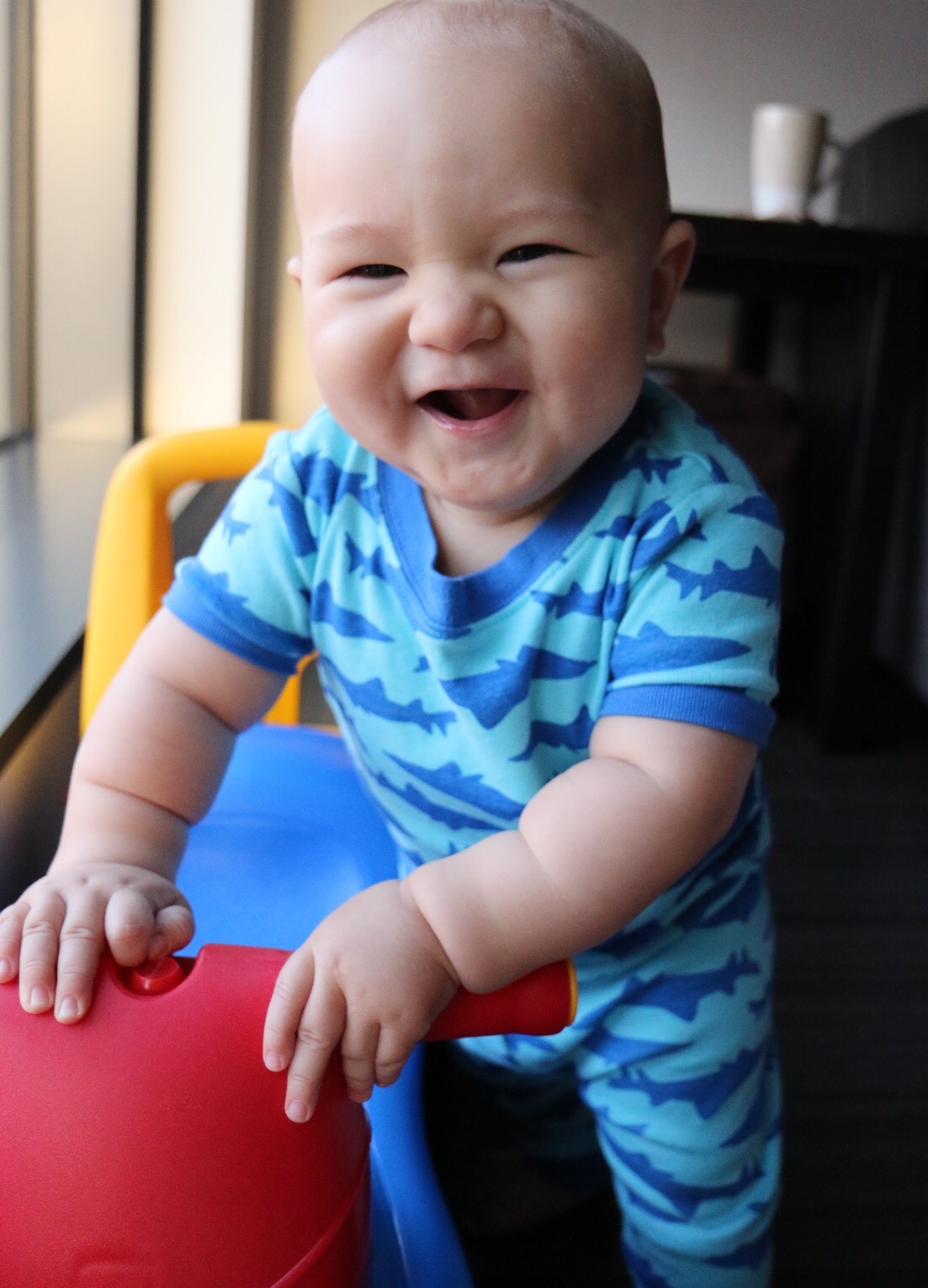 Mornings are so lovely with this happy little guy.
This place is noisy: cars, construction, and even a night club somewhere nearby blasting 50 Cent at midnight. The street noise and construction dust make me feel bad to even take Owen out for a walk. Someone told me there are more cranes here in Seattle right now than anywhere in the world!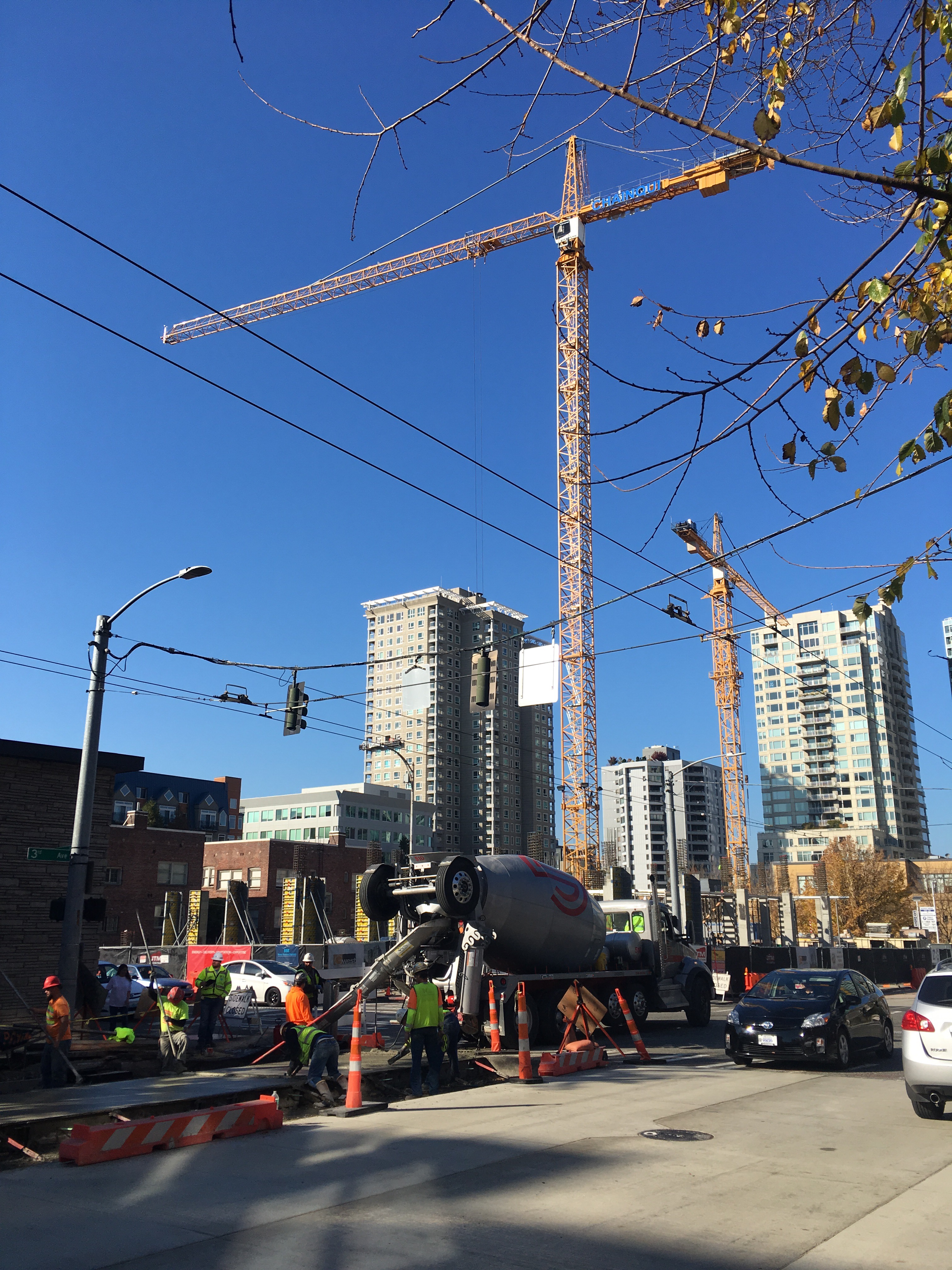 The city is building and expanding fast with a wave of tech companies branding out from the Bay Area. Real estate prices have also skyrocketed in the last few years. Still, with all the new high rise condos, there are hardly any grocery stores in downtown. We paid $3 for a can of salt a couple of days ago. I may never recover from that. I'm convinced that NYC is the only American city truly built for living. All the other cities were built for working with families residing in the outside suburbs. With urban revitalization, cities are filling condo buildings full of young professionals but with no amenities to support it. Only in NYC did people truly once lived where they worked. This meant you can get everything you needed within 5 block radius. It's what fostered small neighborhoods. Despite all the things NYC had to offer, I rarely needed to venture far. There were three huge grocery stores within blocks from my apartment (Trader Joes, Safeway, and Zabar's), not to mention all the restaurants along Amsterdam Ave. Anyways, I can go on but this is not a blog about NYC. I miss the city. I don't think it's something we can afford with the baby. Besides, we also want to spend more time out in nature. In any case, we will be ready to get out of downtown Seattle real soon! For today, I took baby Owen to Discovery Park for some beautiful fall colors. I have to say public transportation is not bad here!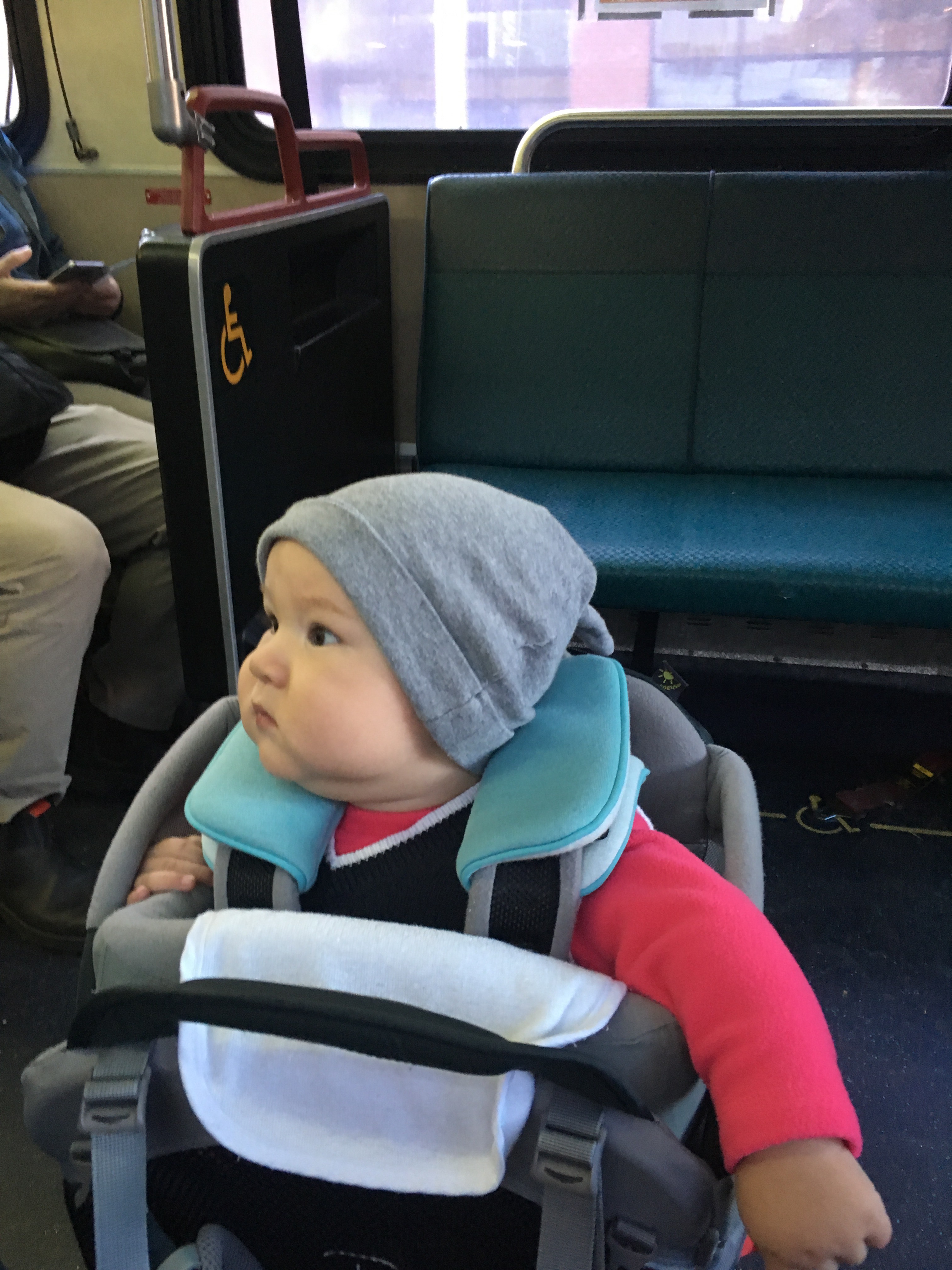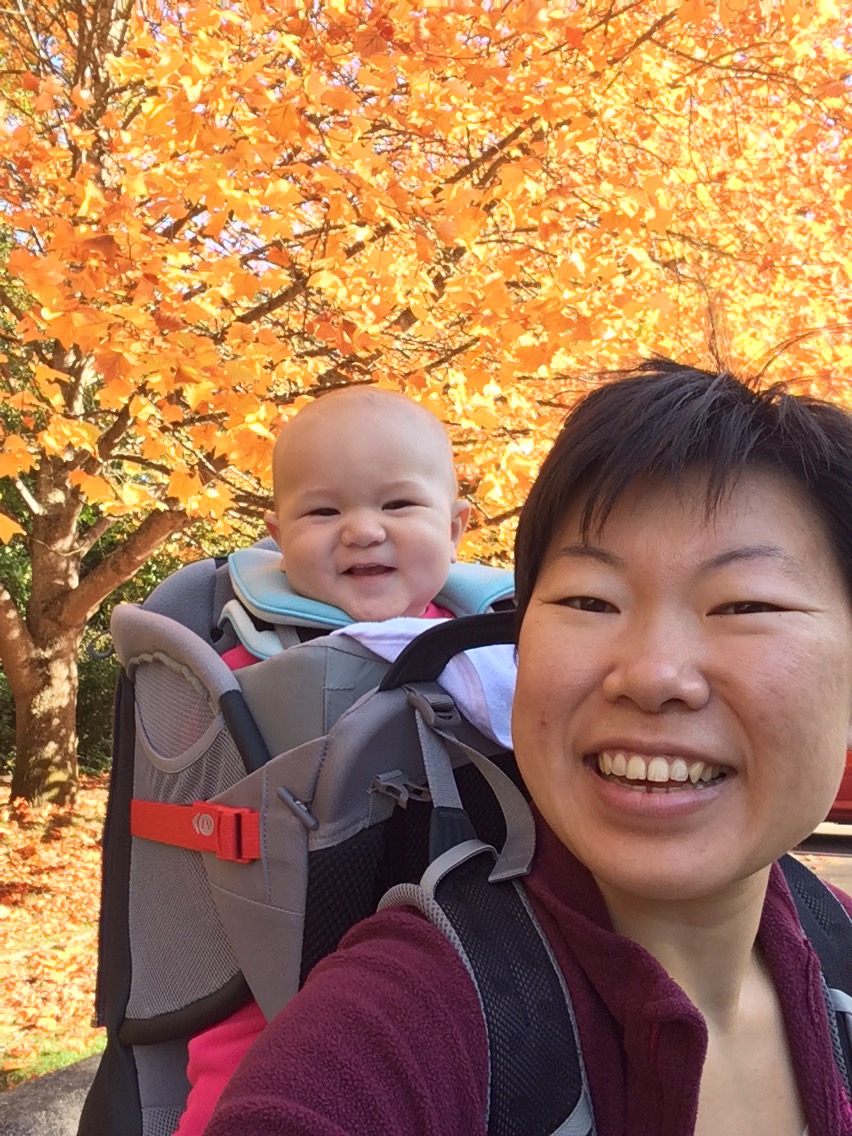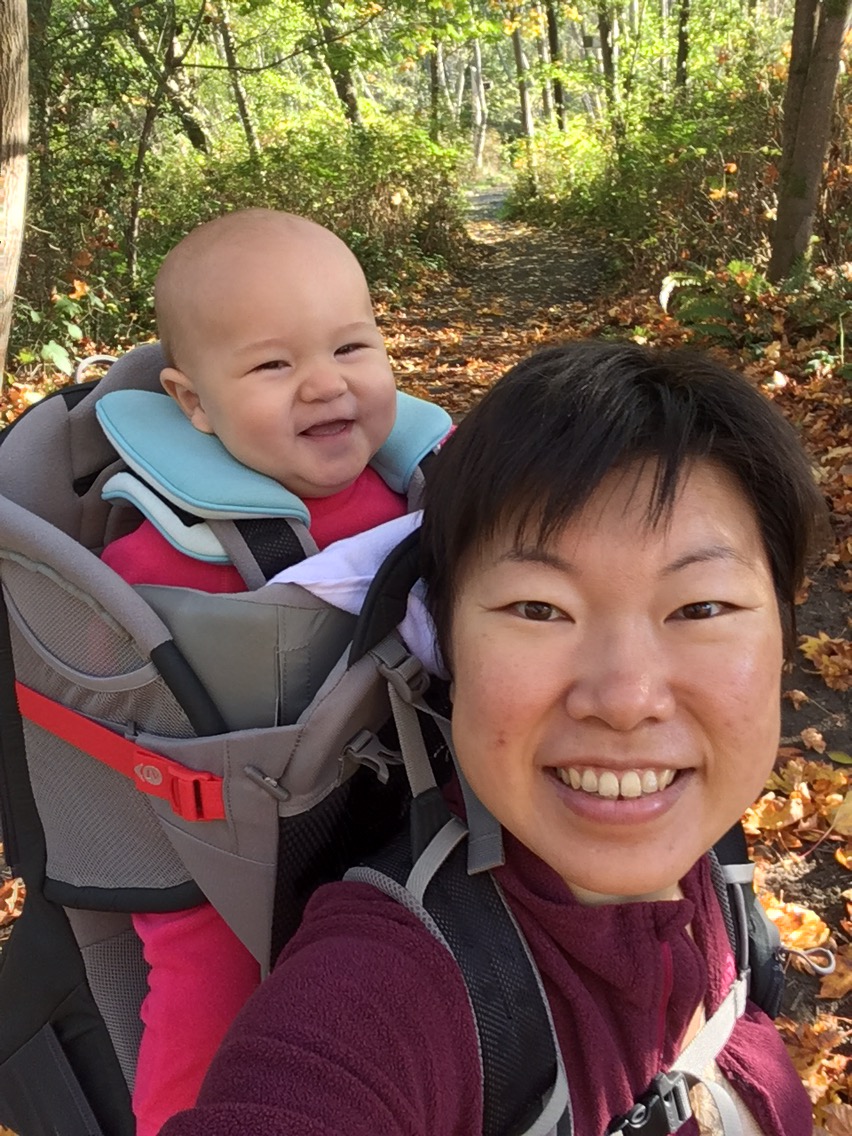 It was so nice to walk outside with baby Owen. The long bus ride was worth it to get out of the city. The little guy loved sitting on the grass and picking up little things. Just have to watch what he puts into his mouth!