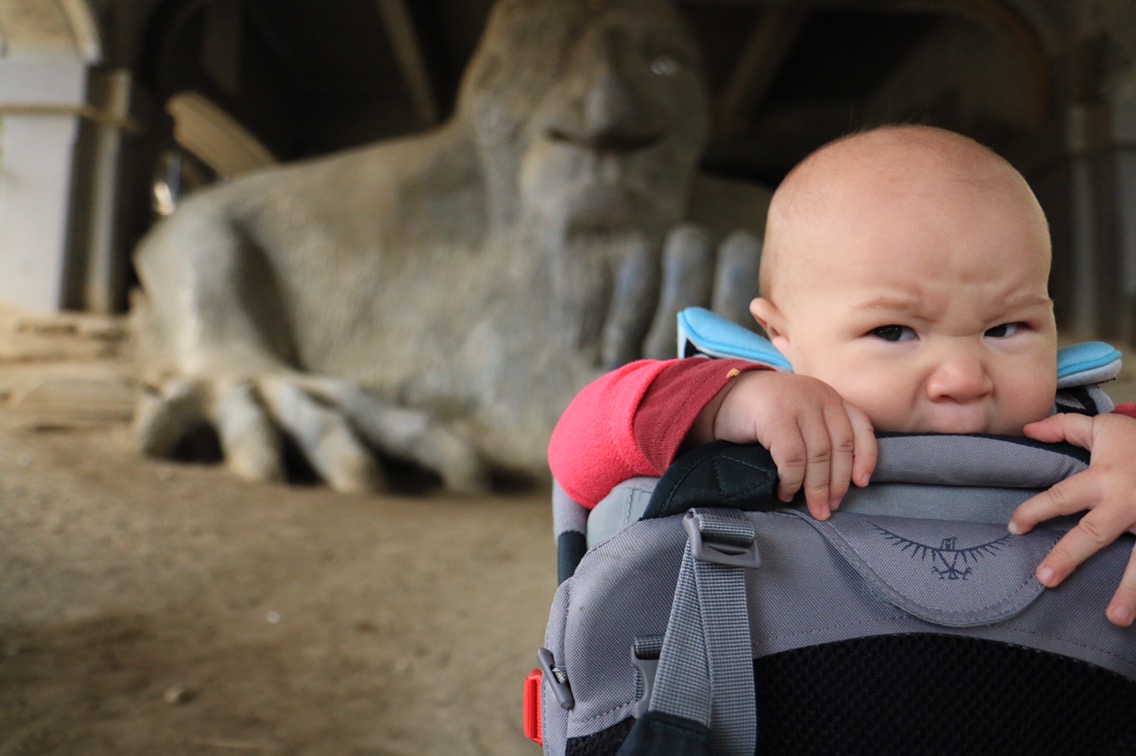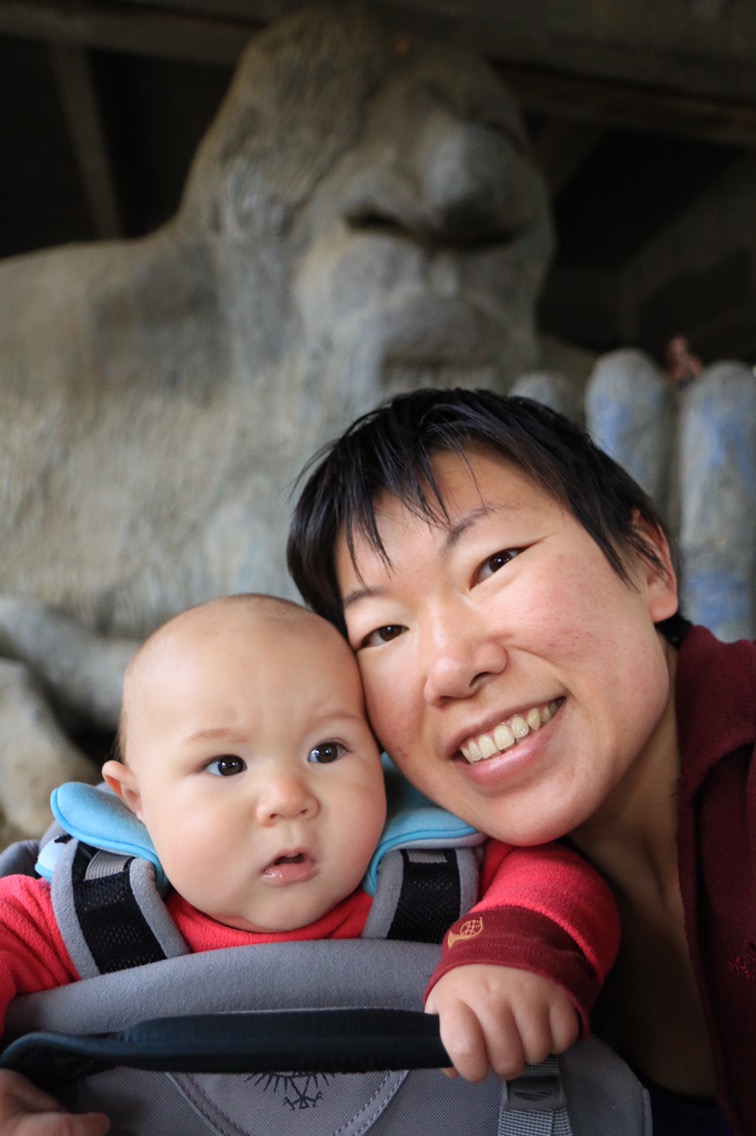 Living in Seattle means having to take advantage of every sunny day! Baby Owen took a long three hour nap this morning. When the day cleared up I decided to venture out to pay a visit to the Fremont Troll and to take a little stroll on Burke-Gilman Trail. Once again we took the public bus, but this time a much shorter ride on the 62. Owen loves interacting with people on the bus, much more so than looking at the changing scenery. I like how he makes everyone smile. The weather is definitely cooling down. We took photos with the troll. Last time I visited it was ten years ago. It hasn't changed. Owen was getting fussy in the carrier so I took him out for a snack. It seemed strangely appropriate to breastfeed there.
Just down the street from the troll is the Burke-Gilman Trail, a popular bike trail with the locals. My friend Mark introduced us to it when we were here last May on our way to hike the West Coast Trail on Vancouver Island. I can't believe that was only a year ago. This time the trees along the river are in full fall colors. Baby Owen even had a taste of it!
Happy Eight Months Baby Owen! You are growing so beautifully!