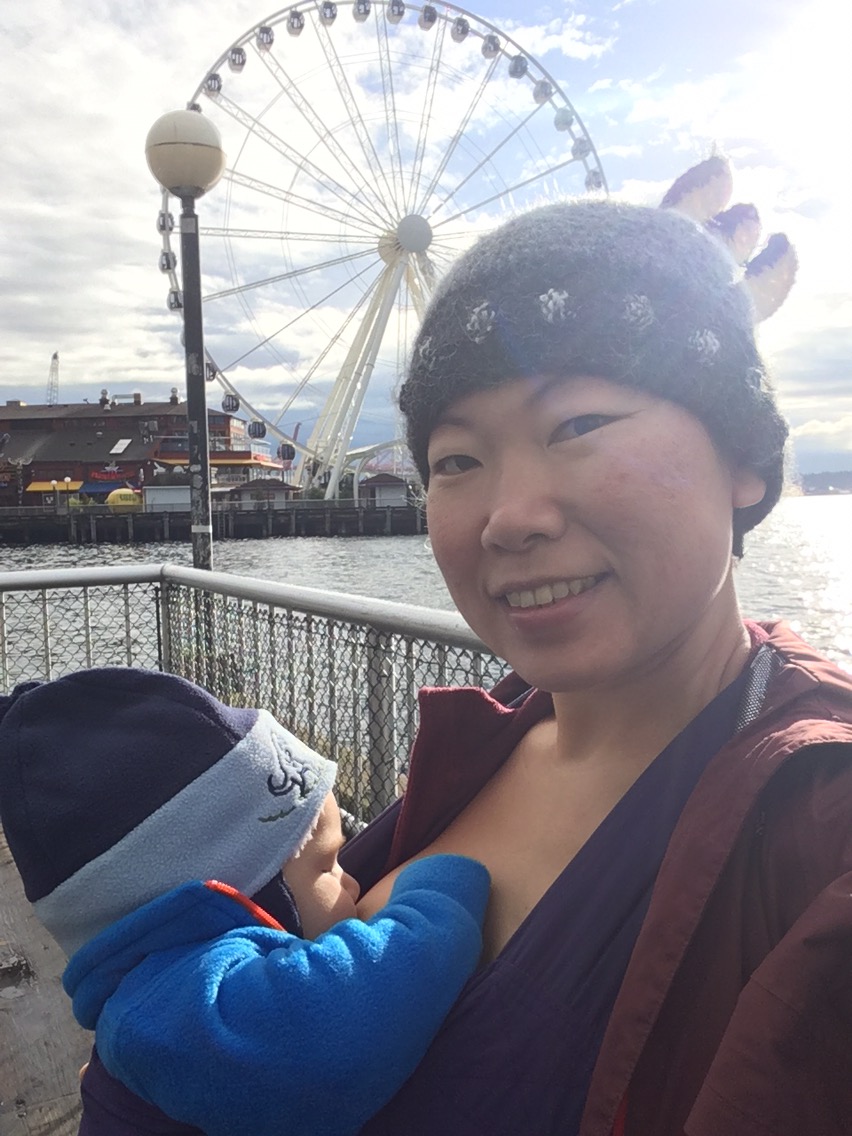 Sunlight here is so limited, especially now as we enter into winter months. We all started taking Vitamin D supplement under my direction. Baby O gets one infant drop a day while Peter and I each takes a pill along with Omega 3 fish oil. I feel an obligation to get outside whenever the sun peeking out from the clouds. It feels good to get outside even just for a few minutes. Getting the baby dressed however is a different story.
Baby O never really liked getting dressed. Now that he can move he's constantly crawling, rolling, flopping around, and doing everything except staying still. I explain, I reason, I talk him through things even though I know he doesn't quite understand yet. Movement is innate. Reasoning is futile at this age. I do it partly out of respect and comfort for him, but mostly for my own sanity, something to slow down my action and temper. It's a good practice to curb my own frustrations.
So when I finally get him dressed I feel the need to stay out a bit longer to make the whole ordeal worthwhile. Today we walked along the water front, took in some sun by the aquarium, and I let him loose inside of Pike Place Market. The store owner was nice to let me take pictures of him roaming around.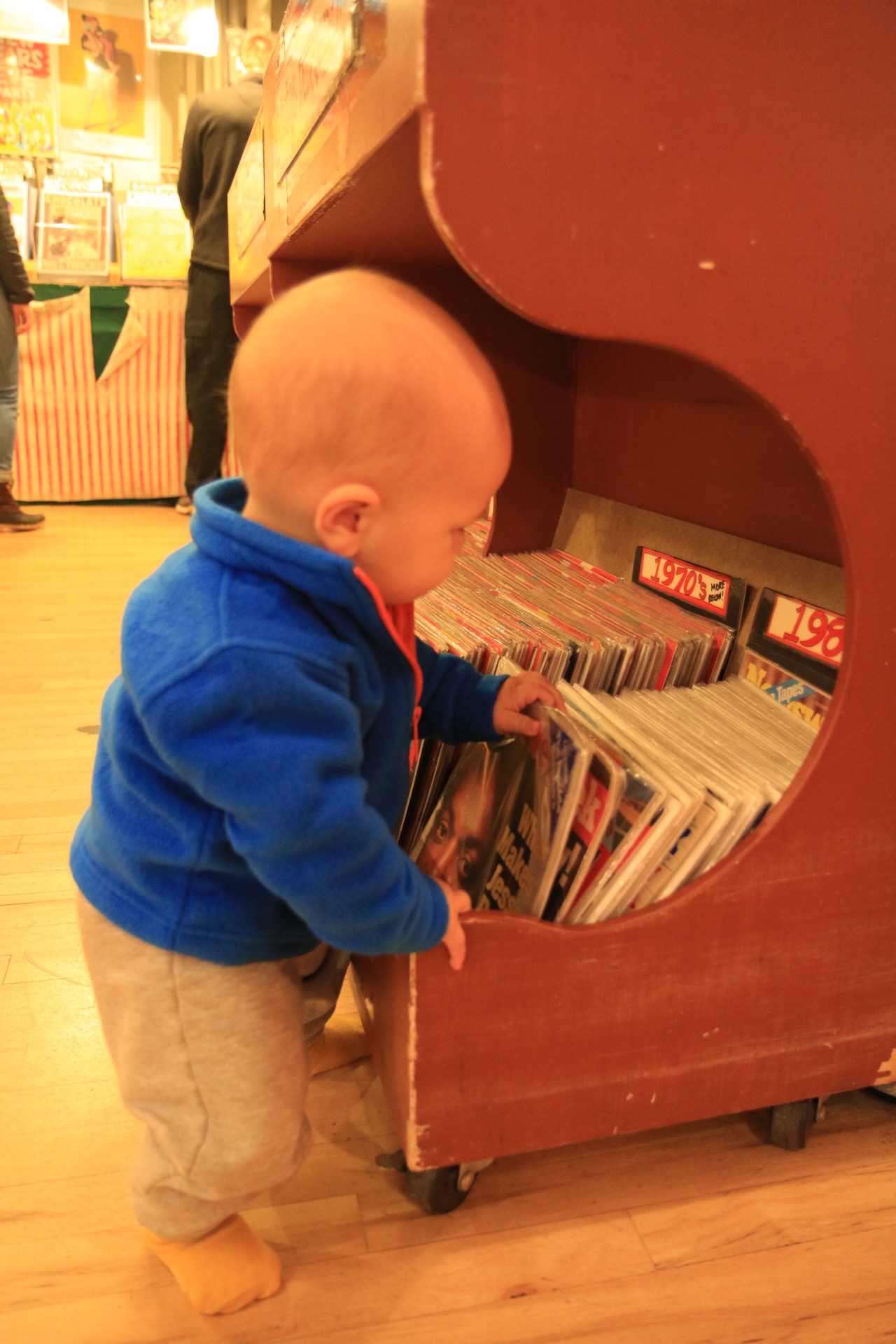 People here are kind, or at least polite. Everyone says welcome to Seattle when I tell them we just moved here. But no one is more enthusiastic about people than baby O. He grunts, grins, and crawls after everyone as they walk by in the market. It's quite comical to see.