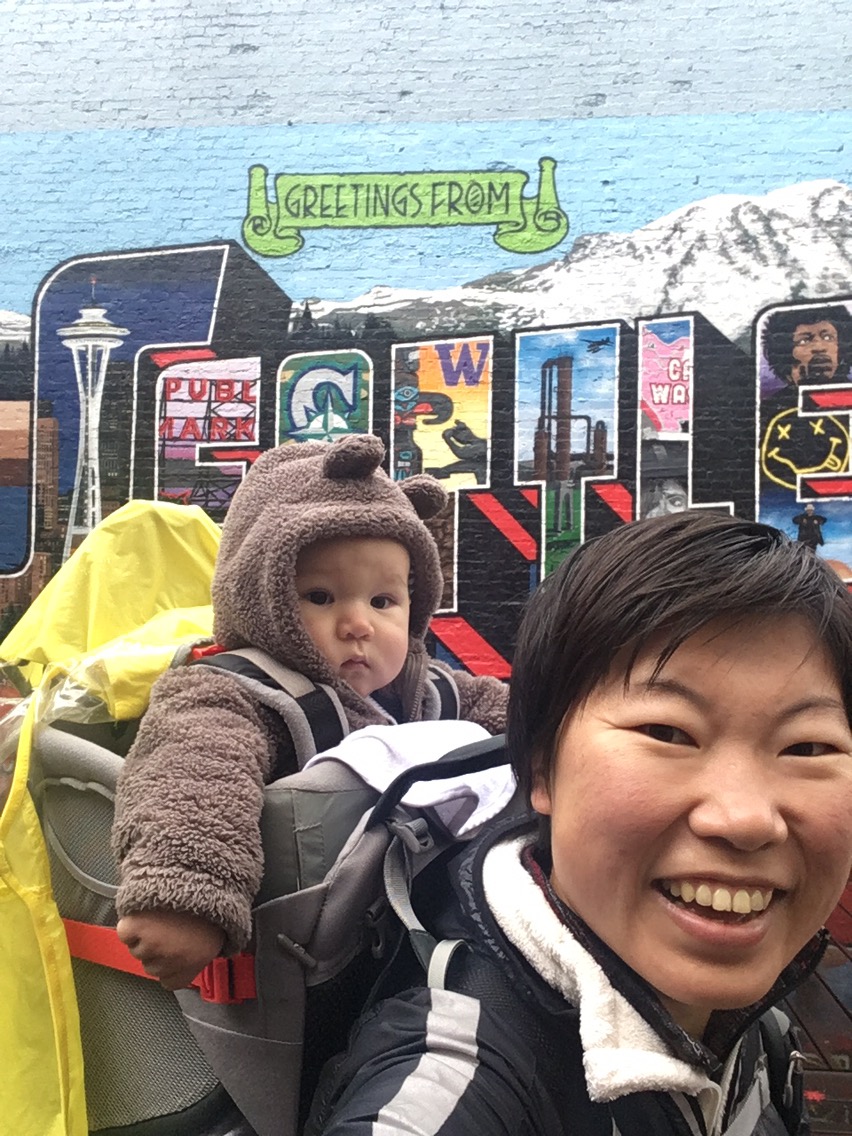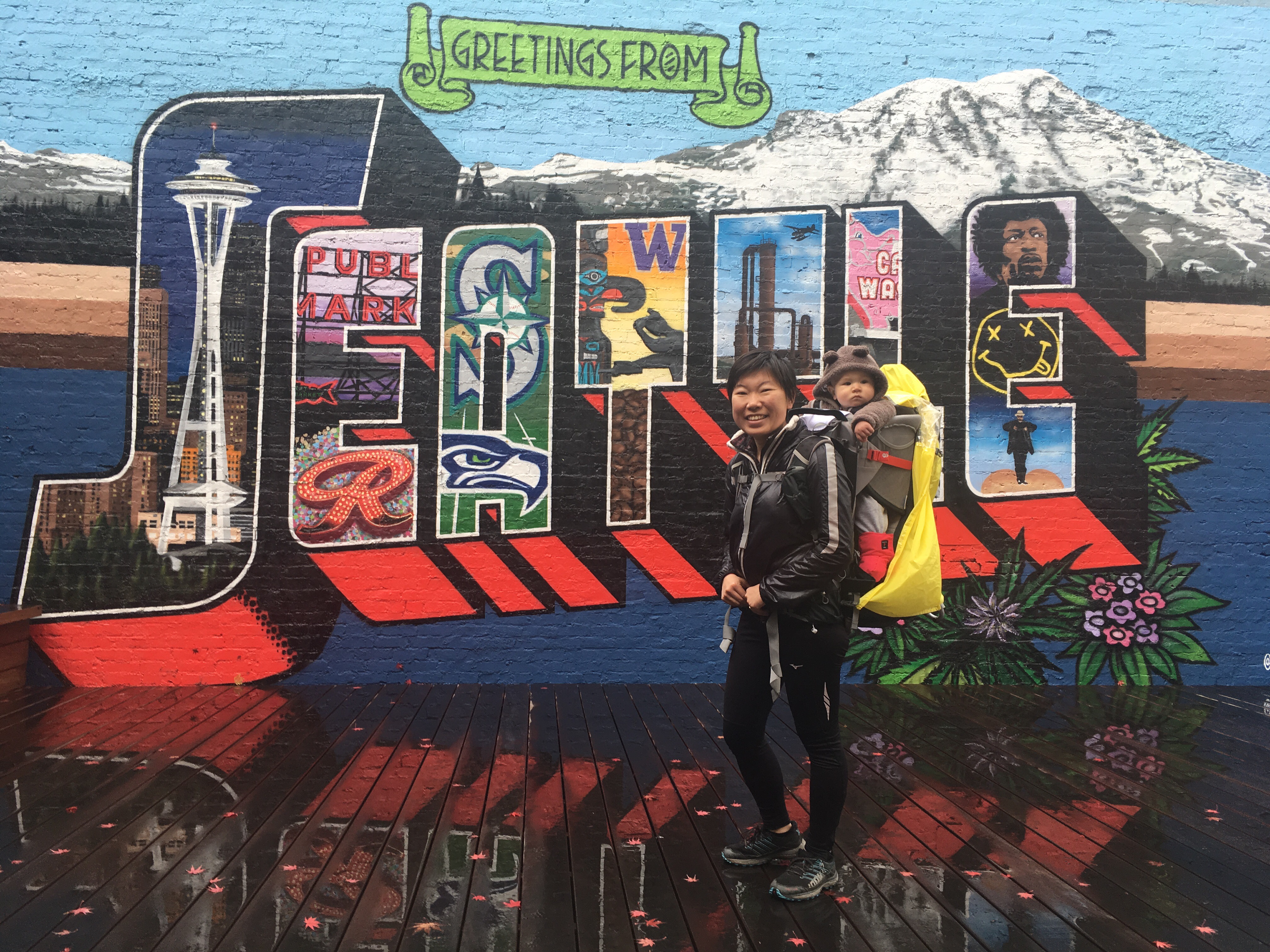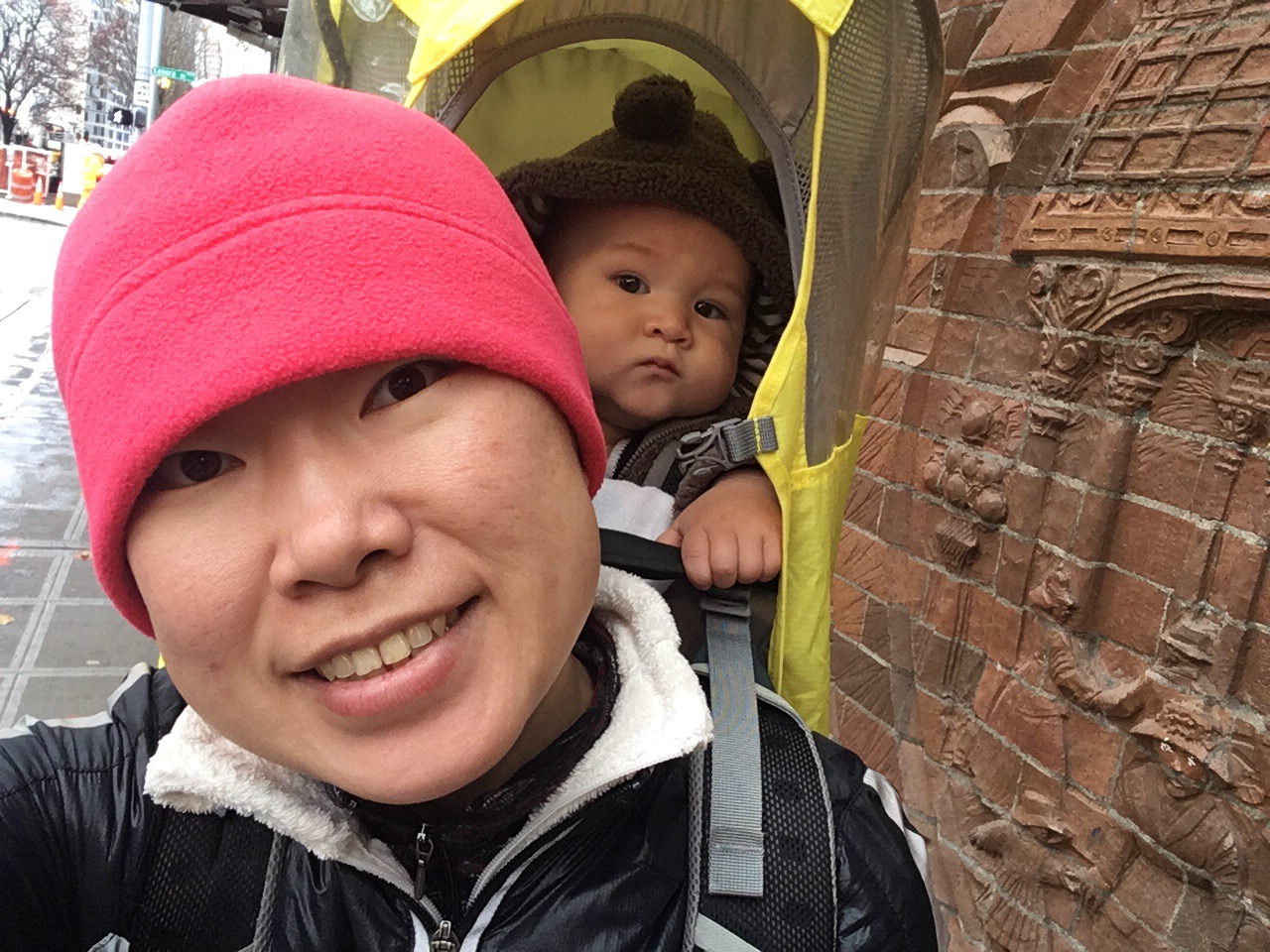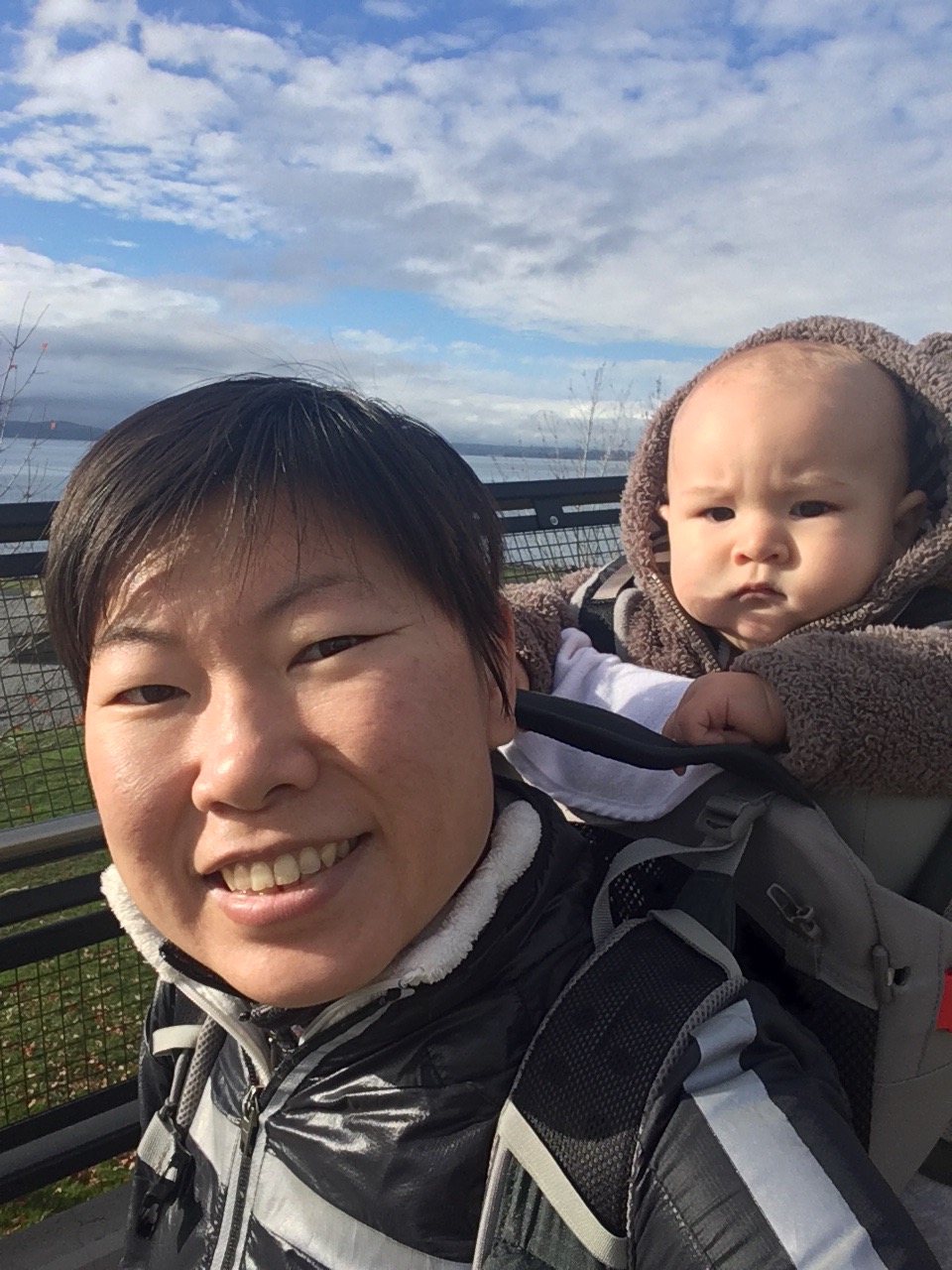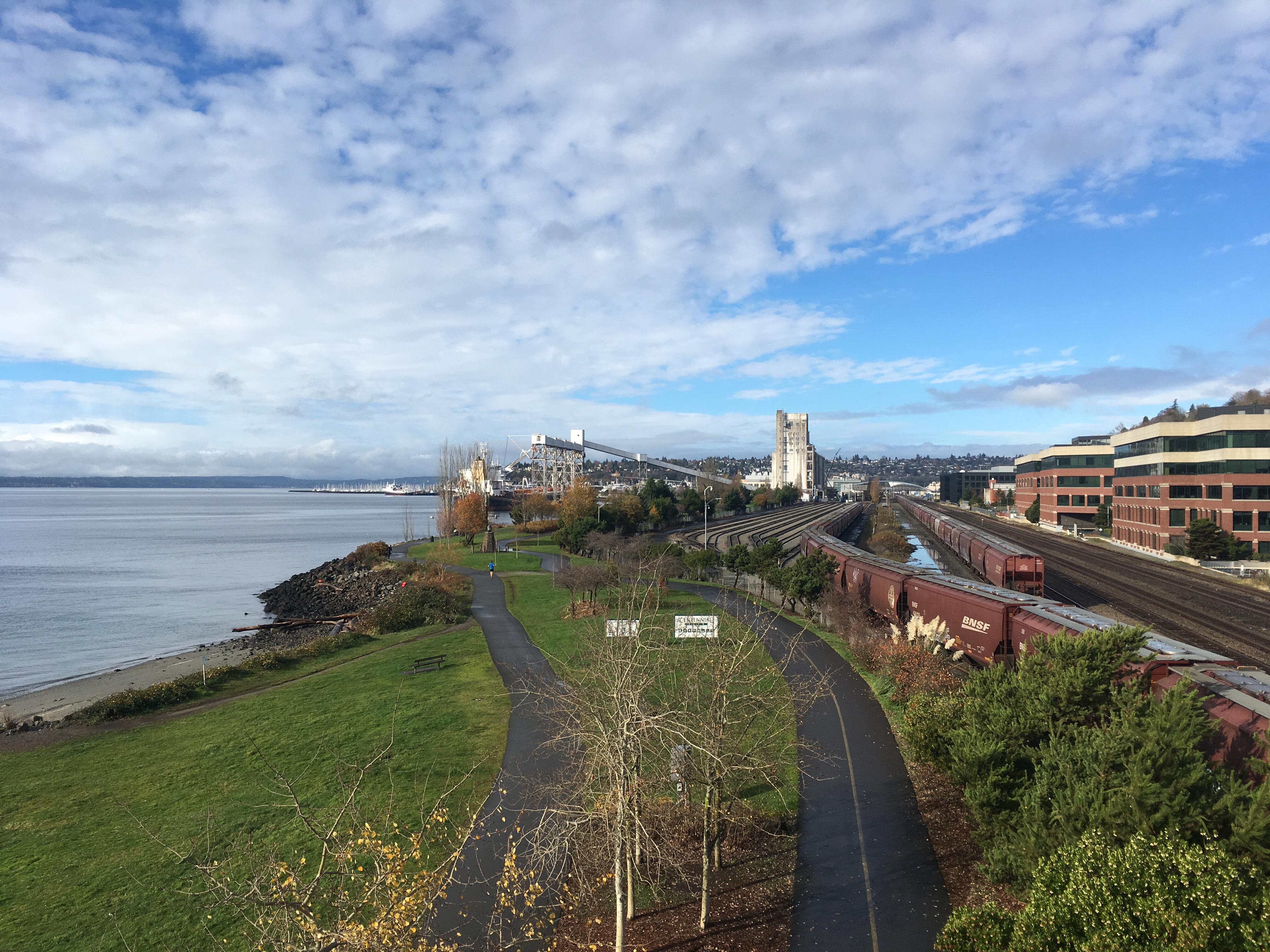 It was sunny for ten minutes while I was out with Baby O. Of course, I had to document the occasion, even took his hoody off to get some sun on his head. The little guy is still pretty much bald with just a little bit soft fuzz. We think he's cute like that.
I met up with another mom, who lives just down the street from us, for a walk near Sculpture Park. She is staying home with her three months old girl and looking to connect with other moms and babies. Parenting in the early days can be such an isolating experience. It's tough to get out with a needy baby and even tougher to make plans with others. There is the difficulty of scheduling, driving, and keeping your baby fed and comfortable. Infinitely worse if the baby hates car seat as much as ours!
I haven't been exactly assertive in making mom friends but I wasn't all that social while pregnant either. Making plans stresses me out. On most days I'm perfectly happy to just venture out on my own with Baby O. I find a thing here and there to make sure he sees other babies. Sometimes I read FB posts in mom groups, mostly from La Leche group. But the topics are always the same so I've more or less lost interest. Besides, now that Baby O is moving back around, watching him is very much a full time job!